Uncategorized
The Aboriginal Students' Council should be invited to host a forum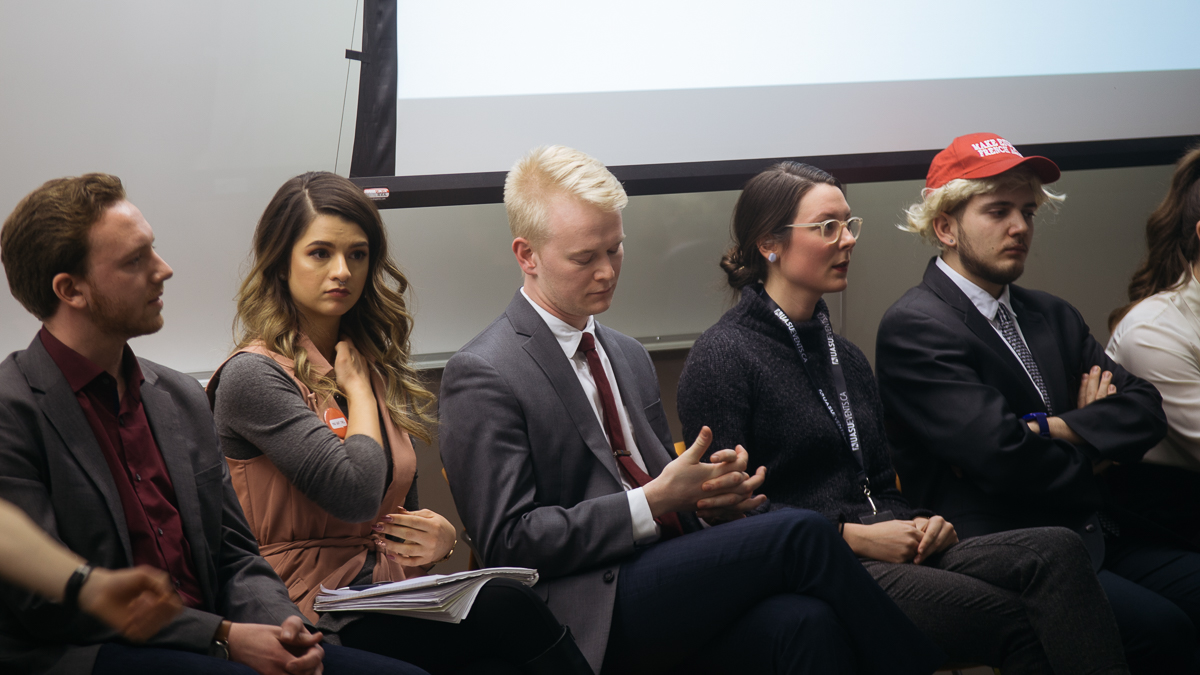 Last Friday, two of the University of Alberta's major special interest groups, Francophone students and international students, each had a forum hosted on their home turf.
At the Campus Saint-Jean forum, students challenged candidates to tackle the academic, social, and political divide between CSJ and North Campus. Election hopefuls had a chance to demonstrate their knowledge (or lack thereof) of the French language, of Francophone and bilingual students' concerns, and of the context of the Francophone community in Alberta.
At the International Students' Association forum, students challenged candidates to tackle the divide between international and domestic students. Particularly, vocal audience members pressed presidential hopefuls to give their stance on the international student differential fee – an institutional injustice which perpetuates the impossible living conditions of U of A community members who are continents away from their homes.
In both cases, the strengths and weaknesses of candidates — particularly, their commitment to uplifting the whole people — shone through. These forums are vital to prodding candidates outs of their comfort zone and exposing cracks in the university's Anglophone, domestic, North Campus hegemony. But when it comes to forums centering special interests, one major marginalized student demographic has yet to enter the picture: Indigenous students.
Thus, here's my proposal: The Students' Union Elections office and the Aboriginal Students' Council (ASC) should work together to plan a forum. The ASC could invite candidates into their space in the Power Plant building, or to accommodate a larger audience, the forum could take place in some location with Indigenous history. The Harry Potter reading room — which features a dated mural with racist depictions of Indigenous-settler relations opposite a mural by a contemporary Indigenous artist – comes to mind. A seminar room in Pembina Hall, or even the lawn in front of the Sweetgrass Bear (snowdrifts notwithstanding), would be an apt location.
Such a forum would give Indigenous students a chance to be front and centre in election discourse, asking tough questions and exposing the cracks in the university's settler hegemony. Candidates would have to answer to the legislative bloodbath of Bill 5, which aggravated the fractious relations between settler and Indigenous student representatives. By listening to Indigenous students on their home turf, future executives might take the SU a step towards genuine, substantive reconciliation.