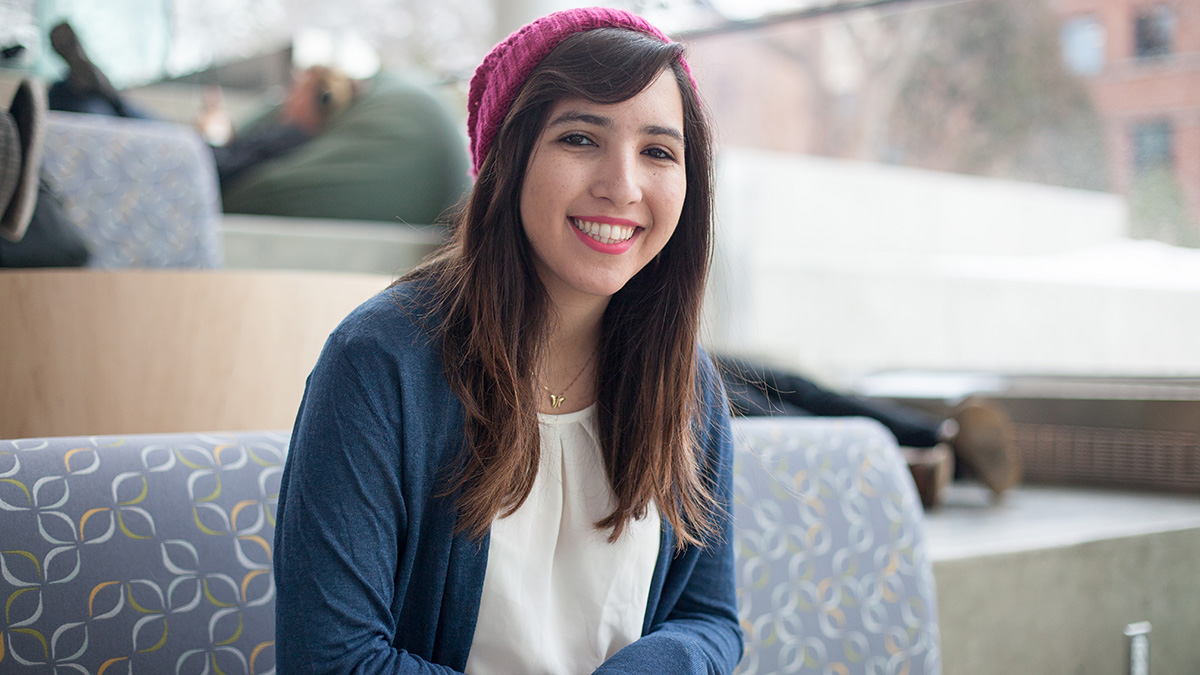 The following is part of a series detailing the experiences of international students at the University of Alberta. Given that these students face separation from family, paying more than $20,000 in tuition per year, and uncertainty when it comes to rising tuition costs, we are sitting down with some of these individuals to talk about their experiences at the university.
---
Escaping to Brazil to escape the harsh winter may be a dream for many, but not for Brazilian native Mariana Pontes.
"I love the cold (in Canada), and it looks so pretty outside," Pontes said. "You can go snowboarding and ice skating. It's fun."
Pontes, a fourth-year student studying Food Science and Technology, is from Sao Paolo, the biggest city in Brazil and home to 12 million people.
She first came to Canada in Grade 11 when she participated in an exchange in Vancouver. When it came to selecting a university, she considered places such as New Zealand, but her prior experience in Canada made an impression. Though the cost of education was cheaper back home, the benefits of coming to Canada outweighed those of staying at home in Brazil.
Despite knowing next to nothing about Edmonton, Pontes decided to give the University of Alberta a chance.
"The U of A seemed like a good university that had my program, which not many universities have," Pontes said.
The Food Sciences program incorporates chemistry, microbiology, engineering, and food processing — this attracted Pontes.
"I like food, science, a little bit of math and biology," Pontes said. "(Food Science) has the perfect mix."
Currently, Pontes is in her co-op year and is working at a sandwich factory focusing on quality assurance.
While studying at the U of A, Mariana has been able to pursue one of her many passions — travel. Apart from travelling to Japan and Argentina, she recently completed a semester at the U of A's School in Cortona, Italy, where she studied the history of banking and the Renaissance.
Pontes' time at university has allowed her to experience various cultures on campus.
"It's great how so many different people can live in the same place and respect each other," she said. "At home, we don't really see that."
Pontes intends to remain in Canada after she graduates.
"I love being home," she said, "But at the same time Canada has so much more (to offer)."
---
Read the previous instalment in Lives of International Students: Lives of International Students: Jen Zhuravlova — Ukraine