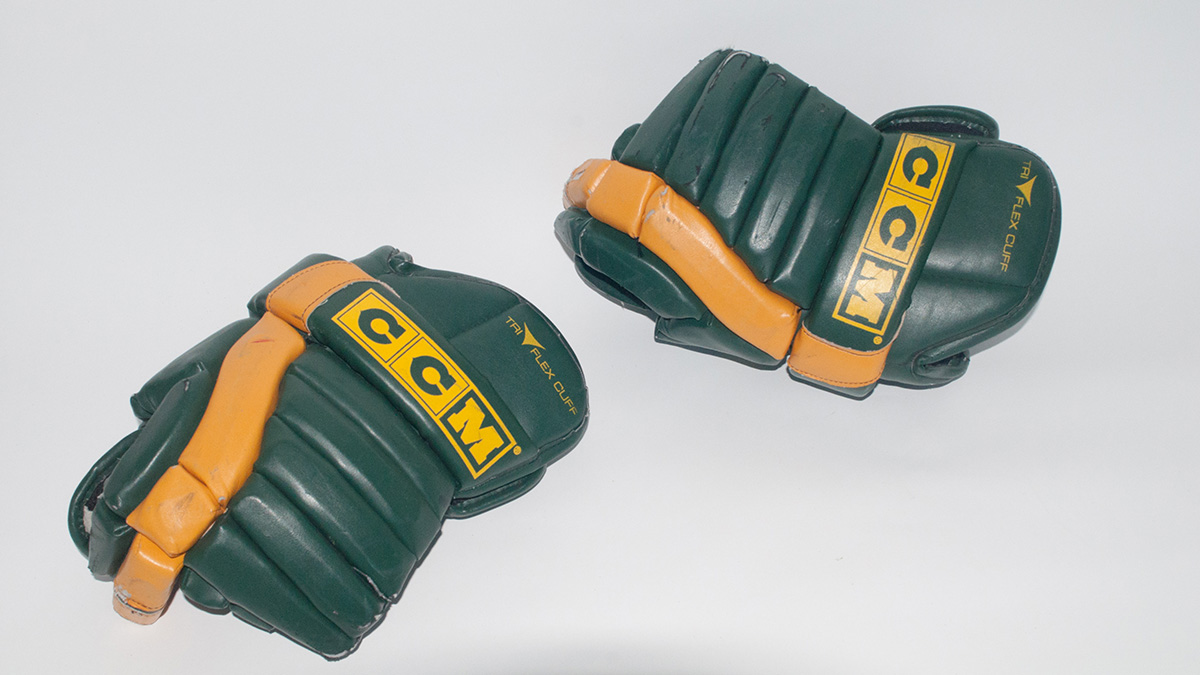 Golden Bears Hockey
The Bears' squad won back-to-back games versus the Regina Cougars this weekend, lifting them to second place in Canada West. Fourth-year forward Jamie Crooks contributed two goals in each game, winning him Canada West Athlete of the Week honours. Not to be outdone, Stephane Legaul earned his 100th point as a Golden Bear when he assisted on a Crooks goal in Friday's game. The Bears improve to a 13-6-1 and 27 points on the season, and will be back in action next weekend for a home-and-home against the Calgary Dinos.
---
Pandas Hockey
The Pandas also tallied a couple of wins over the Cougars, sealing the series with a shutout performance on Saturday afternoon in Regina. Dayna Owen stopped all 27 shots she faced, helping the Pandas move up into second place in Canada West. Alberta now sits at 10-4-3-3, and will face-off next in a series against the Calgary Dinos.
Other storylines: Former Calgary Dino, and four-time Olympic gold medalist, Hayley Wickenheiser announced her retirement on Friday. She played three seasons with the team between 2010-2015 while completing her Kinesiology degree at the U of C.
---
Pandas Basketball
As the number two team in Canada West, the hoop Pandas were in Vancouver last weekend to take on the UBC Thunderbirds. After dropping a tight game 71-64 on Friday, the Pandas split the series with the TBirds after a 60-57 win. Leading the way for the Pandas was fifth-year guard Maddie Rogers, notching 38 points on the weekend. The Pandas will be back at home next weekend as they host the University of Fraser Valley Cascades on Friday and Saturday.
---
Bears Basketball
A matchup of the two best teams in Canada West was on the court at UBC last weekend, as the Golden Bears basketball team was on the road for two games against the T-Birds. The Bears dropped both games to the Birds, losing 78-68 and 102-76 on Friday and Saturday respectively. Leading the Bears in scoring was Brody Clarke, scoring 35 on the weekend. The Bears will join the Pandas in hosting UFV next weekend at the Saville Community Sports Centre
---
Wrestling
U of A wrestlers will be participating in the Cascades Invitational at the University of Fraser Valley in B.C. on Sunday, January 29.
---
Pandas Volleyball
The women's volleyball team enjoyed a bye week last week. They will look to add to their impressive 12-0 conference and 26-2 overall records this weekend against the eighth place U of S Huskies.
---
Bears Volleyball
Bears volleyball also had the week off, but previously won games against NCAA 8th ranked Lewis University over the semester break. They will return to the court to face the Huskies, hoping to extend their conference win streak to eight games. The Bears sit at 10-2 in the conference) and 19-2 overall.