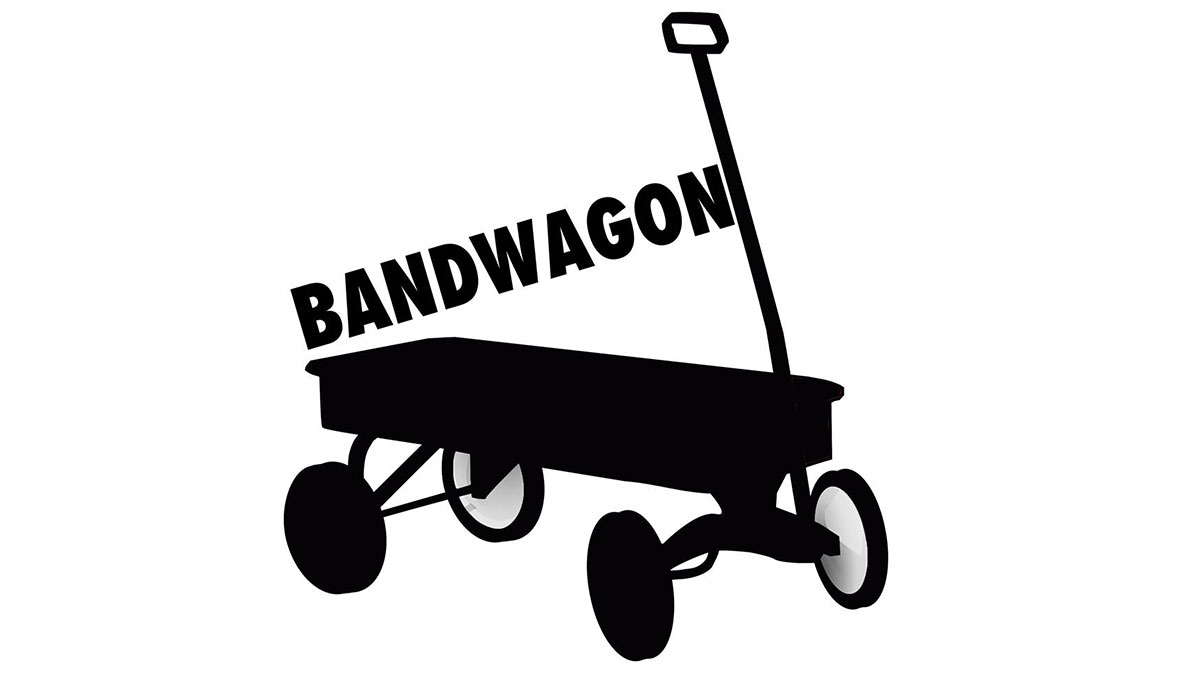 Still unsure of who to pick? Okay, let us decide for you. Here's our guide on which bandwagon to hop on this March Madness tournament.
The Harvard Crimson
If you like cheering for guys who win, jump on the Harvard Crimson bandwagon. They may be a No. 13 seed who aren't favoured to even make it past the first round, but last year as a No. 12 seed, they upset the Cincinnati Bearcats, and they can do it again. Aside from that, even if they don't win at basketball, all of these players win at life. I mean, you're attending Harvard, so participating in March Madness is something you do for fun in between creating groundbreaking social media platforms and yachting. Also, I've heard that the Winklevoss twins — two guys who know a lot about winning — may be coming out of retirement to make an appearance off the bench. — Cam Lewis
The Davidson Wildcats
Everyone loves the three point shot. That is a fact. I'm hitching my tournament wagon to No. 10 seed Davidson Wildcats on that fact alone. Seeing as Davidson pretty much solely relies on the outside shot — because their tallest player is only 6'7" — I know exactly what to expect. While opponents may know as well, the last time Davidson made a deep run in the tournament, they had a little known point guard named Stephen Curry. So if nothing else, their school has some serious three-point shooting pedigree. — Zach Borutski
The Gonzaga Bulldogs
If you don't know who to cheer for in this year's NCAA College Basketball Tournament, it's always best to cheer for the home team. Obviously, I don't mean the Golden Bears, but the Gonzaga Bulldogs. Not only are they the closest team geographically to us, but they also happen to have a history of recruiting Canadian players. Gonzaga's current Canadians feature their two best players, Kevin Pangos and Kyle Wiltjer (both of whom are on Canada's national development team), as well as Dustin Triano, son of Jay, the coach of Canada's National team. Also, just a few years ago Gonzaga included Edmonton-based talent Mangisto Arop, and has previously housed current NBA players from Canada including Boston Celtic Kelly Olynyk and Los Angeles Laker Robert Sacre. — Jason Shergill
Ohio State Buckeyes
"Jesus was hated too," former Buckeye Evan Turner said on Dec. 15, 2014 in reference to being booed by Philadelphia 76er fans. That same night Black Messiah was dropped by neo-soul icon D'Angelo. Is it a coincidence that current Buckeye's star goes by the same name? Was Evan Turner eluding to something bigger than we thought? The signs are there. Ignore them if you want, but brackets are tough and unforgiving. It helps to have a Black Messiah. Ohio State has that in D'Angelo Russell, whose garnered generous comparisons to Brandon Roy. And that's not just because he was born without knee caps — this kid can ball! — Steven Andrais
Louisiana-Lafayette Ragin' Cajuns
Whether or not you enjoy eating spicy food, you will certainly enjoy worshipping the smug looking pepper—Cayenne—of the Louisiana Lafayette Raging Cajuns. The naysayers say the mascot resembles Satan, while the positive pepper fans of the south say Cayenne resembles the sweet and spicy flavours of Louisiana's popular Creole cuisine. Hotter than a plate of nachos you just took out of the microwave, this is the team to cheer for. Ignore the fact the Raging Cajuns aren't going to make it past the first round, live in the goddamn moment for once and join the bandwagon while it's still hot. — Taylor Evans
Purdue Boilermakers
Join Local 146! Support your Boilermakers! But seriously, with a name like that, you know Purdue is going far in this year's tournament. Yeah, they'll probably face Kentucky in the third round but everyone knows to look to the working men for an upset win. Let's be honest, you don't actually want Kentucky to come out of this thing on top. Aside from having the best name in the NCAA, their 173 team blocks make them a force to be reckoned with on defence. So let them play spoiler while they make your boiler, and pick Purdue as your March Madness champs for 2015. — Mitch Sorensen
UCLA Bruins
Orange County is in the Greater Los Angeles area. Orange County is named for oranges, which are orange and round. Know what else is orange and round? Basketballs. So it's pretty obvious that the University of California Los Angeles (UCLA) would have an excellent basketball team. Oranges are also high in vitamin C, which is good for people, so their players are definitely healthy and don't have scurvy. The team name is Bruin, a brown bear. Bears are my favourite animals, so of course I'm cheering for this team. You should, too. – Kevin Schenk
Still unsure? Take a look at our flowchart below!