Golden Bears
Sports
Photostory: In back to back games, Golden Bears Hockey win then lose against U of S Huskies
After losing to the Huskies 3-1, the Bears secured a win of 4-1 the next day.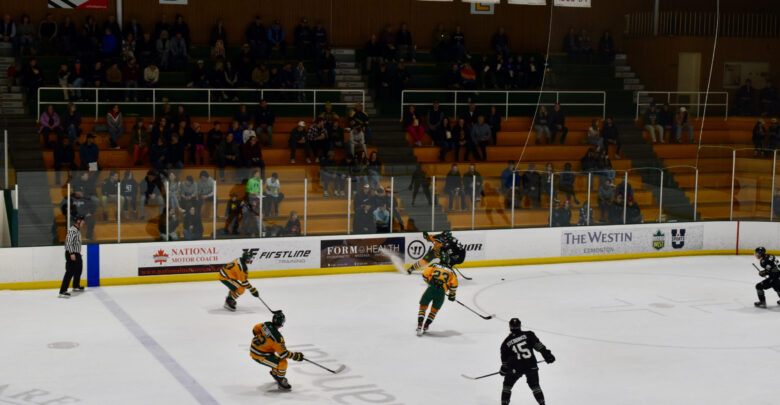 On November 3, the University of Alberta Golden Bears Hockey team played the University of Saskatchewan Huskies at the Clare Drake Arena. The Bears scored one goal in the first period, and maintained their lead until the third period. In the third period, the Huskies scored three goals, beating the Bears 3-1.
The following night on November 4, the two teams once again competed at the Clare Drake Arena. During the first period, the Bears scored three goals and the Huskies scored two. In the second period, both teams scored a goal each. In the third, neither scored, resulting in a win for the Bears of 4-3.