Arts & Culture
Gateway to Gastronomy: Red Lentil Curry/Dhal (Sri Lankan Version) 
The best side dish that melts in your mouth!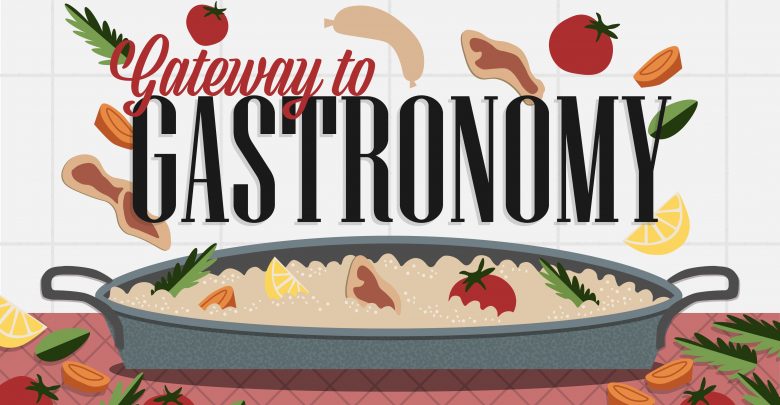 Red lentil curry (or dhal) is one dish that I absolutely have to make when I meal prep. It is simple and easy to store when made in big portions, making this dish a super efficient option for university students!
I never get sick of this dish no matter how many times I've eaten it — even after making it every week for three months. Red lentil curry unlocks many memories for me, both from my childhood and even now as an adult. From elementary school to university, whenever it was exam season, I would crave this dish along with pol sambol and a fried egg. It would always make me feel better and relieve some of the stress. Hopefully, when you try your hand at making red lentil curry, you will enjoy it as much as I have over the years.
There are multiple methods of making red lentil curry that differ from household to household. I will be sharing both the base curry recipe and the version that my mother taught me to make, which is a tempered red lentil curry. Tempered curry is a spicier version of the base curry. The base curry can be had on its own, but if you want some heat to it, go ahead and try making the tempered version. Red lentil curry is also known as "parippu," a Sri Lankan staple that is eaten for breakfast, lunch, and dinner in most households. In my opinion, a dish loved by all! 
Ingredients
For the base curry 
1 cup red lentils
1 teaspoon of salt (adjust to taste)
¼ teaspoon of turmeric
¼ a teaspoon of curry powder (preferably Sri Lankan curry powder)
3 teaspoons of chili powder (adjust to your spice preference)
1 cup of coconut milk
Tempering ingredients
1 tablespoon of coconut oil
½ a teaspoon of mustard seeds
2-3 curry leaves
3 dried chilies (break and remove seeds) or 4 teaspoons of chili flakes
½ cup of sliced onions
3 cloves of chopped garlic
½ teaspoon of chili powder
Directions
Creamy Lentil Curry (Base Recipe)
Wash the red lentils thoroughly, and add them to a pot along with 2 cups of water.
Then, add the turmeric, curry powder, salt, and chili powder. Stir until everything is mixed well. 
Cover and cook on low heat until the lentils have cooked through. About five to 10 minutes, until they are slightly mushy and not too dry. 
Add the coconut milk, stir, and let it simmer for a couple of minutes. Turn off the heat and add salt to taste.
Tempered Red Lentil Curry
Heat a pan on high heat with coconut oil. When the oil is hot, add the mustard seeds. 
Then add the garlic, onions, red chilies (or chili flakes), and curry leaves. Let the ingredients fry in the pan until the onion starts to brown. 
Finally, add tempered red lentil curry to the creamy lentil curry.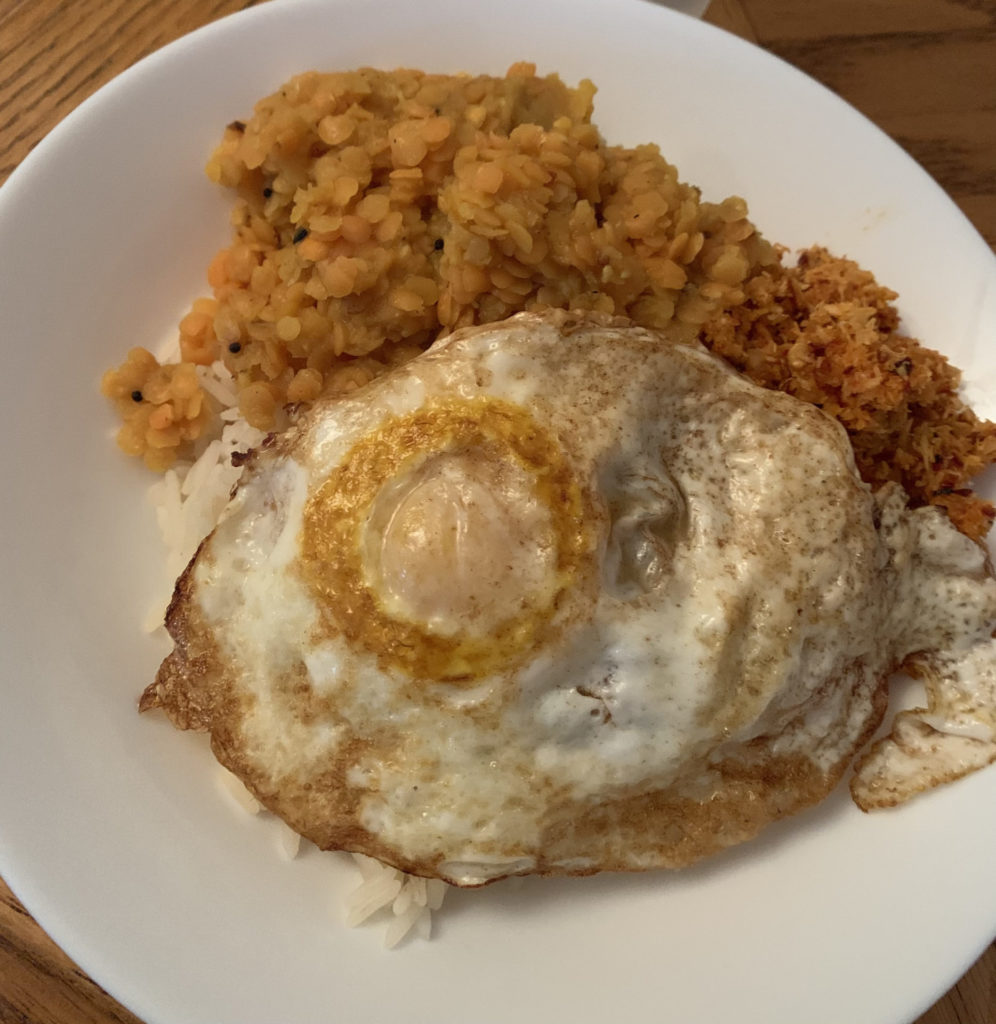 There you have it — a spicy version and a creamy version of red lentil curry! This is an easy dish to make as a university student and is extremely convenient when made in large portions. It is definitely one of those dishes that tastes just as good when it's re-heated, and isn't that such a plus? One of the best pairings for this dish is pol sambol, along with a fried egg or any kind of meat that you prefer.