Campus Life
News
Alberta Election 2023: Student life and life post-graduation
The Gateway sat down with candidates from four major parties running in the 2023 Alberta election, to discuss each party's plans for student life and life post-graduation.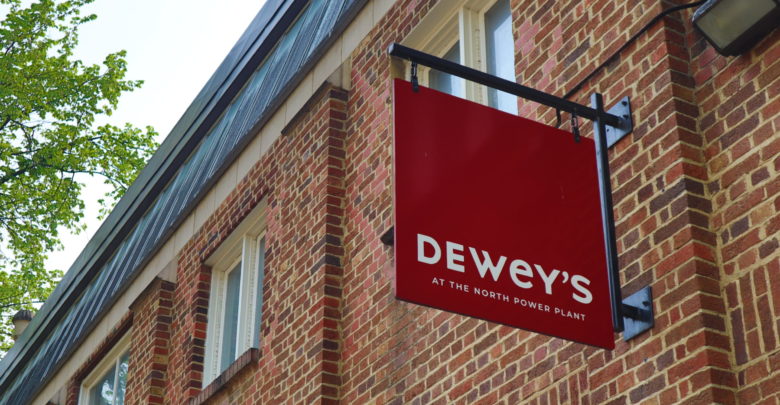 As a part of the 2023 Alberta Election coverage, The Gateway is publishing a three-part series about issues that impact students. This is the third article in the series. The first can be found here, and the second here.
---
On May 29, the 2023 provincial election will come to an end as voters will vote for the candidate of their choice.
The Gateway sat down with candidates from the Alberta New Democratic Party (NDP), the Alberta Liberal Party, the Alberta Party, and the Green Party of Alberta (GPA) to talk about student life in post-secondary education and life post-graduation. Additionally, The Gateway sat down with Michael Griffiths, the University of Alberta Students' Union (UASU) vice-president (student life), to discuss how the UASU hopes to see the newly elected government improve student life and life post-graduation.
The Gateway reached out to the United Conservative Party (UCP) for an interview, but they failed to respond in time for publication.
How would parties address students wanting to leave Alberta after graduation?
In March 2021, the UASU conducted a survey called "Your Life After UAlberta." The survey found that 61 per cent of respondents had a "50/50 chance of leaving Alberta, or planned to probably or definitely leave Alberta."
NDP candidate for Edmonton-North West David Eggen said that there is a "record cohort of young people in grade school right now" who will need to go to university and set up their families in Alberta. However, without repairing funding to post-secondary institutions, there won't be space for them to study and stay, he said.
"So, repairing funding for our schools, to allow them to … make education more affordable through a tuition freeze. And to build affordable ways to regulate tuition in a predictable way as well," Eggen said in regards to the party's plans if elected.
The government needs to send a message of "hope and optimism" to those living and studying in Alberta, Eggen said. He added that people's priorities haven't always been reflected by the provincial government over the last four years.
"These last four years have been very difficult for a lot of people, and not seeing the values and the priorities of individuals reflected in the behaviour of government. This has to change," he said. "Governments here in Alberta have to reflect what people's priorities here are. Now, in 2023, and build something better, hopeful, and more optimistic."
John Roggeveen, leader of the Alberta Liberal Party and candidate for Calgary-Lougheed, said that the party would look at a rebate on tuition fees for students who stay in Alberta post-graduation. He said this would help to "some extent," but the government needs to develop industries that help Albertans stay in the province.
Roggeveen mentioned that, currently, Alberta is "having trouble filling residency positions for family doctors." The Alberta Liberal Party believes that people, like doctors, need to be treated with respect. If there aren't enough opportunities for employment, people are going to look somewhere else, he added.
"There's a bit of a movement that seems almost anti-intellectual in Alberta at the moment. That is not conducive to keeping educated people around. But, a lot of it depends on the jobs that are available," Roggeveen said.
Myles Chykerda, Alberta Party candidate for Lacombe-Ponoka, said that ultimately the government must do what they can to "build a better Alberta." He said that loan forgiveness is a possibility, but that some proposals sound like "indentured servitude."
"It's like, oh, you get the degree here. Then, you must stay in this rural community where your profession is needed, and dare you leave, we will lock you up," Chykerda said. "So, things like loan forgiveness if you stay in Alberta for a certain amount of years. But nothing like your whole life and career must be in Alberta."
Jordan Wilkie, leader of the GPA and candidate for Edmonton-Rutherford, said there needs to be a focus on well-being in Alberta. The GPA would address "basic issues in our society," which would encourage people to stay, Wilkie said.
"We measure gross domestic product (GDP) growth, but we don't measure the well-being of our communities and our society," he said. "We have to ensure that under a system that's thriving, there's a safety net and a basic income. Our policy is is that we [would] make jobs guaranteed here in Alberta."
Wilkie added that a basic income "creates seed money for entrepreneurship and a pathway to job growth." If Albertans are able to work, they should be able to find a job, he said.
"The government needs to step up and create more pathways to fill positions. And, we need to amplify job creation in diverse sectors of the economy, which would absolutely keep people here."
UASU Vice-president (student life) Griffiths said that keeping students in Alberta post-graduation starts with supports while they're still studying in post-secondary.
"It's really important for students studying in Alberta to enjoy their time while they're here and while they're a student. Whether that's adequate funding for supports on campus, adequate opportunities for jobs and internships, [and] adequate quality of life overall. And, the ability for students to find their community [or] something that will keep them tied here and in love with Alberta."
Griffiths said the government not only plays a role in these supports while students are in university, but also as they transition into the workforce.
"The government plays a really important role in making sure that there are jobs out there that students want. Also, providing funding and shaping the institution in a way that will properly educate students to be able to take the jobs that are available," Griffiths said.
Would parties address student debt?
In September 2022, the UASU conducted a survey asking students about debt upon graduation. It found that 24 per cent of respondents anticipated having $30,000 or more in student debt. Additionally, 34 per cent anticipated having $20,000 or more in student debt.
A NDP government would regulate tuition going forward to "ensure affordability for students," Eggen said.
Additionally, the party would review the provincial grant system so that it's at the "highest Canadian standard." Increasing accessibility to students is also a priority, Eggen added.
"I know it's expensive to go to school, but certainly it doesn't need to be unaffordable. That's the distinction that our government would use to make sure that any Albertan who wants to go to school can do so. And, do so in an affordable way."
An Alberta Liberal Party would approach student debt through different methods, Roggeveen said. The party would look at tuition caps and reductions, grants, and the interest rate on loans, he added.
"As I said earlier, I think that we would look at providing programs that would [give] rebates to students for staying and using their degrees in the province, as a way of retaining people in Alberta."
Chykerda said that the Alberta Party would lower tuition rates and interests rates for students who "have to get student loans."
"If tuition goes down to … even $4,000 [for a full year's tuition], that's a significant amount of money over the years."
A GPA government would provide free tuition to current students, Wilkie said. "Our policy is free tuition now, and forgiveness for those that are in debt."
How would parties address increasing employment post-graduation?
On April 27, Statistics Canada released a report that found in 2022, five per cent of Albertans were unemployed post-graduation.
If elected, the NDP would reinstate the Summer Temporary Employment Program (STEP) that the UCP cut, Eggen said. He added that this would help students gain experience in their fields through partnerships with new businesses. At the same time, improving the economy more generally would help improve employment statistics for students after they graduate.
"Start-ups will look to our institutions for partnerships when those are available. So, for our universities to be vibrant, to be growing, and to be adapting to new opportunities in the economy is absolutely essential. And that also results in jobs, quite frankly."
Eggen said that the government invests in students their whole lives "through grade school, through health care, and so forth."
"Then, to underfund that same person in the very last couple of years at university so that they take all those investments to another place is really not good planning. We need to make that investment right," he added. The government needs to continue investing through university, so students will stay in Alberta and "find meaningful work."
The Alberta Liberal Party would bring back the STEP program, Roggeveen said.
"That might give [students] a leg up in terms of finding employment after [they graduate] because they've made connections with job situations."
Additionally, having a "robust economy" would help the province diversify and remain balanced through "economic rollercoasters," he said. The party would look at new programs, which would also help Alberta "expand beyond a reliance on oil and gas."
"Our students make their decisions on what to study, to some extent, by looking at what the situation is in the marketplace."
Chykerda said the government has to support "emerging industries" in Edmonton, like the film and video game industries. However, he said that "employment figures depend on so many things," therefore the government has to make sure that students know how to get jobs when they graduate.
"On institutional levels — having employment services. People who are there to say, okay, you've done four years of studying. Now it's time to get a job. How do you get a job? How do you write a resume? Things like that, which maybe aren't so focused on at a university," Chykerda added.
Wilkie said that there are "more than enough jobs right now for students," but the government needs to connect students to potential employers. Additionally, he said the government has to do a better job of providing subsidies to students, like basic income.
"When you utilize a basic income, you get seed money for entrepreneurship. And then also a safety net if you don't find a job right away," Wilkie said. "You don't have to leave the province right away. You have the ability to have some time to do what you're passionate about and what you've actually been studying, which I think is really important."
Griffiths said he wants the unemployment rate to be as "low as possible." Additionally, the government needs to make sure graduates are able to find jobs in their field. Shaping the university experience beyond academics will help with that, he added.
"If students are able to find clubs that they're interested in, volunteer opportunities on campus, outlets for their passion, [or] build connections and network with other people to help them find jobs after [graduation], that's where it starts."
However, the government also needs to create programs that help transition students into the workforce, he said. This includes making sure companies have the resources to hire and have access to students. Additionally, letting companies know that "students are out there and qualified to step into a lot of these jobs."
How do parties feel about voluntary students' union fees?
In May 2018, the UCP passed a policy directive stating that post-secondary students' union membership fees should be voluntary.
Eggen called the policy directive "deeply undemocratic." Not funding students' unions goes against "best practices of any school throughout Canada and in many parts of the world," he added.
"Students' unions are an essential part of the student experience. They empower students to have a meaningful role in colleges, universities, and polytechnics."
He added that a NDP government would work to "strengthen, not undermine" students' unions in Alberta.
Roggeveen said that "one thing we as a party need to do better is reaching out to students' organizations." He added that students need to be involved in politics.
"Our democracy depends on people being involved. I know it takes time and effort but it will contribute to a healthier society. We'll all be better off if more people are involved in the system."
The Alberta Party does not support voluntary students' union fees, Chykerda said.
"Students' unions, on all our campuses, I think do a lot of very, very important work. When you get into this situation of saying, oh, it's optional — that's just a way to undercut those organizations. And then, make everything fall apart. There's an ulterior motive there."
Wilkie said that the GPA would do a "deep dive" into the reasons behind the policy directive. He added that the party would talk to students to see what they want.
"I would see what students are saying. We would need to know in this regard what students want and what serves them best."
Griffiths said that the role of the UASU is to communicate between students and the government. Additionally, the UASU has to "demonstrate [its] value" to both students and the government.
Student fees help students' unions achieve their goals and "give back to students," he added.
"We don't collect [fees] just to take money from students. But rather, we want to really demonstrate the value that we bring and be a proper voice on behalf of students to demonstrate to the government how important student voices and student initiatives are."
The initiatives started by the UASU often get picked up by the university and "other actors on campus," Griffiths said.
"This is just one of the ways that we demonstrate how student initiatives can be taken and ran with by bigger parties. And, how the things we do are really vital."
"Students have a really great chance to affect change in the system," UASU vice-president (student life) says
Griffiths said the 2023 Alberta Election is a "great opportunity to shape the system we need going forward." As a result, students are able to communicate what they need, especially when it comes to funding, he said.
"Students have a really great chance to affect change in the system," he said. "This is a really great opportunity for us to … set expectations for what we as students need."
Griffiths said student supports are going to be "really critical," especially in areas on students' minds. According to Griffiths, the areas students are concerned about are mental health, sexual and gender-based violence, and affordability. However, he said that students "have a lot of leverage … in times like this."
The UASU wants to demonstrate the importance of student services to the government, Griffiths said. He added that the student experience is "greatly enhanced when we have the supports and networks in place to help navigate the system."
"Students and staff need supports in place to be able to offer quality education and quality services to students," Griffiths said. "From the student perspective, it's our job. And we need to be informed to demonstrate how important these services and supports are to students."
"We're really just looking to elevate student voices across the table on what those areas of concerns are. And, use our leverage to push whoever forms government … to really take student concerns to heart."