Campus
Guest Columns
Opinion
Intersectionality is an important, but not often offered topic
Intersectionality is everywhere and can explain the world around you, but unless you take classes on it, you would never know.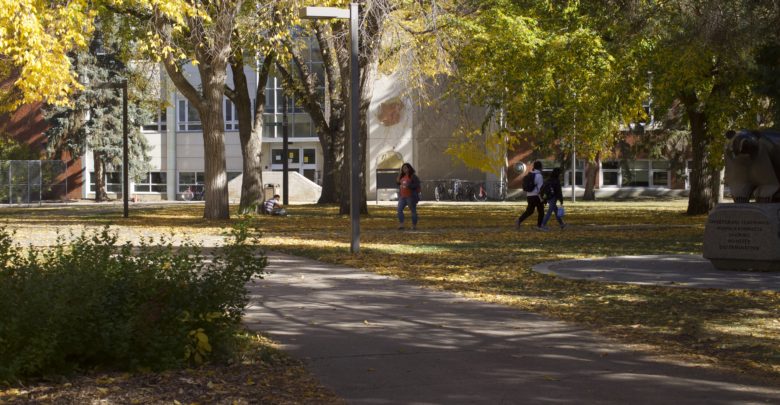 This guest column is written through a partnership with the Feminists at the University of Alberta and The Gateway. 
---
Some students may be unaware of intersectionality if they have not taken courses exploring it. However, it's an important concept that affects the experiences and everyday lives of so many individuals, including your fellow students! But, not all universities offer courses on intersectionality.
When I transferred to the University of Alberta in my third year, I was introduced to courses that were not available at my previous post-secondary institution. The greater variety of options led me to take classes on different topics that I didn't even know existed, like WGS 240: Feminism and Food. This has allowed me to diversify my undergraduate degree, and expand my knowledge on critical issues.
I have appreciated this aspect of my education at the U of A. I am thankful for the awareness and experiences it has provided me. My friend, who transferred from the same institution, has described a similar experience.
For example, I have been able to take a wide mixture of sociology and women and gender studies courses. This has allowed me to look at the concept of intersectionality and the way it exists through different lenses.
I think most people are aware to some extent, that your life and circumstances differ from those around you. However, this idea is difficult to truly understand if you haven't met people from different backgrounds or if you haven't learned about the many systems of inequality. The knowledge I have gained from my classes has made me more aware and understanding of not only how inequality and discrimination exists, but also how it is perpetuated.
The concept of intersectionality acknowledges how categorizations, such as race, gender, socioeconomic status (SES), age, and dis/abilities, can intersect to create systems of inequality and discrimination, or positions of power and privilege.
Intersectionality exists everywhere, including our campus. Within our student body, we can see how it works to create distinctive and varying university experiences for students.
Picture this: you're a woman in a faculty or discipline with very little gender diversity, like STEM. You go into your classes, and mainly see men. Even when you graduate, you continue to see this lack of diversity in your field. Imagine you have a lower SES too. The financial burden of supporting yourself through university will only create more challenges along your academic journey. Not only will you have to work harder to receive the same recognition and respect as your male counterparts, but you will also have to deal with monetary stress. Overall, these factors work to uniquely shape your university journey.
Your particular experience would greatly differ from the experiences of a man in STEM, or even a man in STEM from a higher SES — which are both more privileged societal positions.
Understanding intersectionality and its effects are very important. Social categorizations greatly vary from person to person. So, there are many ways intersectionality exists to create disadvantages or privileges.
It is crucial to recognize this, because it means that everyone has substantially different life experiences, world views, and university journeys. I recognize that my experience at the U of A as an able-bodied, 21-year-old, white woman coming from a middle-class family contrasts greatly with that of a student from various marginalized groups. Awareness creates a space for conversation, understanding, and empathy. This is the first step in addressing the ways in which intersectionality creates various systems of inequality.
You can further get involved and enrich your education at the U of A by becoming involved in the Feminists at the University of Alberta (FUA)! The FUA is a student group focused on the critical radical deconstruction of social and political inequality. The club serves as a welcoming and inclusive social network for like minded individuals! You can become an FUA member on Bearsden and follow the FUA on Instagram for various resources and to stay up to date on club events.
Overall, university is a small portion of your life. But, the classes you take and the people you meet during your journey shape what you know about the world. It's important to explore alternative viewpoints in order to broaden your own perspective and understand that your university journey and life experiences are different from others!