Campus
City
Guest Columns
Opinion
Interactive learning is necessary to increase interest in higher education
In order to increase engagement in learning and encourage an interest in higher education, interactive learning needs to be integrated into classrooms.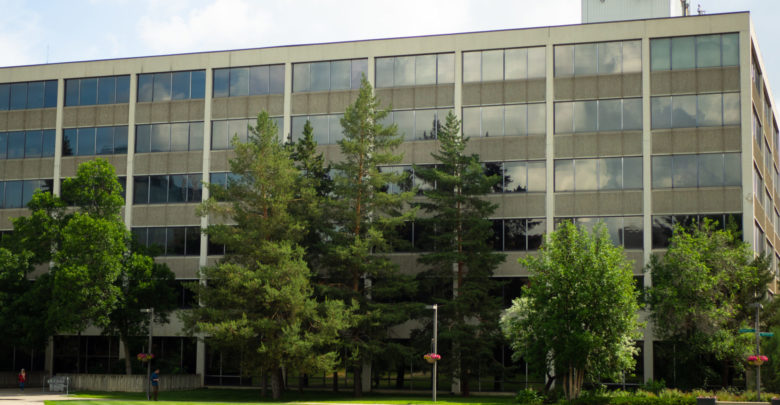 This guest column is written through a partnership with Campus UNICEF and The Gateway. 
---
Education is integral to our modern-day society. It's nearly impossible to land any job without a high school diploma or a university degree. Because of that, there have been more people enrolling in university in general, with present enrolment at the University of Alberta being around 40,000.
With such a heavy emphasis placed on education, you would think there would be a large interest in attending university amongst the younger generation. However, it is essential to understand whether these enrolments are due to interest in higher education, or out of necessity.
Are students going to university only because they need to be able to get a good job later? Or, do they have an active interest in the subject they're studying?
Consequently, if high enrolment is a result of necessity, we need to encourage an active interest in higher education.
In January 2022, there were reports of a five per cent unemployment rate in Canada. As a result, there is an increased need to separate ourselves from the many other applicants in the job industry in some way.
You would think that increasing applications to universities and decreased dropout rates would suggest an interest in higher learning. However, there are noticeable issues with literacy and mathematics among the general population, which shows that there is a lack of long-term understanding in those subjects.
Additionally, everywhere on university campuses, you're bound to hear a student say, "should I even bother going to class?" or "I wish I could just drop out." While most never follow through, these comments highlight a severe issue within our modern education system. There is a fundamental lack of understanding and engagement among young people in their education.
Gaining an excitement and thrill for learning at a young age, especially in certain subjects, often determines many things later in life. It can determine what we decide to pursue in university, our ability to understand post-secondary classes, and if we even pursue an undergraduate degree at all.
There have been different methods educating students that have developed, with passive learning being the most prevalent form. Passive learning is lecturer-based, and focuses on the professor's ability to communicate information, rather than the student's ability to understand. It also means students don't interact with the activities offered in their courses.
Studies have found that students who engage in only passive learning behaviours were more likely to experience difficulty at the beginning of their careers.
A focus on tests and midterms also encourages a lack of creativity. As a result, students' personal ways of learning are not a priority. Interactive learning offers an alternative method, where different ways of understanding, namely through active participation, are a priority.
Imagine entering a college lecture hall and not only actively engaging with your classmates, but to see and physically work with the material you're expected to learn and understand. Not only would your comprehension increase, but so would your interest and overall enjoyment of the university experience.
In interactive learning, hands-on approaches to education are encouraged, with live demonstrations being an integral part. "Fall Into FUN" is an example of interactive learning actively promoted in Edmonton, namely in underprivileged schools.
"Fall Into FUN" is a program provided by Campus UNICEF, a student-run organization at the U of A, that aims to support Canada UNICEF's goals, one of which includes promoting inclusive environments. 
In this new environment, students can take an active approach to learning science, make arts and crafts, and engage with the material physically. This is a method of teaching that is uncommon in many parts of the world.
It's essential to establish an interest in learning at a young age. Not only to help students understand course material, but to encourage them to engage with it on a deeper level. Shaping this need and want for education is how we facilitate better learning experiences, not only at the grade school level, but at the university level as well.