Institutional
News
University of Alberta's operating funding to remain the same in Budget 2023
In a statement about the impacts of Budget 2023 on the U of A, it was shared that funding will remain the same as last year.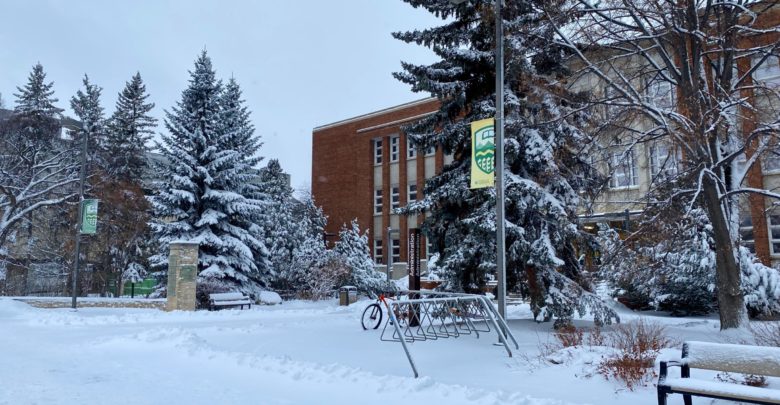 Budget 2023 reveals a "challenging ongoing budget environment for the University of Alberta," according to Bill Flanagan, president and vice-chancellor of the University of Alberta.
In a statement released March 2, Flanagan shared that there are no further cuts to the U of A's operating funding, which will remain the same at almost $437 million. In light of high rates of inflation, however, there are challenges as "costs are rising without any additional provincial support," he said.
Flanagan explains that while there was $111 million allocated for enrolment growth at post-secondaries across the province, that only $24 million of that is for new seats that are not part of last year's enrolment growth goals.
The U of A will apply for a portion of that $24 million he said, but this amount "does not begin to address the demographic pressures facing the province."
"We had proposed a much more ambitious enrolment growth plan," Flanagan said. "We will continue to press the government for major new investments in enrolment growth province-wide."
Flanagan applauded the increase in funding for grant and bursaries in the budget, as well as the reduction of interest rates for student loans and extended grace period.
The budget also includes $36.7 million for the Capital Maintenance and Renewal (CMR) at the University of Alberta, Flanagan said. This is not enough, however, to address the university's growing deferred maintenance, which is now estimated to be $319 million and could grow to $1 billion in the next five years if no increase in funding is made.
"We will continue to press the Government of Alberta to help us refit and renew our infrastructure, essential to enabling the University of Alberta to sustain its world-class research facilities and an outstanding student experience."
Flanagan said while the province committed to deconsolidating the U of A's financial statements in Alberta 2030, "the government was unable to bring forward the necessary legislative amendments in the past year."
This deconsolidation would allow the university to spend its carry-forward funds more freely, which are university-generated funds sourced from things like tuition and donations. As things currently stand, financial statements are consolidated, which means the university must reduce expenditures to avoid creating a perceived increase in government spending.
This budget did however, open up the opportunity for post-secondaries to spend 15 per cent of their carry-forward funds. Flanagan said at the U of A, the total amount is currently $262 million, meaning they can spend $39.4 million on one-time expenditures.
In an interview with The Gateway, Minister of Advanced Education Demetrios Nicolaides said that he is hopeful policy-work on deconsolidation can continue following the election.
Flanagan echoed this sentiment. "We will continue to press the government to move forward on this file after the election," he said.  
---
Every year, The Gateway publishes hundreds of articles like the one you just read that are free for everyone to access. But The Gateway needs your support to continue publishing its award-winning journalism. Please consider donating today, even a small amount can help the University of Alberta's only newspaper continue serving the campus community. Thank you.