News
Students' Union
UASU candidates targeted by harassment, Elections Office releases statement
"There definitely is more apathy in this election than in previous years," 2023 Students' Union election candidate says.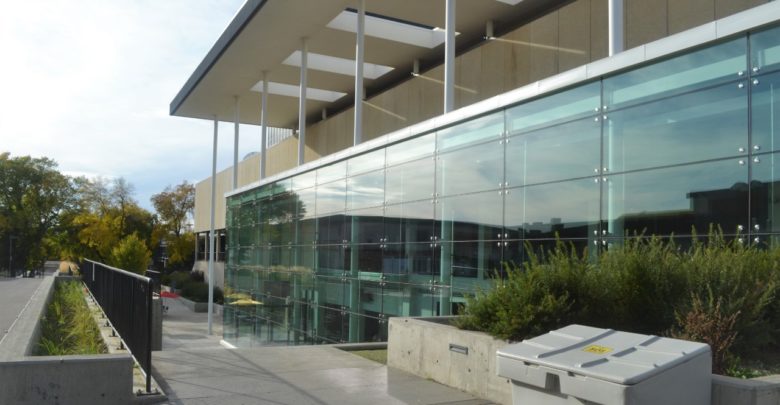 The University of Alberta Students' Union (UASU) Elections Office released a statement on March 6, after two 2023 UASU election candidates — Haruun Ali and Rowan Morris — were the target of harassment during their campaigns. The statement was signed by UASU President Abner Monteiro and UASU Chief Returning Officer Matin Koohkan.
According to multiple accounts, presidential candidate Ali who is a Black Muslim man, had his residence door urinated on during the campaign period. The UASU confirmed that "the situation is being addressed by the appropriate authorities."
On March 4, Ali posted a statement to his Instagram, which said that on March 3, a "white student leader admitted to urinating" on the front door of Ali's residence in Lister Hall. According to the statement, Ali contacted the University of Alberta Protective Services (UAPS), and they are conducting an investigation.
"This is the direct result of a directed campaign of misinformation, a campaign that is not focused on criticism or political discourse … a campaign that stems from racism, fat phobia, and Islamophobia," Ali's statement said.
"The person urinated on my door because he does not agree with my political values, and does not get along with me," Ali said in an interview with The Gateway.
On March 4, the Lister Hall Students' Association (LHSA) also posted a statement to its Instagram account regarding the incident. The statement said that the incident involved an officer of the LHSA, who was "acting as a resident, not a member of the LHSA."
"The aforementioned officer has since been placed on probation, effectively distancing them from the association … the officer has also since reached out to the association expressing their intent to resign," the statement said.
This isn't the first time Ali has been targeted with harassment. During the 2022 UASU Elections, in which Ali was also a presidential candidate, he experienced comments about his race, religion, and weight.
The statement put out by the UASU also said that vice-president (academic) candidate Morris who is an openly trans man, has faced "gender-based contempt and harassment" from un-named students during his campaign.
Morris did a class-talk on both March 3 and 7, and at both class-talks "individuals had started laughing" when he shared his pronouns.
"I don't know who any of these individuals are. None of them have any personal vendetta against me. It's just my transness that has become an issue," Morris said in an interview with The Gateway.
When asked if there were any other instances where he felt targeted through the campaign, Morris said that there was another instance.
"There was also an instance at the president's forum were one of the candidates said that the next executive would be mostly men," Morris said. All of the candidates running in the election this year identified as men.
"The candidate has since apologized to me, however, it just felt very challenging."
Morris ran for vice-president (student life) in 2022, during which he was the target of transphobic rhetoric and behaviour, and was receiving hateful comments both in-person and online, in relation to his gender identity.
"Last year when everything happened, all candidates were very quick to share what was happening with me publicly," Morris said. "There was more support, but this year, I'm having to push for more support … there definitely is more apathy in this election than in previous years."
Morris added that "it is the duty of the Students' Union and the Elections Office to create an environment where other gender minority people feel safe," but he feels as though that goal has been lost.
"I expected after receiving death threats last year that this campaign would be different. And it is different in the way that there's transphobia from the inside and the outside now."
In the statement released on March 6, the UASU said that they "hope to work together to promote a fair, respectful, and inclusive election process, ensuring that anyone who wants to run for office can do so safely without fear of harassment, bullying, or discrimination."
UPDATE: This article was updated March 15 at 4:56 to incorporate more of a quote from Morris about the presidential debate. This was done for greater clarity on who was being quoted.