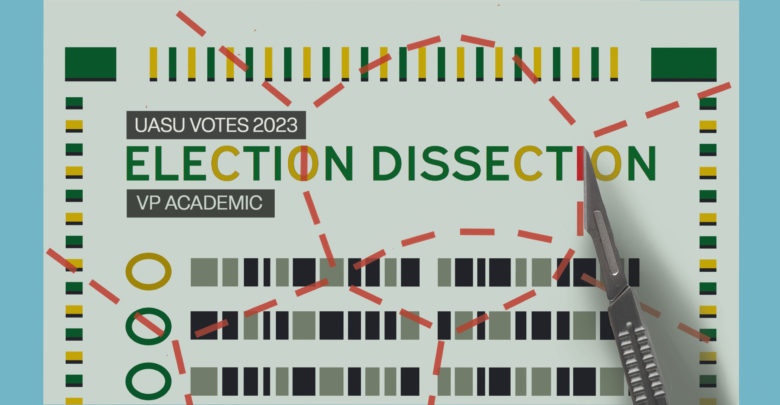 Every year The Gateway hosts a panel to determine who should and who will win in each race for the Students' Union elections to assist those undecided on who to vote for. Our election dissection panel is here with their insights on student politics and their takes on this year's candidates.
Opinions expressed by the panellists do not reflect those of The Gateway.
The Panel
This year's panel for election dissection included: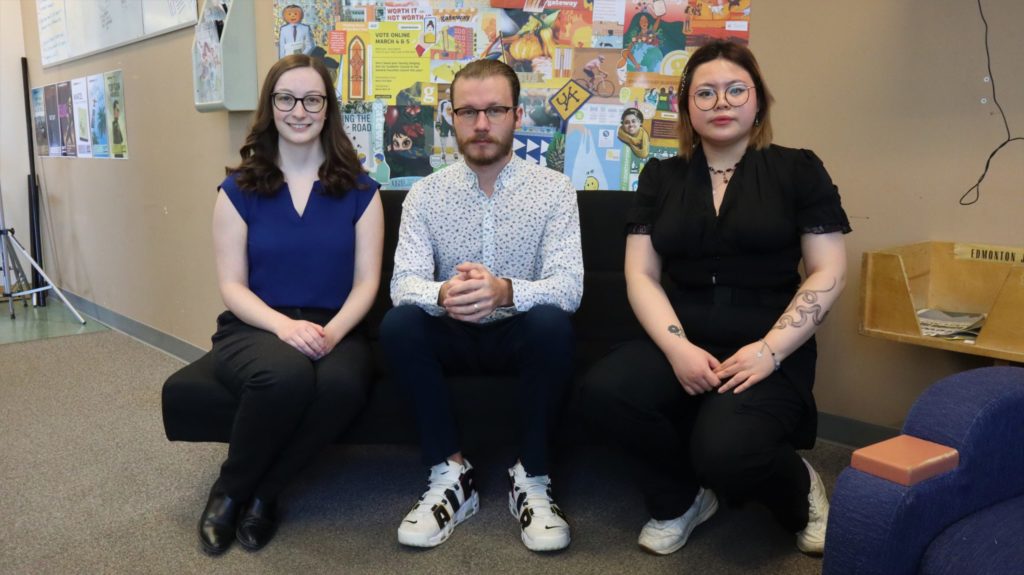 Jin He: first-year pharmacy student at the University of Alberta, former production editor at The Gateway.
Jared Larsen: U of A alumni (BCom '20), former Students' Union vice-president (student life), former Residence Association President
Emily Briand: third-year political science student at the U of A, current president of the University of Alberta Conservative Club.
The Candidates
Pedro Almeida, a third-year science student in the immunology and infection program.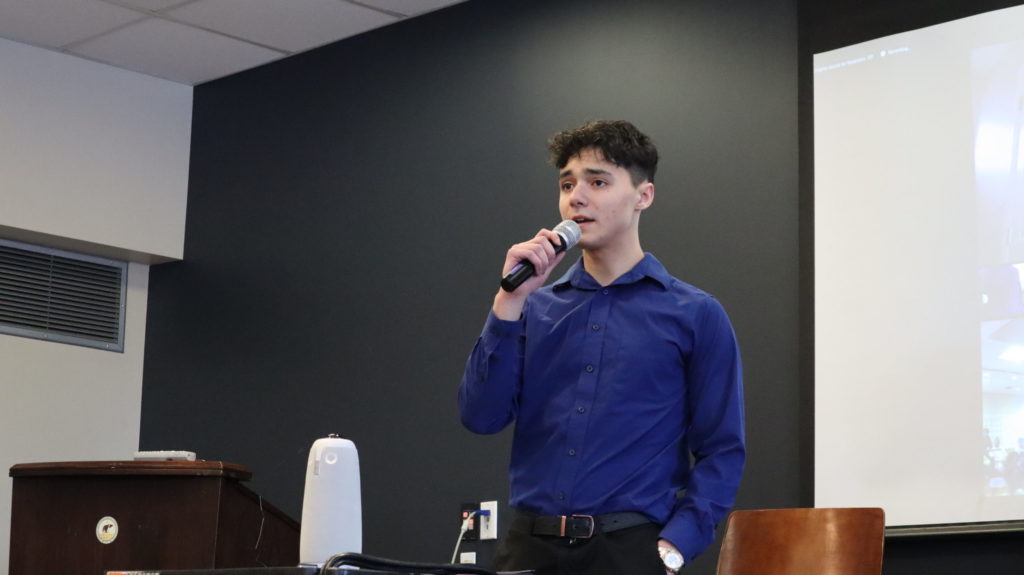 Rowan Morris, a fourth-year education student, and former Students' Union education councillor.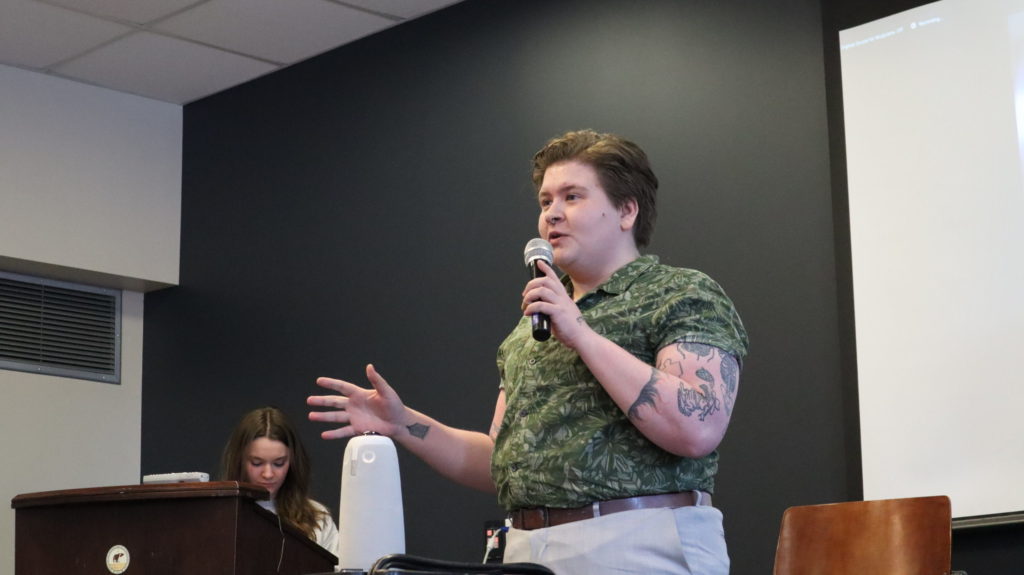 Milan Regmi, a fourth-year music and education student, and current Students' Union education councillor.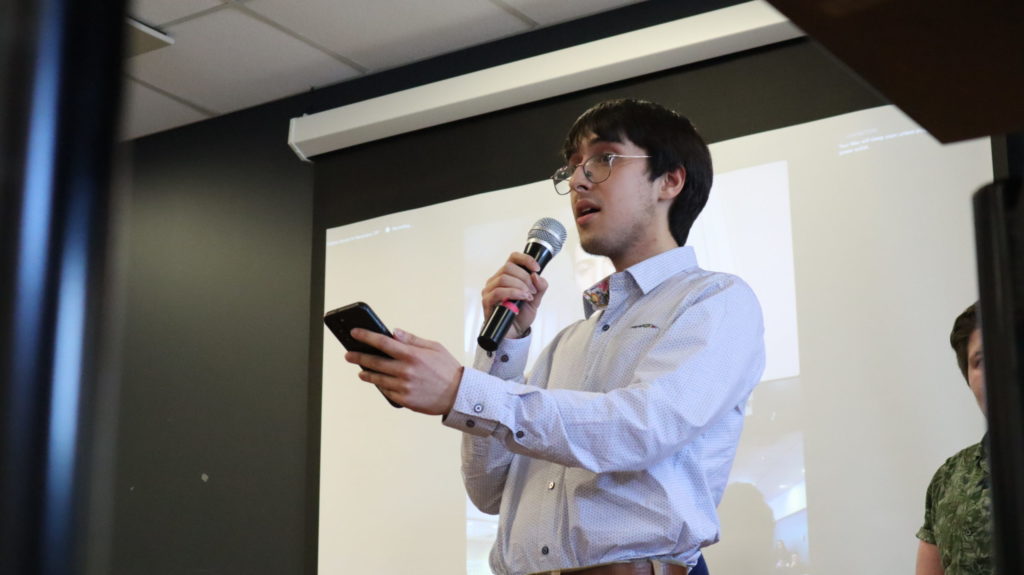 ---
The panellists explored the variety of approaches in this year's candidates, from their experiences in student governance and the content of their platforms. He mentioned that Morris and Regmi have been on Students' Council as education councillors and Almeida has been in the U of A Senate.
In terms of voter engagement, Briand and Larsen thought that Morris was the most visible out of the three VPA candidates.
"I think Rowan's campaign is the one that I've seen as the most visual," Briand said. "I think on three separate occasions, I had people from his campaign come and speak to my classes."
"From somebody who's not on campus, I keep up with the election on social media and The Gateway and I see Rowan the most on social media, for sure," Larsen replied. "And I haven't actually seen anything from Almeida's or Regmi's campaign."
Throughout the forums, Larsen noticed that the nature of this year's VPA race has started to affect the candidates.
"I think the [Myer Horowitz forum] really showed that they all know it's a really close race and they're starting to get a little scrambled."
Despite the considerably stark difference between the amount of promises that each candidate offered in their platforms, He thought that an everyday student would not know how to differentiate each candidate from the other.
"If I didn't engage with this as much as I did, I would not know who to choose because they look the same to me," He said.
The panelists noted differences in platform lengths, as well as how realistic they thought some points were.
"While Regmi has a lot of promises that don't seem achievable, Morris has less promises that seem less achievable," Larsen said.
He and Briand mentioned that Regmi's platform was longer than Morris and Almeida's combined.
"Regmi has not learned his lesson from last year," He said. "I still think there's so much that he's promising, and without focus on certain pillars of what he's going to do. I think he's going to find himself scrambling to do everything before the end of his term."
"That's too much to do in one year," Briand added.
When asked about specific platform points from the candidates, Larsen thought that Morris' plans on tackling a more inclusive academic calendar would not be feasible to put forward. He pointed out that if elected, goals like this get dropped once you get trained by previous executives.
"You're gonna make your strategic goals … and you're gonna dump that idea entirely, because it's so beyond impossible."
Briand pointed out that Morris' proposed academic training for professors is also not feasible because it doesn't specifically target the population of professors that Morris wants to address.
"Sure, I would love my prof to know how to use eClass properly but also, if it's not mandatory, they're not going to do it," Briand said. "The ones who don't need to do it are going to be the ones who do it."
"Profs have too big of egos to take a course on how to teach," Larsen added.
Briand replied to Larsen, saying that the only way that professors would take the academic training is financial incentives. 
"The only way that they would get to do it is if they were paid to do it. Then that's just, again, downloading costs onto students," said Briand.
The panellists were asked about the candidates' stances of the affordability crisis in an academic lens. Briand and Larsen discussed the implications of Regmi's plans on paying professors for posting their syllabi into a centralized syllabus bank. Briand noted the burden that the financial incentive may have on students, on top of tuition increases, while Larsen mentions the already existing system under the SU.
"I am totally in support of getting a syllabus registry going, but why would we be paying professors to just allow people to put that up there?" Briand asked.
"We have a syllabus registry going but it's the [SU's], and it's not codified by the university, so it's at the [professor's] discretion," Larsen replied. He added that if they got support from the U of A president that could help this issue.
"If Flanagan would just sign a little piece of paper that says it's mandatory, that'd be awesome."
Speaking as a pharmacy student, He's experience with her current faculty association's free textbook program means that use the Zero Textbook Cost (ZTC) program does not benefit students in her department. ZTC is a platform point that Almeida emphasizes as an affordability program that all students will benefit from.
"I don't honestly feel like I'll ever really get the use out of that program now. And it's hard for me to say that he's pushing for affordability for all students if he is really only pushing the zero textbook cost program."
Also speaking from experience, Larsen pointed out that Morris' referencing tuition increases as "xenophobic" during the Myer Horowitz forum does not help with engaging with administration and groups on campus when elected into the position.
"University admins pay attention to the forums because they all have to work with those advocates going forward," Larsen said. "The use of inflammatory language in forums, especially when you can be perceived as a front runner candidate, is something that I got flack for when I was talking about residence."
Although He thought that Morris' international tuition cap is a "nice [goal] to think about," it would give students "false hope that it could be done within a term or done within even two terms."
Larsen points out that the candidates were "playing with fire" for adding campus-specific campaign promises during forums like Campus Saint-Jean and Augustana, after not having these campuses highlighted in their platforms.
"The best thing for any candidate is after they're elected, to go to their campuses and be like, 'How can the Students' Union help you?' and 'How can the Students' Union help achieve your strategic priorities?' because then, they're actually going to do them favors rather than coming in and posing goals that they may not actually want," Larsen said.
Despite highlighting what each candidate excelled in the wide range of topics that they discussed, the panelists were still torn when picking between the candidates, with Larsen predicting that the race would go to another round of voting.
"Imagine a three-way split," He said.
"Nah, it would just go to the second round," Larsen replied.
"Honestly roll a three-sided die," Briand added, "but I still don't even know who I'm gonna vote for yet."
"Good thing I'm not voting," Larsen said.
Ultimately, they collectively agreed that their options have gone down from three to two.
Who will win: three votes for Rowan Morris
Who should win: two votes for Rowan Morris, one vote for Milan Regmi