Golden Bears
Sports
Photostory: Golden Bears hockey wins first playoffs series against UBC
After losing their first, the Bears won their next two games in the playoffs series.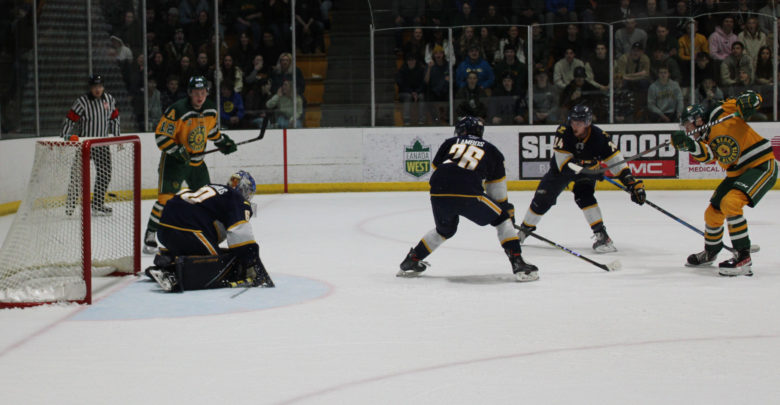 The Golden Bears hockey team won their first CanadaWest playoff series of the 2022-23 season against the University of British Columbia (UBC) Thunderbirds. After taking a bye in the first week of playoffs, the Bears and Thunderbirds faced off at Clare Drake for a three-game series.
The first game on Friday, February 24, saw UBC win 3-4. The next game on Saturday, February 25, had the Bears win 4-3, including two goals from Bears captain Matt Fonteyne. In the last game of the series, on Sunday, February 26, the Bears won once more, with a final score of 6-3, with Bears Adam Hall scoring twice. Having won two of their three games in the series, the Bears will continue on in the playoffs with another three-game series against the University of Calgary, beginning March 3.
---
Every year, The Gateway publishes hundreds of articles like the one you just read that are free for everyone to access. But The Gateway needs your support to continue publishing its award-winning journalism. Please consider donating today, even a small amount can help the University of Alberta's only newspaper continue serving the campus community. Thank you.