News
Students' Union
Notes from Council: UASU addresses candidate harassment in 2023 elections
"The Students' Union needs to uphold the principles of making this an inclusive space," says UASU president.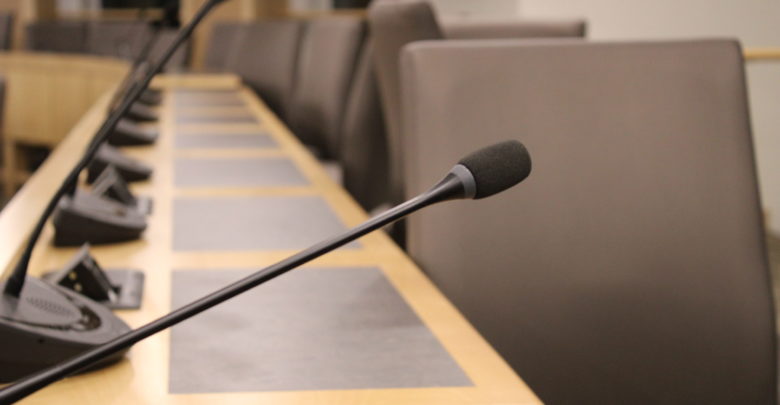 "Notes from Council" is The Gateway's ongoing series of recaps of noteworthy items from Students' Council meetings.
---
At the Students' Council meeting on March 7, council discussed the 2023 Students' Union elections, as well as how many seats on council each faculty will hold in the next academic year.
Candidates faced harassment in the 2023 Students' Union elections
During question period, members of council were asked by open studies councillor, Aaryan Shetty, about the steps they will take to address the targeted harassment towards candidates in this year's Students' Union elections — specifically towards Haruun Ali, a presidential candidate, and Rowan Morris, a vice-president (academic) candidate.
Vice-president (student life) Joannie Fogue, responded that council was aware of these occurrences, and that she had talked to Ali to connect him with resources to ensure he felt safe in his home in residence, as that area lay within her role. 
"The approach I like to take … is making sure that any action that we're taking is coming directly from the wishes of those who've been harmed," Fogue said. "Anything it is that [Ali] wanted, I will make sure to stand with him and push for that." 
Shetty asked if council was doing anything to remove barriers for people from underrepresented and marginalized groups when running for council.
Fogue responded that campaigns like Stride Campaign School were piloted in an effort to encourage people in gender minorities in applying for Students' Union positions, and that there is support for incoming councillors once they join.
She said that this work has to go beyond just increasing awareness about the positions available.
"Are they aware that if they come here, we will be able to support them, myself included as a female-identifying person in leadership?" Fogue asked. "But I also think we need to think about our roles and the identities that we hold, and how that may be a barrier for others who come into this space and how we use our privilege to empower others."
President Abner Monteiro said that "as a governing body, the Students' Union needs to uphold the principles of making this an inclusive space."
"The people who are supposed to be doing the work don't even feel comfortable coming into this space, because they're being targeted, because they're being harassed … I think we have a tendency to ask 'why are there not people here?' instead of taking accountability for the way we act in this space."
Monteiro added that the reason he decided to join governance was because someone else had encouraged him to, and said that their experience in council was great. He said that if gender minorities currently on council are saying they're having negative experiences, others won't want to run.
"That is part of the problem. What are we doing to ensure that everyone is having a great experience while they're in this space, so that they can go out and say, 'it's a great space to be in?'" Monteiro asked.
"People have come forward and expressed their discomfort at being in this space … but I just want to stress the fact that this is not a matter of one solution."
Council Speaker Christian Zukowski, said that he hadn't received any formal complaints over the treatment of gender minorities in council, but the discussion reflected "broader issues of culture and structure."
Council continues discussion on the reduction of seats
On March 7, council approved the second reading of Bill 3: Council Size, which will bring changes to how many seats each faculty will have on council, and how that will be calculated.
Prior to the proposed change, faculties have been given council seats based on the range of their enrolment numbers. For example, the faculty of arts currently has 6,735 enrolled students, making it a part of the 6,500-7,499 range, and therefore holding seven seats on council.
The bill proposes a new formula for calculating council seats — dividing faculty enrolment by the total undergraduate enrolment, multiplying that number by 10, then rounding up to the nearest whole number.
In accordance with that formula, the 2022-23 council would have had 19 seats overall. Right now, council can have up to 35 councillors, but currently only 22 seats are filled.
Discussion of this change raised concerns over the possibility of a decrease in diversity on council.
"There is obviously going to be a limitation to diversity when you remove seats," said Monteiro. He went on to say that a lot of the changes that occur happen in committees and just come to council for approval, and by creating more opportunities in committees, the Students' Union can increase diversity.
"We will be able to give governance more ability to provide support to those committees, to have those voices at the tables, and those voices will be filled by the students' council," Monteiro said.
"I don't think there's ever going to be a perfect situation where we can address that we want to see a smaller council size and ensure we see more diversity."
---
Every year, The Gateway publishes hundreds of articles like the one you just read that are free for everyone to access. But The Gateway needs your support to continue publishing its award-winning journalism. Please consider donating today, even a small amount can help the University of Alberta's only newspaper continue serving the campus community. Thank you.