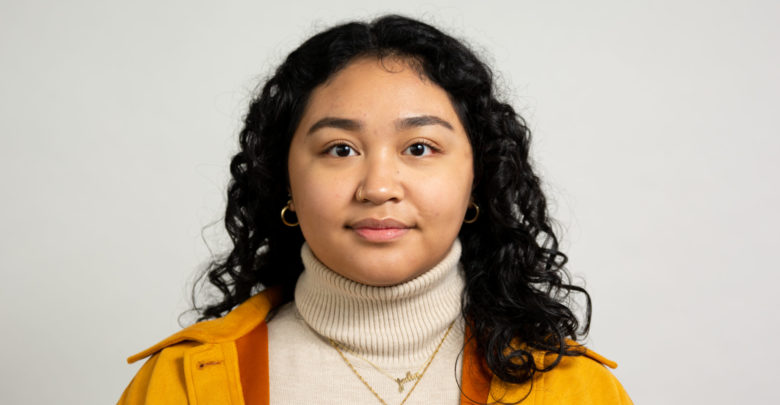 Each year, The Gateway publishes an evaluation of the Students' Union Executive and the Board of Governors representative. It's impossible to discuss every aspect of their tenures, so these reports are largely based on the major components of the platform each executive campaigned on, and the most significant responsibilities of their respective positions.
And if you're short for time, check out our TLDR for a bite-sized breakdown.
---
Julia Villoso: B-
The University of Alberta Students' Union (UASU)'s vice-president (operations and finance) (VPOF) is tasked with managing the Students' Union Building (SUB), and UASU businesses like Dewey's, RATT, and The Daily Grind. They oversee the UASU's $13 million dollar operating budget. They also manage Dedicated Fee Units (DFU) and the Sustainability and Capital Fund (SCF).
In her term, Villoso focused on revitalizing student life, where she gave Dewey's a rebrand, and helped organize and fundraise for events like Break the Record (BTR) and the residential school memorial. She also helped secure funding for the period equity initiative and got a temporary office space for the International Students Association (ISA).
Improving transparency in the Student Unions' finances
In the fall 2023 semester, the UASU hosted Break the Record (BTR), which was a large-scale dodgeball game hoped to revitalize student life on campus. I asked Villoso how she would respond to concerns from students, who criticized the UASU for the $145,000 cost of BTR.
She said that although the UASU did succeed in revitalizing student life through BTR, they are using this as a way to increase transparency of UASU finances.
According to Villoso, this work has been largely neglected for the last several years. Villoso hopes that presentations on their finances will help educate councillors on finance committee on how money is used in the UASU.
While it's good that Villoso is promoting transparency within finance committee and the UASU, it says a lot about the UASU's financial transparency that councillors aren't aware of where this money is going. I would have liked to see more work done to show students how our money is spent, since we're the major source of UASU funds. For example, being more upfront with students with the costs of events or services, so students know what their fees are used for.
Sustainability and Capital Fund: A good idea, that isn't doing students any good
The Sustainability and Capital Fund (SCF) Green Fund is a grant offered to student groups that provides the financial support to complete projects that will promote sustainability on campus. In her platform, Villoso mentioned wanting to increase outreach so that the fund had more applicants.
Unfortunately, with her term almost over, the SCF has failed to really take off. No student group has been awarded a grant yet. In our interview, I asked Villoso what struggles she's faced in getting the SCF organized during her term.
Primarily, the SCF committee hasn't been able to meet as regularly as they should, she said. Even though the committee has only met a couple times, Villoso said she is still working on increasing student engagement.
Is this really necessary when the committee isn't meeting in the first place? If students are applying, but there's no end in sight for when their applications will be reviewed or their money granted, what's the point?
The lack of groundwork isn't just insulting to applicants, but students at large as well. As a part of our student fees, students pay a Dedicated Fee Unit (DFU) of $26.55 each semester towards the SCF. This is a lot of money to put towards something that isn't actively going towards it's intended purpose: supporting student iniatitives.
At this point, Villoso wants to leave the committee better than she received it, she said.
I guess that's all she can really hope for, since it doesn't seem like the SCF will be going towards anything before the end of her term.
Dewey's takes priority in the revitalization of UASU and SUB businesses
A big part of Villoso's campaign and platform was revitalizing UASU businesses, which she hoped would spur more revenue for the UASU and improve student life. One such goal was revitalizing Dewey's, which Villoso said involved changing the menu to reflect a specific identity. To Villoso, the Dewey's identity meant making menu items more affordable for students, or renaming them to be centered around the student experience.
However, Villoso said she hopes to expand Dewey's to the wider Edmonton community through delivery services like UberEats.
"The more that we bring in non-student revenue, the less reliance we have on student fees," she said.
Unfortunately, this is more than likely a fool's errand. It's unlikely that anyone would want to order Dewey's on UberEats, especially when there are so many local, and quite frankly better, restaurants nearby. Instead, Villoso should have focused her efforts on the SUB food court.
In her campaign, Villoso promised to bring a "fresh start to SUB," letting students help decide the future of the building. According to her platform, many tenant contracts were up for renewal this year, and students would have a say in what businesses would be in the food court. Despite this, there hasn't been any changes made.
In her platform, Villoso said that it's the UASU's responsibility to make sure that businesses that come into SUB are successful. Sadly, this might only be true if you're Dewey's.
Expanding the VPOF portfolio for truth and reconciliation on campus
In our interview, Villoso said that she had the most space in her platform dedicated to truth and reconciliation out of all the candidates. This is impossible to tangibly verify, but it's absolutely true that Villoso is dedicated to supporting Indigenous people on campus.
Each executive has to pick one Aboriginal Relations and Reconciliation Committee (ARRC) recommendation which they will complete during their term, Villoso said. She decided to take on two: translating the names of rooms in SUB into Cree and incorporating more Indigenous art into SUB. In addition, Villoso organized the residential school memorial with Joannie Fogue, vice-president (student life).
Out of all the things Villoso accomplished during her term, the residential school memorial is arguably the one she should be most proud of. Villoso said that it was one of the largest events the UASU held this year, and was organized in collaboration with the Indigenous Students Union (ISU). She said that for a week leading up to the memorial, SUBMart sold orange shirts and drinks to raise funds for the Indian Residential School Survivors Society.
While many of her projects are still underway, Villoso was able to start off strong in her advocacy for reconciliation. If Villoso is able to achieve the other two goals she set for herself, this will be a major win for the UASU. Since she actually took on more than she had to, it's impressive how much Villoso has been able to achieve.
While event planning is not a major aspect of the VPOF portfolio, the residential school memorial is arguably what Villoso should be the most proud of.
With not much time left in her term, Villoso still has a lot left to complete. She made great strides in reconciliation on campus, but failed in other sections of her platform.
TLDR: In organizing the residential school memorial, Villoso made big strides in reconciliation for the UASU and the U of A campus. But, she was unable to focus her efforts on completing platform goals that would benefit students in the long-run, like bringing in new tenants in the SUB food court. The large price tag of Break the Record was also a stain on Villoso's portfolio, even if it kickstarted efforts to be more financially transparent.
---
Note: While the business unit is entirely separate from the editorial team, The Gateway applied for the Sustainability and Capital Fund. The author was not involved in the application process. The Gateway acknowledges that this may be a perceived conflict of interest.
---
A-range: This person has fulfilled the promises they campaigned on and more, has created tangible change during their tenure, and has shown a commitment to improving the lives of students. Their GPA is top tier.
B-range: This person has done their job consistently well, but has not made any remarkable changes, or has fallen short on important goals they set out in their platforms. They're doing fine, but it's nothing to phone home about.
C-range: This person has done their job sufficiently, but has failed to make significant progress in the areas most relevant to their portfolio, or has essentially abandoned a major part of their platform. They're still passing with a safe buffer though, and Cs get degrees!
D-range: This person has done a very lacklustre job, and has not sufficiently fulfilled their campaign promises or the responsibilities of their position.
F-range: This person has not done their job, has not represented students, and has not fulfilled their campaign promises whatsoever.