Institutional
News
BREAKING: Alberta government to require "free speech reporting" from post-secondary institutions
"I will continue to explore greater steps we can take to strengthen free speech on campus," the minister of advanced education says.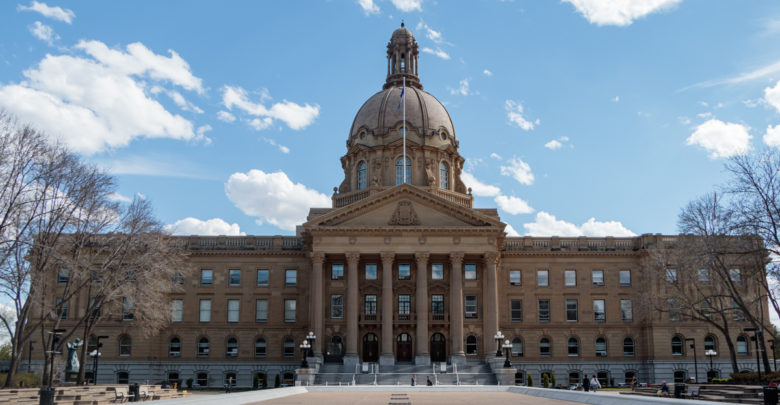 In a press release sent out by the Government of Alberta on February 3, it was announced that post-secondary institutions will be required to provide annual "free speech reporting" to Minister of Advanced Education Demetrios Nicolaides.
"Free speech reporting" includes giving annual updates on what efforts have been made toward protecting free speech on campuses.
"It is abundantly clear that more needs to be done to ensure our institutions are adequately protecting free speech," Nicolaides wrote.
"Alberta's post-secondary institutions should be bastions of free speech and academic freedom that promote critical thinking. I will continue to explore greater steps we can take to strengthen free speech on campus."
This announcement is an addition to the University of Chicago Statement on Principles of Free Expression — also known as the 'Chicago Principles' — which were adopted by the Government of Alberta in 2019.
This led to all 26 publicly funded post-secondary institutions in Alberta — excluding Burman University and the institution's religious values — to endorse or develop an institutional policy that aligns with the Chicago Principles.
The new requirement for post-secondary institutions came out in light of a recent protest at the University of Lethbridge (U of L).
A professor at U of L invited Frances Widdowson, former tenured professor at Mount Royal University (MRU), to speak on mob mentality and "woke ideas" that threaten academic freedom.
Widdowson has faced controversies in the past. In 2020, after saying that the Black Lives Matter movement "destroyed MRU" and that she "doesn't recognize the institution anymore," a petition calling on the MRU to fire Widdowson gained 2,200 signatures.
She also received backlash after commenting on residential schools, saying that they gave Indigenous children an education that "normally they wouldn't have received."
It was confirmed that Widdowson was fired from MRU in 2021, after facing allegations of workplace harassment and intimidation.
After two petitions received 2,500 signatures in opposition of Widdowson's scheduled guest lecture, the university released a statement and canceled the lecture.
On February 1, Widdowson arrived at U of L — despite the lecture having been canceled — and was met by approximately 700 protesters.
Mike Mahon, U of L president and vice-chancellor, released a statement following the protest.
"Earlier tonight, over 700 students, staff, faculty and community supporters engaged in a protest of a controversial speaker, and another large group attended a lecture on the importance of truth before reconciliation."
"Tonight's events were a coming together of our community to show support for each other and a reflection of the values of the University of Lethbridge."
In response to U of L cancelling Widdowson's lecture, Nicolaides announced on January 31 that measures will be taken to "strengthen free speech" on post-secondary campuses.
In a statement provided to CBC, Nicolaides said that post-secondary institutions are responsible for protecting free speech on campuses, even if an opinion is controversial.
"I understand past comments made by [Widdowson] are controversial, but I believe it is important for our universities and colleges to foster a strong culture of free speech and diverse viewpoints, even when those viewpoints are deemed controversial, or even offensive, barring speech intended to incite hatred or violence of course."