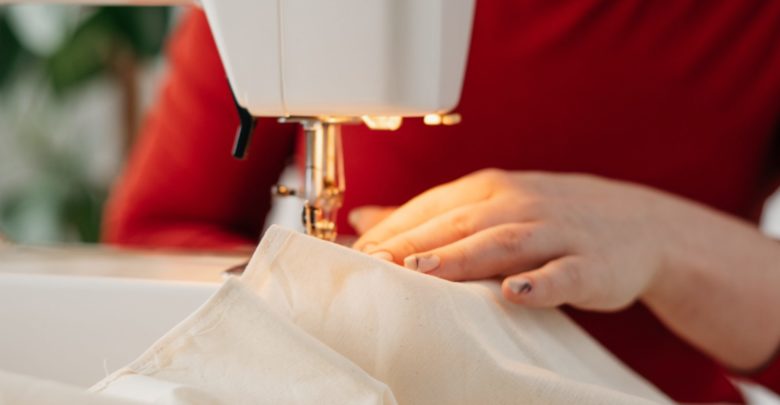 New research suggests that there is a need for more people to consider repairing clothing, rather than tossing or donating clothes.
In an online survey of 512 North American consumers, the research found that there is a gender gap in repair practice between men and women. Women were more likely to make their own fixes to their clothing, with self-repair increasing with age for women but not for men. Paid repair through professionals is the type of repair with the lowest engagement, however, men were more likely to pay for repair.
Rachel McQueen, a U of A human ecology professor and one of the authors of the study, said that the excessive production of clothing in the fast fashion industry wastes energy and causes chemical pollution.
Problems that come with fast fashion can be severe, according to McQueen. These are problems such as polluting waterways through dyeing fabrics and having excessive amounts of physical material waste.
"Because clothing is so cheap, and because we don't value our clothing as much as we would have in the past, we have a lot of textile waste," McQueen said.
She explained that in order to end this "wear-and-tear" cycle, we must embrace the "mending-not-ending" trend.
Part of being a responsible consumer is ensuring that you genuinely like an item, McQueen said. Consumers should ensure that the quality isn't poor, so they can wear the product for an extended period of time, and it won't end up wasted.
Alternative shopping styles can make a difference. McQueen recommends buying second-hand products from thrift stores. Buying clothing second-hand is "great" for students because of the cheap prices for the amount of clothing.
"It's super great for students, because … with thrifting, the prices are super reasonable."
McQueen said Edmonton is "lucky" to have the textile recycling business Blenderz. In addition to selling second-hand clothing, the company holds classes that teach helpful crafting tips, such as how to make use of old clothing. Blenderz also sells boxes of second-hand clothes, and holds a monthly repair event.
McQueen added that a responsible consumer should be mindful of charities they're donating to. With certain charities, "your clothes can just end up in a landfill, or just waste in another country."
McQueen runs the McQueen Textile Research Group, a U of A research centre that seeks to advance understanding of how textiles perform when being used. The group has organized a clothing repair cafe, where new menders can learn to properly repair clothes.
"It's a really neat way to start thinking about how we can connect with our clothing. Through taking the time to repair our clothes, we sort of value it more. It's like it has a story now."