Arts & Culture
Campus & City
Cultural Affairs
Protesting through poetry: Bänoo Zan, U of A's 2022-23 Writer-in-Residence
"Writing should address the urgent issues of political and social importance around the world," Zan says.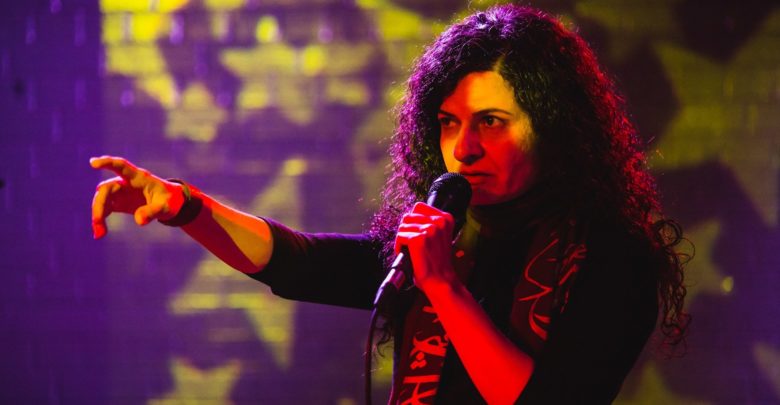 The art of poetry can be used to express even the most complicated thought, making it a profound and compelling form of media. The list of poems ever written is infinite, and a poet will sometimes find themselves in a creative rut, trying to formulate words in a way that has never been done before.
Bänoo Zan's approach to poetry weaves in creativity with advocacy, setting her poetry apart by bringing awareness to political issues in Iran.
The 2022-23 Writer-in-Residence at the University of Alberta brings an impressive academic and professional background to the table. Zan earned a Bachelor of Arts from Shiraz University in Iran, her major being in English. Shortly afterwards, she earned a masters degree in English from Allameh Tabataba'i University in Iran.
Zan's education allowed her to begin her teaching career at 20 years old, and she taught English at different schools and universities in Iran. She continued her journey as a teacher even after moving to Toronto in 2010, teaching English as a Second Language.
Zan may have been a teacher for a good portion of her life, but she's been a poet ever since she was a child.
According to Zan, poetry is the overarching genre of literature in Iran, which allowed her to consume a lot of poetry as a child. She wrote her first poem at the age of 10 — a creative awakening prompted by an unfortunate incident.
"My dad had bought us three little chickens as pets," she recalled. "One morning we woke up, and apparently it was very cold, and they were all dead."
"I told my sisters, let's write a poem about it … of course, the only person who ended up writing the poem was me," she said. "And that was the beginning of my writing."
During Zan's first two years of living in Toronto, she pushed herself out of her comfort zone and attended as many literary events as she could, and found that they often lacked a diverse representation of voices.
"On the streets of Toronto, when you stand on a street corner, in 10 minutes people from 50 different races, backgrounds, sexual orientations, lifestyles, and religions will pass you by. There's a beautiful diversity on the streets that is not replicated in any literary event," Zan described.
This realization inspired Zan to create Shab-e She'r: an open-mic series open to everyone, the core values being diversity and freedom of expression.
"People who have attended and have known about it for a while have said that it's the world's most diverse open-mic series," she said. "We went out of our way to really represent Toronto and its diversity."
Zan has had over 250 poems published, along with three books: Letters to My Father, Songs of Exile, and Song of Phoneix: Life and Works of Sylvia Path.
For Zan, writing should address political issues and perspectives, and currently she's been using her poetry to advocate for those affected by current events in Iran.
"There are mass protests in Iran against the Islamic Republic, and against the mandatory compulsory hijab," Zan explained. "They have created, sort of, a morality police that arrests women, beats women, and puts them in jail."
"Writing should address the urgent issues of political and social importance around the world. It should make us aware of what is happening outside of our limited lives."
As the current Writer-in-Residence, Zan not only spends her time writing, but also interacting with the community.
She began The Writing Circle, a weekly drop-in session for writers to gather together and work on their projects. Zan has also brought Shab-e She'r to the U of A, which is open to poets that write in any language.