Arts & Culture
Campus & City
Cultural Affairs
Nation & World
U of A's TDoR events honours local and international transgender and gender diverse communities
A virtual affirmation wall projected in SUB reminded members of the trans, non-binary and gender diverse community that they "deserve love and sweetness."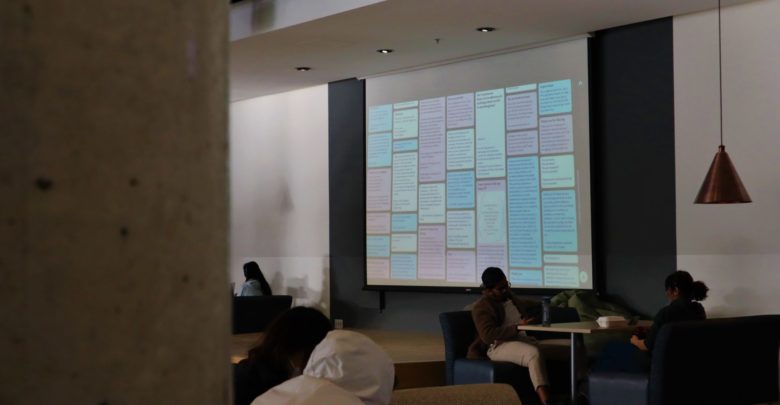 Trigger warning: This article discusses topics related to violence against transgender and gender diverse people. Resources for both 2SLGBTQIA+ people and allies are provided at the end of the article.
---
This year's Transgender (Trans) Day of Remembrance (TDoR) events at the University of Alberta included The Landing's virtual affirmation wall on November 18 and 21, and RARICANow's celebration of trans legacy on November 20.
The Landing's virtual affirmation wall was projected on SUBStage on both days. RARICANow's event was in partnership with the Pride Centre of Edmonton, and U of A Institute for Sexual Minority Studies and Services (ISMSS).
TDoR (November 20) honours the lives lost to transphobic violence and their legacies. This comes after Transgender Awareness Week (November 13-19), which advocates for trans visibility, education about trans identities, and strong allyship and support for 2SLGBTQIA+ people.
Last year, a vigil on Main Quad during TDoR was primarily organized by Rowan Morris, a current undergraduate student and former education councillor on Students' Council. The tradition of holding a TDoR vigil started in 1999 in San Francisco's Castro District and Boston. Trans advocate Gwendolyn Ann Smith started the tradition to honour Rita Hester, a trans woman who was murdered a year prior, and the many other trans people who unfortunately had the same fate.
In 2015, The Landing, the ISMSS, Feminists at the U of A, and OUTreach co-organized a week-long art installation south of the University Commons leading up to November 20.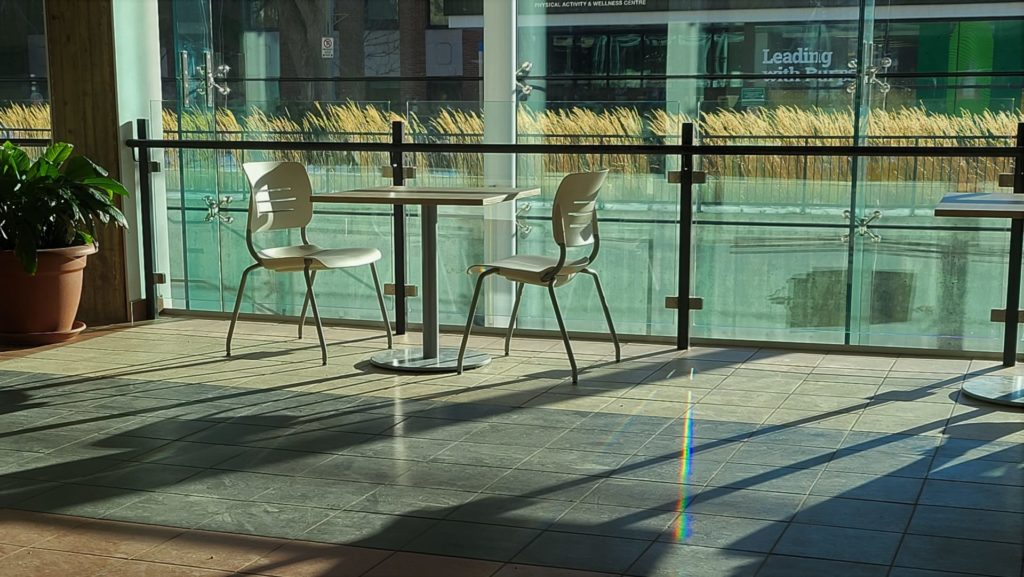 RARICANow TDoR event remembers pillars of Edmonton's trans community
RARICANow, a non-profit organization that advocates for 2SLGBTQIA+ refugees in Canada, hosted a celebration of trans legacy on November 20 to commemorate TDoR. The event was held at the Noble Building on 109 St. and included dance, food and drinks, performances, music, art, board games, and speeches.
A big part of RARICANow's TDoR event was the name reading, which is a way to remember the trans people who passed away this year. Two of the many people remembered were Queen Kash Bae and Dr. Michael Marshall.
Bae, a Black trans woman, was a founding member and executive director of RARICANow. According to a GoFundMe page dedicated to Bae, she was remembered as someone who "lit up the room with her presence" and was "passionate about the well-being of anyone with a soft spot for marginalized persons." There is a GoFundMe page meant to continue Bae's plans to create 2SLGBTQIA+ refugee and newcomer housing, fund a scholarship in her name, and assist her family after her passing.
Dr. Marshall, a Black trans man, was an Edmonton psychiatrist specializing in transgender health. According to an Edmonton Journal article, his medical expertise, "leadership, and lived experience are irreplaceable." In addition to his work on gender-affirming care in Alberta, he was a founder of the LGBTQ+ Wellness Centre, and a speaker at U of A's Sexuality & Gender Advocacy (SGA)'s annual Inclusive Health Conference.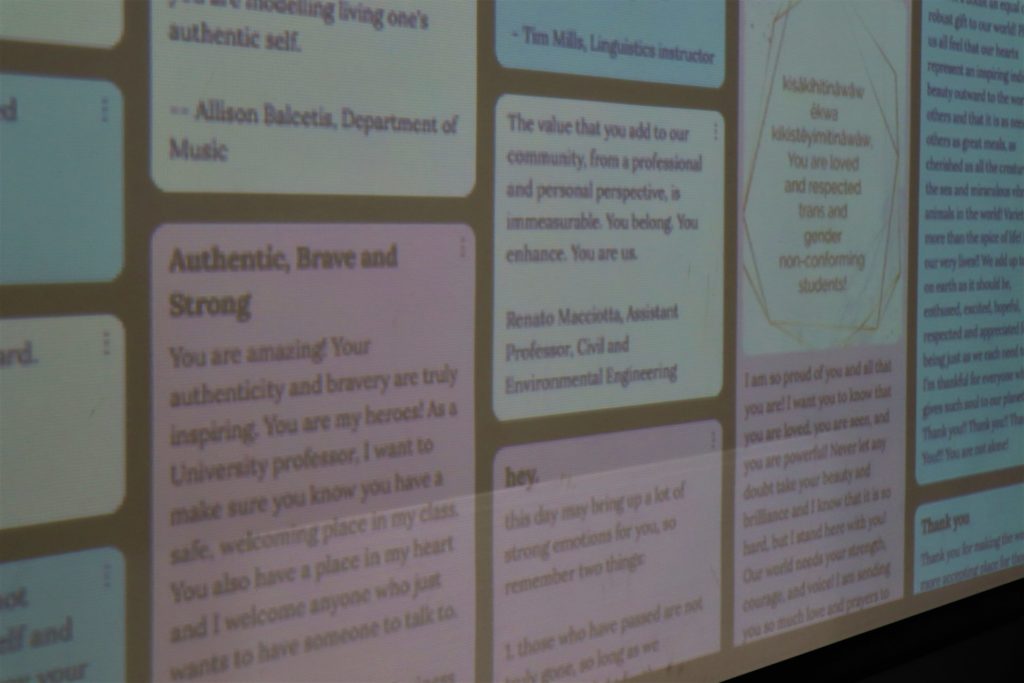 SUBStage virtual affirmation wall shows solidarity for U of A's trans, non-binary, and gender diverse communities
The Landing continues their annual virtual words of affirmation wall on November 18 and 21, which was projected on SUBStage and on their Discord server. The virtual words of affirmation wall hosted on Padlet started in 2020 to account for the pandemic. Before this, The Landing had a wall display of hand prints at SUB featuring the colours of the trans flag (blue, white, pink) to mark TDoR on campus.
This year's Padlet page features information about TDoR, profiles of members of the trans and nonbinary community who passed away this year, and links to support and donate to 2SLGBTQIA+ organizations. The Landing's Facebook post about TDoR also highlighted the intersectionality of trans identities, including how racialized trans women "face disproportionate amounts of violence due to the combination of ongoing sexism, racism, and transphobia."
The words of affirmation were submitted by various members of the U of A community. Some were from associate professors and sessional instructors, who wrote that they are making efforts to create a safe environment for 2SLGBTQIA+ people in their classrooms and around campus.
Other messages of love remind members of the trans, non-binary and gender diverse community that they "deserve love and sweetness and gentleness and softness."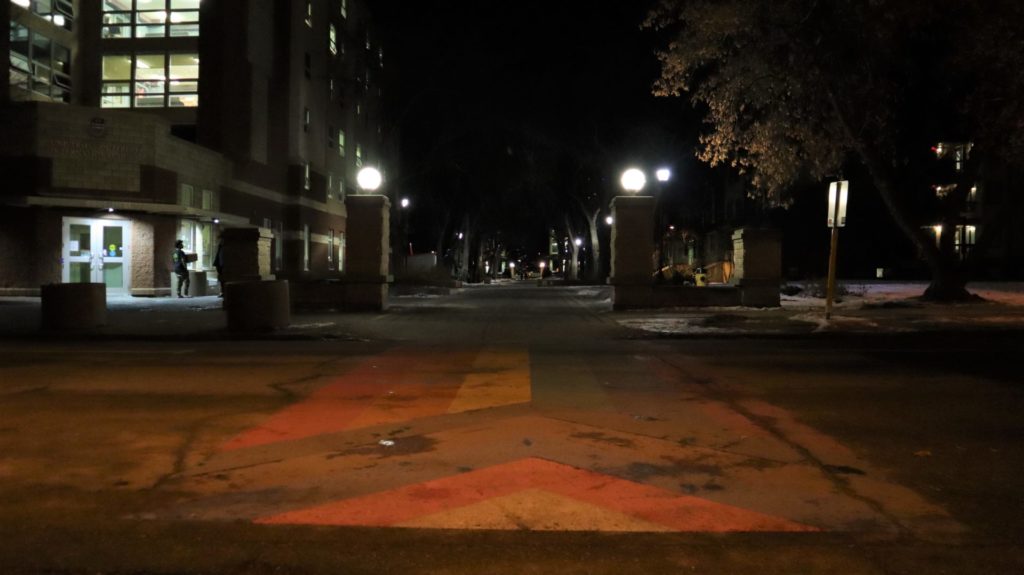 The importance of TDoR for trans, non-binary, and gender diverse communities
Observing TDoR and Transgender Awareness Week is important, especially in today's society where anti-2SLGBTQIA+ hate and violence is all too familiar. According to the Canadian Mental Health Association, 40 per cent of the 2SLGBTQIA+ community have experienced discrimination.
This year's TDoR events coincided with the tragic Club Q shooting in Colorado Springs on Saturday November 19. Club Q, an 2SLGBTQIA+ nightclub, posted their weekend lineup, which featured a punk and alternative show and a dance party Saturday night. They also featured a drag brunch and drag show the morning after to commemorate TDoR.
This, along with a similar shooting in the Orlando Pulse nightclub on June 12, 2016, comes with an increase in anti-2SLGBTQIA+ hate and "senseless gun violence." The Human Rights Campaign, a major 2SLGBTQIA+ civil rights organization, has officially recorded "at least 300 violent deaths of trans and gender non-conforming people" since it began tracking 10 years ago.
Although TDoR focuses on remembering the ones who passed away, it also promotes continuous solidarity for transgender people who are alive. After Morris, a candidate for last year's UASU vice-president (student life) race, was met with transphobia during their campaign, the Elections Office and fellow candidates released statements in support of Morris.
Despite the impact of TDoR and Transgender Awareness Week, there is still a lot of work to do. We must remember to stay vigilant against transphobia all year round by educating ourselves and standing up for our trans, non-binary and gender diverse peers.
---
The Landing has compiled a list of local resources for 2SLGBTQIA+ folks. 2-1-1 Alberta has also compiled a comprehensive list of resources for the Edmonton region.
Some allyship resources to get started with include Schuyler Bailar and the Trevor Project's allyship guides.