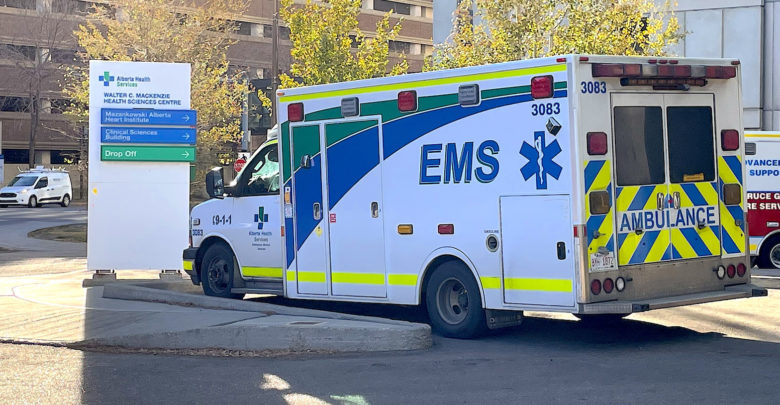 Healthcare costs and workloads are increasing as a result of overcrowded emergency rooms, according to a University of Alberta research study.
This research has come out amidst discussions about the future of Alberta's health-care system. Danielle Smith, premier of Alberta, mentioned that "it's going to be a bit bumpy for the next 90 days" as the government restructures Alberta Health Services, in an effort to address the overburdened system.
Study has found "a vicious cycle of overutilization in the health-care system"
Mohamad Soltani, an assistant professor at the Alberta School of Business, led this research study that explored overcrowding in the health-care system and its impacts.
The study followed patients within 30 days after being discharged from an in-patient unit or emergency department, and the care that they received during that time. It was discovered that emergency physicians with a high workload order more tests for patients who don't necessarily need them, causing more follow-up care.
It has also been found that overcrowding in emergency departments is due to family physicians sending their patients to emergency departments unnecessarily.
"If family physicians don't have [an] appointment time available or they need to get a test done fast,
they will send their patients to the emergency department," Soltani said in a press release.
Soltani said that as a result, this has led to the creation of a "vicious cycle of overutilization in the health-care system."
Health decisions should be made with impacts on the health-care system in mind, study says
When asked where this research is relevant to, Soltani explained that overcrowding is an issue all over North America and it "is not limited to Edmonton or Canada."
According to Soltani, the overburdened system has led to a higher workload for emergency physicians, which has caused a five per cent increase in the number of clinical visits patients have after they leave the emergency room.
Soltani said that patients need to remember that the emergency department isn't always the best option. "Next time that you as a patient are making the decision to go to the emergency department, just give it a second thought, consider whether that's the best place for you to get service."
If possible, Soltani said that patients should wait a few days to see a family physician or go to an urgent care centre.
"That's going to be better both for [your] health as well as the health-care system."
The message that this research is trying to convey, is that emergency departments are part of a larger system, Soltani said. "When we are making decisions for these entities, we should take into account the impact that they are going to have on the whole health-care system."
Soltani hopes that this study and its results will "help policy-makers and decision-makers in the health-care setting to have a better [understanding] of the health-care system."