Golden Bears
Sports
Golden Bears Volleyball lose one, win one in season-opening weekend
The Bears open up the regular season with a 1-1 record.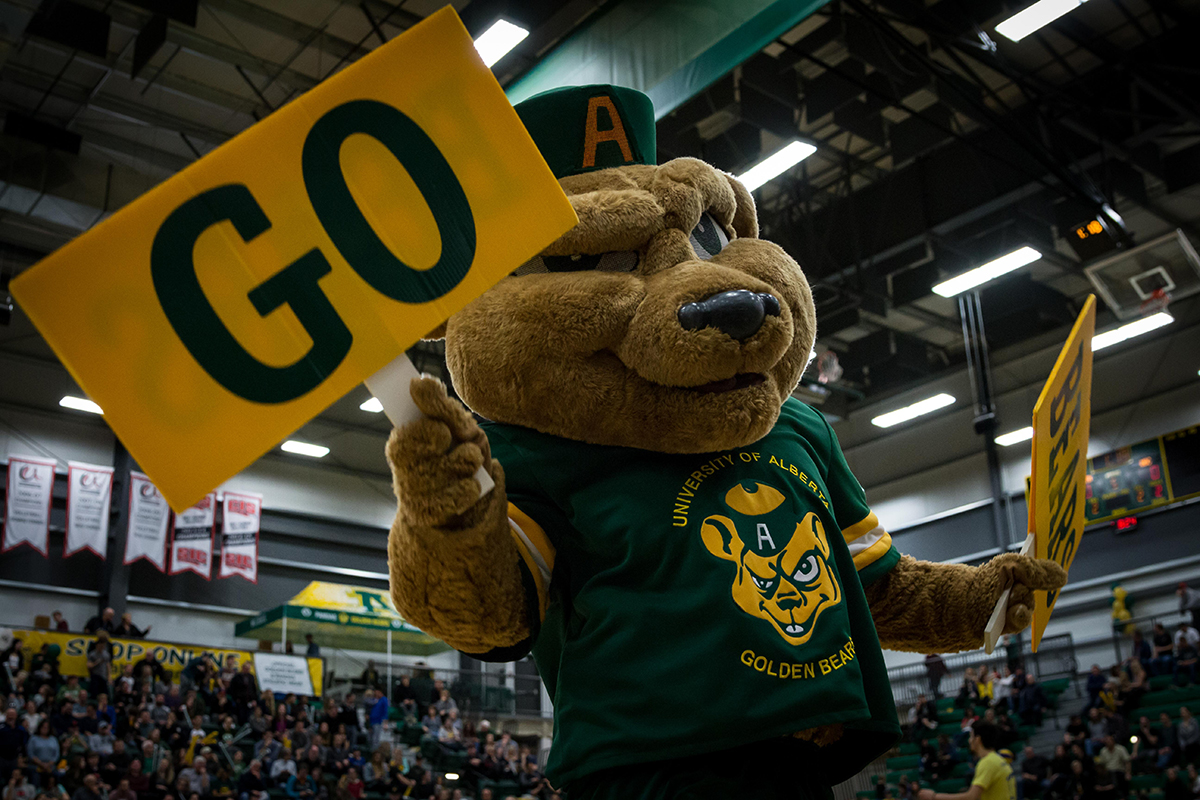 The Golden Bears volleyball team took on the University of Saskatchewan Huskies in their regular season opening weekend. The Canada West season began less than a month after the Bears went undefeated in Calgary's Dino Cup. After losing their first game to the Huskies 0-3, the Bears came back to win the second game 3-0.
On October 21, the Huskies took all three sets of the game, despite the Bears staying close in points during each. Saskatchewan's Levi Olson took the first point of the night, off a block against the Bears. The Huskies went on to win the first set with a three-point lead.
Olson took the kill for the first point of the second set as well, before the Bears got their first point on a Saskatchewan out-of-bounds hit. Despite starting behind, the Bears managed to stay close to the Huskies for much of the set, including a Isaac Heslinga kill to tie at three. The Bears received a free ball off Heslinga's serve, for Cam Kern to tip over, for a three-point lead. Bear Enis Besirevic completed a block to tie the teams at 23 points, where the Huskies would go on to win the set.
The second set eventually came to a close with the Bears behind by two, as Saskatchewan won by an Alberta hit falling out of bounds. The Huskies ended the third set undefeated after finishing with a five-point lead.
The Bears returned the following day and took all three sets from the Huskies. The first set started with a Saskatchewan point and went on to see four service errors in a row. The set ended with an ace from Bears Kern.
The ace kickstarted the Bears and allowed Braedon Friesen to stuff the ball back on Saskatchewan for the 13th point, score a handful of kills, and an ace. Friesen served until the Bears reached 21 points to the Huskies 15. Billy Johnstone ended the set, tipping the ball over the net, giving the Bears an eight-point lead by the end of the first.
The second set had Canham taking several kills, before ending with Grayden Wiebe's block to win the set with a five-point lead. The third and final set saw the Bears take seven points before the Huskies could get their first in. The Huskies drew near to the Bears score by the end, but the Bears managed to stay ahead for the whole set.