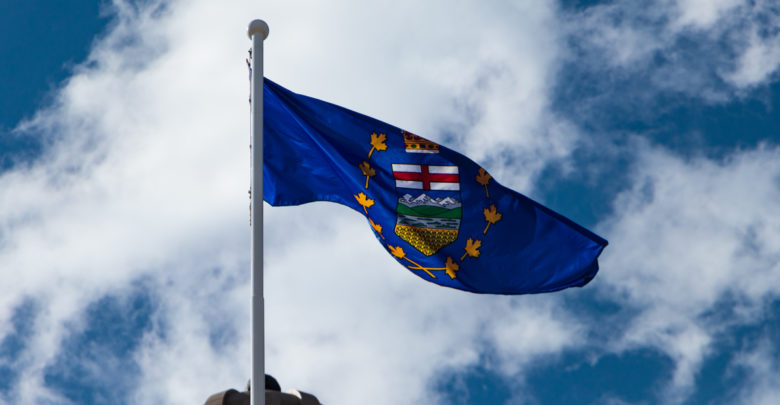 Much like a catfishing scheme, the provincial government has created a fictional online persona to lure other Canadians to move to Alberta.
The Alberta is Calling campaign was launched this fall, seducing unsuspecting Torontonians to relocate to wildrose county.
The word seduce is selected intentionally here. The UCP is catfishing non-Albertans into a false belief that Alberta is what they're looking for. Similar to a dating profile, the campaign has obligatory mountain hiking photos and a punchy bio. When in reality, what it says about itself online is not the whole truth.
During a press conference, Kenney said he sees Alberta as a prime candidate for skilled and educated people. It's a great place to live, due to its lower taxes, exciting lifestyle, and high employment demand in many sectors. All very alluring for young workers who are looking to have more money in their pocket to spend on exciting festivals, restaurants, and events. However, the Alberta you meet in person is nothing like what you matched with online.
As someone who moved to Alberta from Ontario ten years ago, let me reveal what it's actually like living here.
As claimed in the campaign, the average residential rent in Alberta is $1,266. Very desirable when compared to the provincial average of $2,456 in British Columbia and $2,232 in Ontario. Unfortunately, this neglects to account for the high utility bills Albertans pay.
Now, if Alberta still enchants you, let us look at Alberta's rich lifestyle. I will admit that Jasper, Banff, and Lake Louise are phenomenal, and that Willmore Wilderness Park is a slept-on, rugged mountain escape. However, many of the most desirable parks don't fall under the province's jurisdiction.
Additionally, the security of provincial parks is more precarious than advertised.
The reality is that in February 2020, Alberta put forward "Optimizing Alberta Parks," with plans to remove 164 parks from the Alberta Parks system. If passed, there could have been irreversible effects on campgrounds and recreational sites managed by the province. Without provincial oversight, any protections preventing industries from participating in mining, oil and gas development, and commercial forestry, would no longer exist.
Fortunately, after a massive public outcry, Alberta retracted its proposed plan nine months later. But, given our new premier's refusal to work with others, including the federal government, the odds of our government not pulling a similar stunt again remain uncertain.
So maybe you're not the rugged mountaineer wanting to explore Alberta parks, and would rather enjoy the Fringe Festival, as advertised by the Alberta is Calling campaign. Unfortunately, the current provincial government seems to have an aversion to the arts. When compared to the NDP's budget of nearly $30 million for the Alberta Foundation for the Arts, the current budget of $26 million from the UCP is concerning.
This campaign also assumes that you will have the disposable income to enjoy Alberta's lifestyle. As advertised, Alberta has a lower sales tax compared to both Ontario and British Columbia. However, the campaign fails to mention that Alberta's income tax for anyone earning below the $50,000 bracket is higher than both British Columbia and Ontario.
Despite this, I do not want this coming across as some slight to Alberta. I've lived here for ten years and proudly call Edmonton my home. I will wholeheartedly defend Edmonton's food scene, and the diversity of Alberta's landscape. In a similar manner, I want to show non-Albertans just how great this province is and what it can provide. However, I am willing to criticize the aspects that need improvement.
As a student at the University of Alberta, I have crossed paths with many who moved here for their education. Just as commonly, I see many students move back home once they finish their studies. The fact is, Alberta isn't a good fit for many young people. Though it served its purpose and educated them, the province fails to retain the countless students who use their universities. What makes working professionals any different?
There is no shame in falling for the province's promises. But if taken as factual reality, your expectations will be poorly met. Be critical, and look for signs that seem too good to be true.