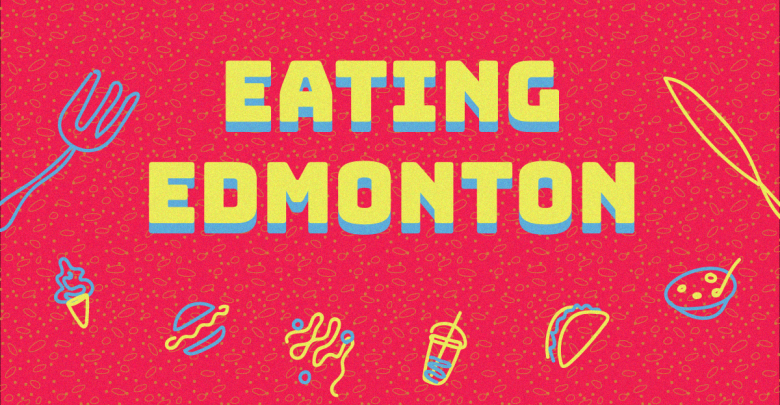 If you were to drop a small radius around the university, there would be no short supply of restaurants, coffee shops, and fast-food chains. However, amongst all the options, there sits a burger spot that needs to have the spotlight. Settling into The Granite Curling Rink, Flat Boy Burgers has quickly become a desired place for those craving a great burger with fresh ingredients.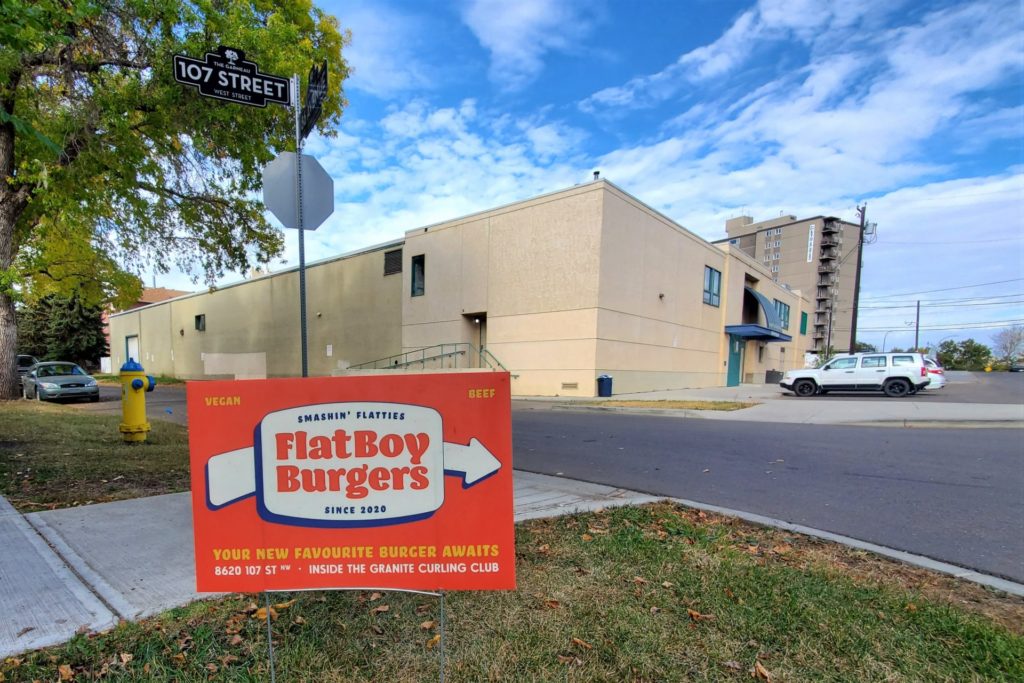 Specializing in California-style smash burgers, Flat Boy Burgers comes in swinging well above its weight. Though the menu is short, the quality of ingredients doesn't hold back its punches, with crunchy lettuce, delicious sauces, and ripe tomatoes, to name a few notable highlights.
For beef patties, your options are single, double, or triple three ounce patties smashed between two fresh buttered, toasted rolls. All variations will come with toppings of American cheese, lettuce, onion, tomato, bread and butter pickle chips, and Flat Sauce.
There is also the "You're Not That Guy Pal, Trust Me" burger, which includes six three ounce patties smashed and the same great toppings between their toasted rolls. However, this massive burger will come with an additional two slices of American Cheese for extra cheesy goodness. An additional bonus for those who like free merch and a challenge, you can receive a free t-shirt if you can finish the burger in six minutes or less.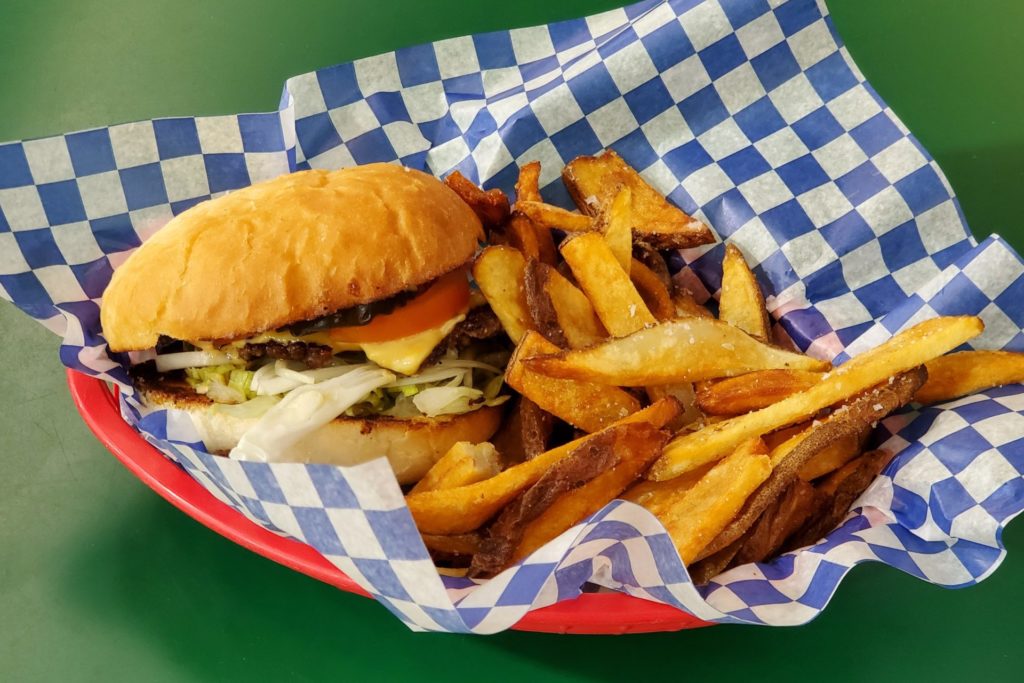 Luckily for anyone with dietary preferences or restrictions, Flat Boy Burgers serve veggie and vegan alternatives to their burgers. Both options come with single or double three ounce Beyond Meat patties and the same great toppings, but with veganized versions of their Flat Sauce, cheese and bun.
Outside the core menu, you can find cold drinks, extra toppings, and a delicious key lime pie for dessert. Additionally, their Flat Fries are worth talking about. An unconventional shape, the Flat Fries are thin and wide to resemble a smash burger. Don't let their slim stature deceive you because these fries can go round for round in the ring with any thick-cut fry. Pair these champs with their Flat Sauce for dipping, and this killer combo will have you looking for a rematch.
Though the food at Flat Boy Burgers will knock you out, the friendly staff will be there to pick you up after you hit the floor. Matching their ingredients, the quality of the staff's passion for serving up a good product and welcoming environment is pleasantly felt. Casual conversations between staff and customers are frequent and warm as Flat Boy Burgers bounces ideas about their recipes, history, and what it's like to run a business like a smash burger joint out of a curling rink.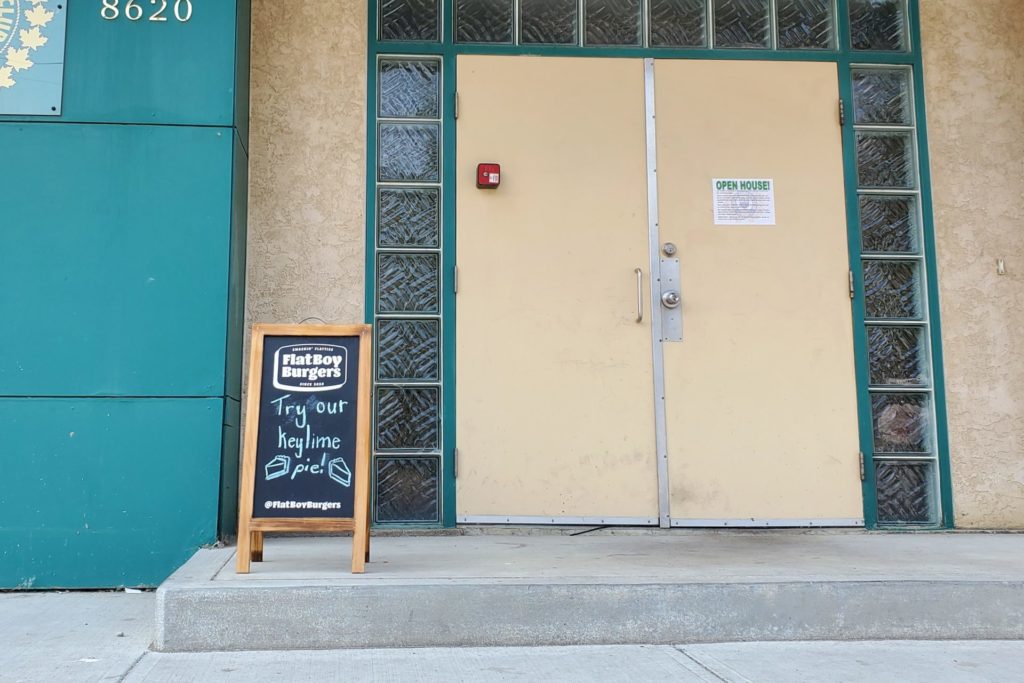 Though Flat Boy Burgers may remain under the radar of many, it won't be long before they find a more permanent and larger space to keep providing excellent service to their growing customer base. While the weather is still nice, take the 20-minute walk east along Saskatchewan Drive to The Granite Curling Club to score an excellent smash burger and fries.