Institutional
News
Q&A: AASUA vice-president on job security, collective agreements, and fair employment week at the U of A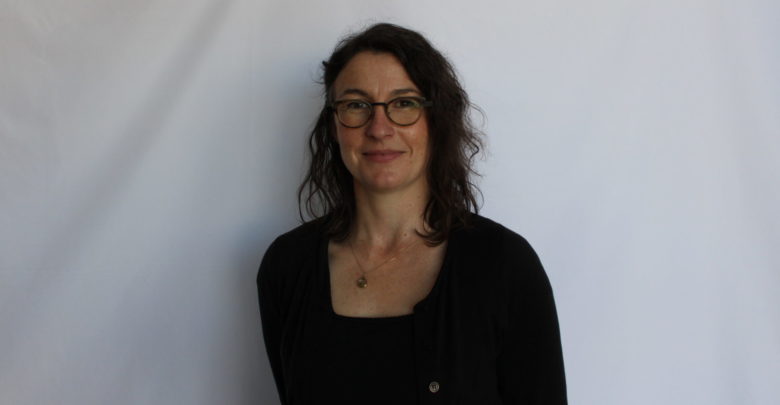 This week, academic teaching staff at post-secondaries across North America are taking part in Fair Employment Week (FEW).
FEW is an occasion which draws attention to the lack of job security, benefits, and low pay that comes with being a sessional or contract instructor in today's post-secondary environment. At the University of Alberta, FEW is being organized by the Association of Academic Staff University of Alberta (AASUA).
One of the constituencies AASUA represents is academic teaching staff which includes sessional and contract instructors at the U of A. The union reached their current collective agreement with the university last spring, following a nearly month-long formal mediation process.
The Gateway sat down with Kristine Smitka, an associate lecturer in the department of English and film studies and the current vice-president of AASUA.
Responses have been edited for brevity and clarity.
Q: AASUA is tabling in SUB this week to get their message out to students. Can you give us the elevator pitch you would give to an interested student?
Kristine Smitka: I would ask a student if they knew what academic teaching staff are. Or if they were aware that one in three academic staff members at the U of A are working on contract.
We are trying to make sure that the student body knows that a lot of their instructors don't have ongoing employment here. About 49 per cent of undergraduate classes are taught by contract instructors, and most of those are on short-term contracts. So even though lots of them are back semester after semester, their employment is broken into short contracts, which means they constantly have to re-apply for their jobs.
I would probably ask students to reflect if they have ever registered for a class when the BearTracks says instructor TBA. And I'd hope to help them make a connection between that experience of not knowing who's going to be teaching a course or not being able to find out what exactly is the variable topic for this class. That's because instructors are getting assigned those courses, sometimes only a couple of weeks before those classes start.
Q: Can you tell me a little bit about your own experience as an Associate Lecturer at the U of A?
I have been teaching at the U of A full-time — as in I always had a full-time teaching load — since 2014. But I only moved into a 12-month, three-year contract about three years and two months ago. And that shift going from scrambling for two-month contract, after two-month contract, to having stable employment, honestly, changed my life.
But it also changed what I was able to do in the classroom, because it meant I was able to start thinking six months out: can I bring in a guest lecturer? Can I start thinking about forming a relationship with an organization in the community that we could work with in our class? Or go for a field trip?
It allowed me to make sure I had textbooks in the bookstore before my classes started. They ask instructors to give their textbook orders three months before term. It's really hard to do that if you don't know what you're teaching until the last moment. So I definitely think it has enabled me to give a better quality of educational experience to the students in my classes.
And it's also meant a lot to me personally, in terms of just feeling a lot calmer. And I'm not constantly spending time putting applications in for jobs or worrying that I might not be teaching here the next term. But I will also say that it's been a very awkward experience because a lot of my colleagues in my department, the majority of academic teaching staff are still on those short-term contracts. And I know that they are just as qualified, that they're working just as hard. And I see the disparity now, between myself and my colleagues, and that's really uncomfortable.
Q: What do you think were some of the factors going on between faculty associations and universities last year that led to long, drawn-out bargaining processes and the possibility of strikes?
Universities, like the U of A, have only had the right to strike since 2017. So what you're really looking at is a new context in the sector for Alberta.
I think that when we talk about the Alberta context, in relation to FEW, it's important to clarify that not all contract staff are in the same union as the faculty at all these institutions. So at Concordia, the context there is very different than the U of A. But in the U of A context, we have all of our precarious staff and all of our job secure staff in the same union.
So in terms of what issues were on the table, that were challenging points during the negotiation that relate to FEW, specifically, many of our members working on contracts are really looking for job security. So what they want is conversion to ongoing employment, employment that doesn't have an end date; what they want is to not have to re-apply for their jobs. And that is pretty common, not just at the U of A, and not just in Alberta, and not just in the Canadian context, but globally. There's a movement towards casualization of labour on university campuses.
Q: Speaking of that collective agreement, can you give a summary of what the consensus or outcome was?
We went to mediation, and we agreed upon a collective agreement that was then taken back to the membership and the members ratified. Just over 92 per cent of our members said, 'we want to go forward with this contract.' So that's quite a lot of support from our membership.
I think that one of the real concerns that we heard from members when we talked to them about that contract, is that a second salary tier was brought in for academic teaching staff that's going to start in 2024.
There's already inequity and now there is greater inequity because of this two-tiered salary scale that's on the horizon. And so there's a lot of concern that instead of making progress on moving towards more equity, there was actually things in the last collective agreement that unfortunately, in order to come to an agreement, we had to table this second salary scale. And so that's going to be a major focus for us moving forward is to try to get rid of that second tier.
Q: In preparation for this week AASUA sponsored a documentary In Search of Professor Precarious. What are the highlights of this film and why should students check out the screening?
So In Search of Professor Precarious is a documentary film by Gerry Potter. AASUA was one of the many sponsors that afforded Gerry Potter the economic resources to make the documentary. And then what AASUA has done is we have paid for the screening for the week and so it's open to students to staff members.
I think it's a documentary well worth seeing because it not only talks in a kind of macro context about the movement towards precarious employment. But there's so many really moving interviews. Right at the beginning, Gerry Potter talks about, he was teaching six classes a year, making $20,000 a year, not really even being able to afford rent and food and basic necessities.
So I think students really need to know that a lot of the people who they're depending on, don't have the resources that they need in their daily life. That documentary does such a great job of talking about the the hollowing out of our institutional space, the way that students try to go back to instructors offices, the next term to ask for a reference letter, and there's nobody there. Because they've been moved to a different office, or they haven't had their contract renewed. Or that month, they're teaching at another institution, as opposed to the U of A before they come back.
Even though I'm well versed in the issues, I was quite moved when I saw that documentary, just to see people speaking so honestly, about the material conditions of their life. And that's something that I think, often is kind of embarrassing to talk to our students about how we might be having a hard time making rent. It doesn't feel dignified to say those things.
So I think if students want an honest window into the worries that a lot of staff, not just on our campus, but other campuses are facing, they might get a really honest answer from that documentary.
Q: Is there anything you would like to add?
I think I'll just say that there's lots of information going up on the AASUA website. There's going to be tabling in the Humanities Building, and SUB on Wednesday, and then SUB again on Friday. Wednesday is the social media day of action. And so we're encouraging folks who want to participate in the initiative to take to Twitter, to take to their social media feeds with #makeitfair.
There are postcards online to send to Bill Flanagan, asking the university to really stand behind its statements about equity, diversity, and inclusion (EDI) to ensure that we're not just making hollow statements but are really working to live that reality in our campuses.