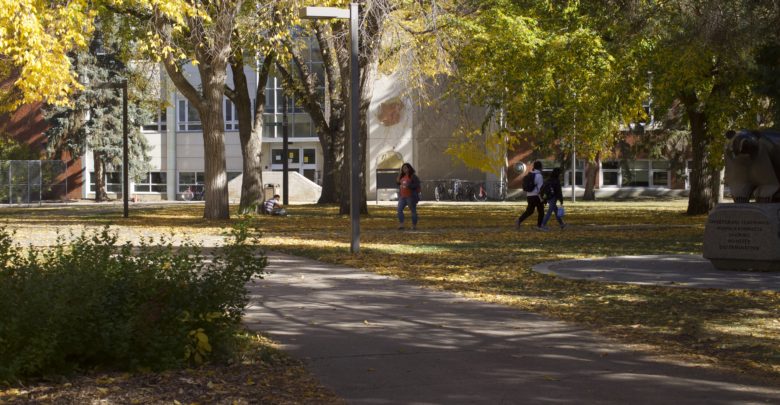 The dawning of September each academic year forces students to think about their finances. It's time to carefully eye the regular financial assessments on BearTracks and set a payment reminder before the term deadline. Financial advisors, parents, and friends are no stranger to counselling students about potential loans, drawing money from Registered Education Savings Plans (RESP), or navigating the many payments that come with the return to campus.
While financially planning for this upcoming academic year, students may have noticed an unfamiliar charge added to their back-to-school bills.
The University of Alberta announced their partnership with MyCreds in June of 2021. Slowly, they launched a full-scale transition to the platform in September 2022. This allows students to virtually access academic credentials — with, of course, a corresponding fee.
You may be thinking, "wait, last term I could access my enrolment verification from BearTracks for free, so what's changed?"
Previously, students could request academic credentials like enrolment verification electronically through BearTracks for free.
Currently, students must request a confirmation of enrolment on BearTracks, which is then electronically delivered to their MyCreds account within a few days. Only then is it accessible, with a $10 fee. Unfortunately for students, this isn't a one-time payment.
Every term of enrolment will include an updated verification document, with current enrolled courses in corresponding terms. The result is an endless barrage of "pay to unlock" payments through MyCreds, simply to prove academic status at U of A.
Attaching unnecessary MyCreds fees to access formerly free e-credentials is costing students more than the formerly free e-credentials are worth — which is nothing.
Many employers and banks require enrolment verification on a term-by-term basis in order to withdraw money from RESPs or savings accounts. Across four years, students might provide at least eight verification documents. This totals at a steady $80 for new students through MyCreds — for a previously free service.
While the costs associated with MyCreds documents may seem low, it is important to not minimize the financial burdens and struggles of Albertan post-secondary students. At seven per cent, the inflation rate in Canada is coming down from the highest it's been in nearly 40 years.
In a recent survey, the University of Alberta Students' Union found that 47 per cent of respondents were stressed about their budgeting skills and financial literacy. Half of the total 1,247 respondents reported stress over the cost of food. And 58 per cent believe that textbooks and school supplies will be more expensive this year than in previous years.
Students don't want to see new charges on top of the grueling costs of living they face already. I definitely don't see the point in paying for something that was, and should be, free. Forcing students to pay for required documentation that confirms their enrolment status, on top of tuition, is ludicrous.
Adding new and useless charges for education-related accessibility only slims the financial capacity that students have to invest in themselves or their savings. So why switch to MyCreds in the first place?
According to the University of Alberta, requesting and accessing e-documentation through MyCreds is more secure, legally valid, and speeds up processing time.
For students shouldering these new charges, it doesn't feel that way. It seems more like a profit-mongering business venture, posting payments to an untapped student market. Why should students now pay for something that was previously free?
University of Alberta students are not the only ones transitioning to a pay-to-prove enrolment status. MyCreds last updated their member directory in June 2022. Many well-known Canadian universities, like the University of Calgary, have switched to the platform for student e-credentials.
Ultimately, small charges add up for students. These previously non-existent costs add to the financial frustration of pursuing a post-secondary education.
Is there a green and gold universe where the U of A will waive the fee for enrolment verification like before? The answer to that question is yet to be determined. For now, the $10 fee is a nuisance that's here to stay.