Institutional
News
"Clearly something isn't working;" Thursday deadline approaches for delayed graduate contracts
Graduate students share how administrative delays have affected them. The university has set September 29 as the extended deadline to send out all formal letters.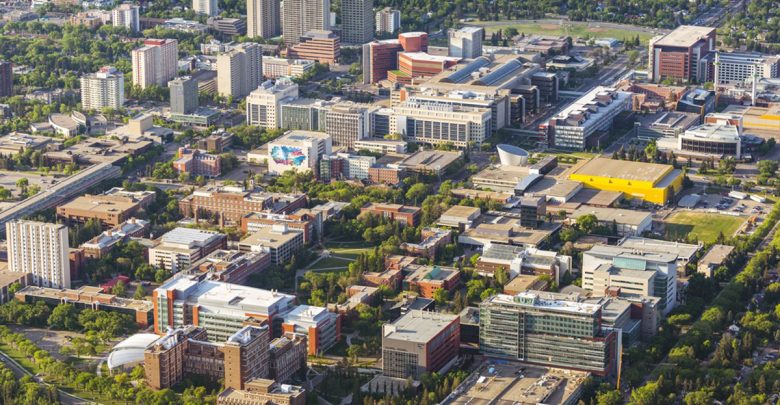 Graduate students have expressed frustrations due to delays in reviewing and processing contracts for their graduate student assistantship appointments this fall.
A joint letter signed by five graduate student associations came out September 16, which followed a letter penned by the Sociology Graduate Students Association (SGSA) demanding that graduate students receive their contracts and are paid on time. The joint letter listed four demands and was signed by associations in the departments of anthropology, psychology, political science, sociology, and history, classics, and religion.
The letter claimed that the delays were a result of academic restructuring and demanded that the university issue pending contracts immediately, apologize to students, suspend all second-year steps of restructuring relating to contracts, and form a special committee to evaluate restructuring plans.
"The current contract crisis is a direct result of the university's plan for restructuring into a new operating model."
In a comment, the university said they have been providing regular updates on the contracts to the Graduate Students' Association and other graduate student associations.
The university also confirmed that all graduate assistantship appointments, including appointments received after the September 9 deadline and up to September 19, have been processed for payment.
"The university has resumed regular processing times and will also undertake an end-to-end process review before the start of the next term," the university said in a comment.
An email from Todd Gilchrist, U of A vice-president (university and finances), provided an update on graduate student assistantship appointments. 
"I am pleased to share that the university has successfully expedited processes and temporarily reallocated surge resources to ensure the university is on track to resolve current processing delays for the first payroll in September," Gilchrist said.
Gilchrist said payments will be processed in time for the first regular payday on September 23 and graduate assistants will receive their formal letters by the end of the day on September 29. 
In his email, Gilchrist also apologized for any stress the delays may have caused. He added that another update will be provided on September 29 or before.
"I sincerely regret, and apologize for, any added pressures the processing delays have caused for our students, staff and faculty."
Graduate students express the process has been "disappointing" and "stressful"
A graduate student, that wishes to remain anonymous, did not receive their contract by September 19 and shared that they are "annoyed", but also "not super surprised."
"There's a lot of uncertainty around how am I going to get paid. Should I even be doing work if I don't have a contract to get paid for my labour?" the student asked.
The student said that they had encountered delays with contracts when working previously as a research assistant.
"Clearly something isn't working. So something needs to be either put back to the way it was or restructured — or something needs to happen."
Another graduate student, who has chosen to be anonymous, that had not received their contract by September 20 said the uncertainty of the situation made them feel "very anxious."
"I'm an international student. So funding is really important to me and the confirmation of that funding is even more important because I'm going to live on this funding."
The student said that administrative issues should not be the concern of students.
"That's not something we as students should do, right? We shouldn't worry about administrative stuff, we should just be worrying about studying and getting [good] grades and all of that."
Ivan Shmatko, a PhD student in the department of sociology, said the experience has been "stressful." Shmatko is currently in Ukraine doing research for his dissertation.
"I have to juggle 1,000 things: my academic life, [volunteering], helping all kinds of people, because when there is a war, you have 1,000 things to do," Shmatko said.
It is the second time Shmatko has had a problem with a contract, and in the first case the U of A "forgot to send" the contract, according to Shmatko. He said that in the first instance, the U of A charged him tuition without a contract, but as a graduate student, his tuition was to be deducted from his salary. 
"Because I didn't have a contract, U of A considered me in debt because they were not deducting tuition from my salary and that meant [the system] froze some of the services to me," Shmatko said.
Because of the war in Ukraine, Shmatko said he needed proof he is a full-time student so that he was not "mobilized."
"I needed a document [for the] military recruitment office in Ukraine, because, well otherwise, I could possibly even be criminally charged … because I had all these troubles with services frozen to me, I couldn't get those documents."
Shmatko clarified that he has not had any issues with his faculty or department. He added that higher-level bureaucracies can be "alienated" from students.
"You oftentimes cannot talk with people through your problems, unlike the departmental level, [with] both professors and graduate advisors."