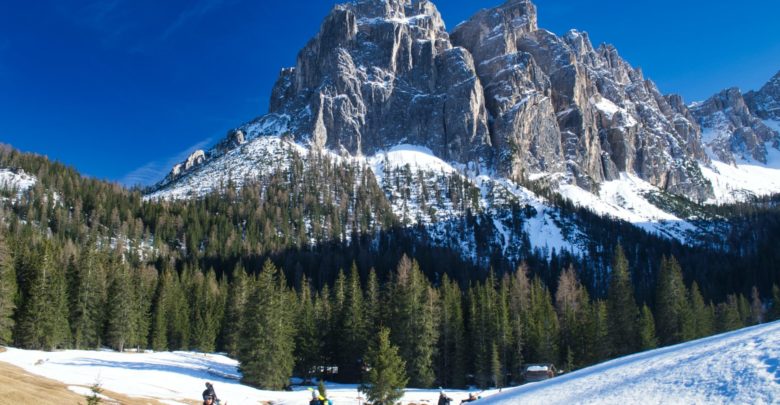 University of Alberta arts professor Julie Rak has published a new book that brings to light the relationship between gender identities and politics in mountaineering. It is one of the first in a new interdisciplinary field, mountaineering studies, that focuses on similar questions.
Rak is a professor and the Henry Marshall Tory chair in the English and film studies department. Her newest book, False Summit, was written in an effort to explore and highlight lesser-known mountaineering stories and diversify climbing literature. In her book, Rak explores what gender means in the mountains.
Shortly after moving to Alberta in 1988 to become a professor at U of A, Rak took an interest in climbing. She became a member at the Alpine Club of Canada, where she began to take lessons and read mountaineering books.
In her own experiences and as a reader, Rak noticed inequity in the climbing community and literature.
"I wrote this book out of that conviction that I wanted to see things change and I wanted to identify what was not right," Rak said. "You have an ideal gender — always a white guy [and] always able-bodied, and if you can imitate him, climbing is diverse and good. The problem is in imitation."
Rak is committed to researching "ordinary" people; her book highlights lived experiences, as opposed to work by academics or professional feminists trained to be philosophers. She is proud to tell these stories, especially Junko Tabei's, the first woman to ascend Mount Everest.
Additionally, Rak is hopeful about the future of climbing and mountaineering culture. 
"I think there are fewer people who pay attention to these old grizzly male voices and I think that's a really good thing."
Her goal is to get as many people participating in the sport as possible, not only to see diversity and inclusion but to encourage a better understanding of the environment and its importance.
After finishing False Summit, Rak was asked to write more articles about climbing. Currently, she is focusing on sherpa account stories.
"They are really important [people] to high altitude climbing but there's a lot of barriers in being able to hear their voices," Rak said. She defines some of these barriers as mediation in Sherpas' stories by writers and editors.
Rak is specifically looking into Ang Tharkay's memoir which she said was heavily mediated by his editor.
"We'll never hear his voice the way that he would have talked to us," Rak explained.
She voiced how important it is to see the level of mediation so that we can understand what Tharkay was saying and why he decided to tell his story the way that he did.
Rak offered three suggestions on how to honour diverse stories and women in mountaineering.
Firstly, Rak encouraged climbers to donate, publicize, and sign up for climbing schools run by Black women climbers, a growing community since the Black Lives Matter movement started. 
Next, Rak suggested that anyone interested in mountaineering should refer to lists of reputable outfits that are Sherpa-made and environmentally responsible as an actionable way to honour the community.
Lastly, Rak recommended reading or even writing for Alpinist Magazine, a publication dedicated to more diverse representations of climbing.
"Once you see that there's other people like you … [and] that there's room for you … it makes so much of a difference."