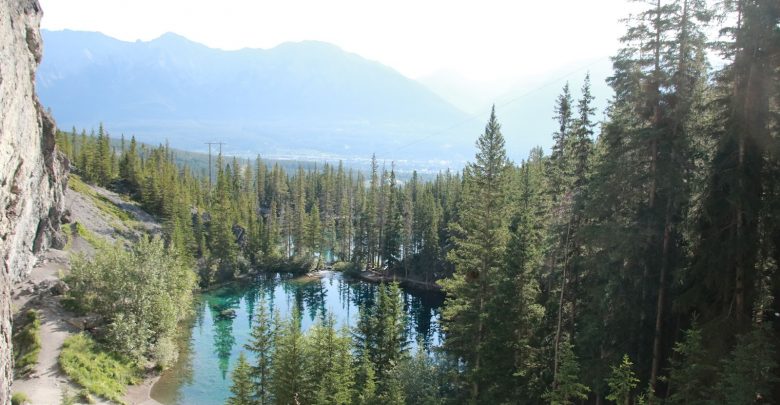 With all the rain we've been getting, sometimes it's best to just pack the car and head off to the mountains of Canmore. With PB&J sandwiches in tow, the next two days were filled with hikes and climbing. I'm new to all of this, but if anything, it made it all the more fun.
The first day arriving in Canmore we did a hike to Troll Falls and the Upper Falls. This was an easily done hike with two waterfalls at the end once you've done your fair share of strolling around. 
After a night in a tent and some PB&J sandwiches, we headed off to Grassi Lakes to do some climbing.
The next day we carried our gear to Cougar Canyon where we squeezed in a few more climbs before the rain eventually hit the Rockies too.