News
Students' Union
Notes from Council: Council encourages student attendance at BoG, formally congratulates graduates
Council encouraged students to attend the upcoming BoG meeting.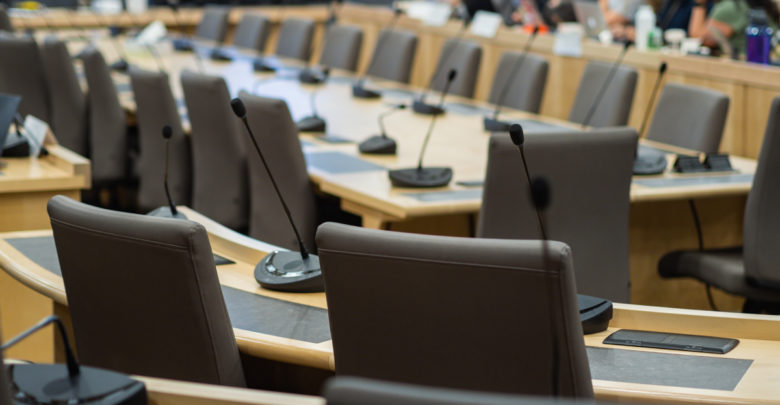 "Notes from Council" is The Gateway's ongoing series of recaps of noteworthy items from Students' Council meetings.
---
At the June 14 Students' Council meeting, student attendance was encouraged at the upcoming Board of Governors (BoG) meeting, and a motion was passed to formally congratulate undergraduate students graduating.
During open forum, a staff member from The Gateway asked if there will be a walkout organized at the upcoming BoG meeting on June 17 where they will meet to approve international student tuition increases.
Abner Monteiro, University of Alberta Students' Union (UASU) president, answered that there has been no discussion of a walkout. He added that there is not much time to organize a walkout. Unlike General Faculties Council (GFC), Monteiro noted that it is difficult to coordinate, due to not knowing who will be present at the BoG meeting as guests.
The staff member followed up by asking if a protest will be considered if the tuition increase is passed.
Monteiro responded that a protest is something to be explored and that students attending the BoG meeting is encouraged.
"We are encouraging … to have as many individuals there as possible to put pressure on the Board of Governors when we do this vote."
Alex Dorscheid, the undergraduate BoG representative, added that students "really do need to show up."
During question period, Haruun Ali, an arts councillor, suggested that while it is hard to organize, there should be efforts on social media to make students aware of the possible tuition increase, and encourage students to attend the BoG meeting.
Milan Regmi, an arts councillor, asked the executive committee what the plan is to improve Indigenous inclusion in the sexual violence policy.
Joannie Fogue, UASU vice-president (student life), answered that she has had meetings with stakeholders such as the Indigenous Students' Union (ISU), and plans to meet with the First Peoples' House.
"[We are meeting] to ensure how we can actually translate this into advocacy and conversations with the sexual violence response coordinator."
Fogue said when focusing on making the policy survivor-centred, it must be intersectional and Indigenous perspectives must be included.
Fogue added that she wants to create a support network that will help survivors with disclosures and complaints. In this network, all members would require training such as education on the history of the U of A, and the harm caused to Indigenous women and two-spirit individuals.
At the end of the Students' Council meeting, Christian Fotang, vice-president (external), motioned to formally congratulate all of the undergraduate students graduating. 
The motion passed unanimously.