Institutional
News
Academic Planning Committee tables international student tuition increases for further consultation
APC voted to table the proposed international student tuition increase in light of inadequate consultation.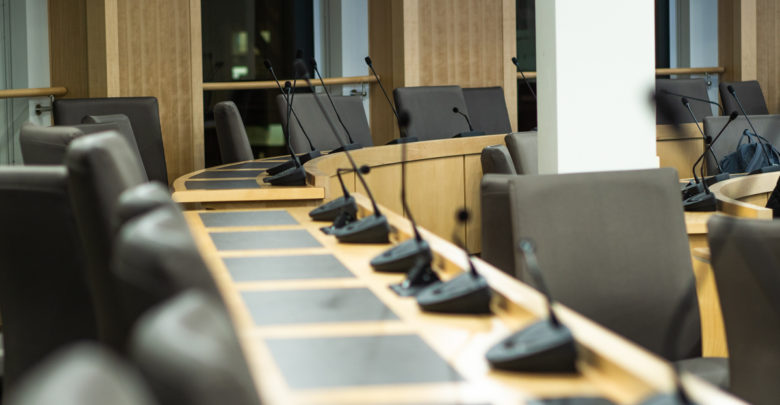 A proposal that suggested a six per cent increase for international students in the 2023-2024 cohort was tabled by the Academic Planning Committee (APC) in favour of more extensive consultation.
The APC is the General Faculties Council's (GFC) senior committee for academic, financial, and planning issues. On May 18, the committee met to discuss a variety of topics, including the proposed international student tuition for the 2023-24 cohort.
The proposal suggests a six per cent tuition increase for international students from all faculties for students joining the university during the 2023-24 school year. This six per cent increase is based on the increase to the consumer price index (CPI) based on numbers provided by Statistics Canada.
All current international students will pay their program-based model guarantee — meaning that for the four years of their degree, and one year given as grace, they will pay the tuition they were guaranteed when they enrolled at the university. Because of this, their tuition is set earlier than domestic students'.
There was a two per cent tuition increase for the 2022-23 cohort from the 2021-22 and 2020-21 cohort. No tuition increases applied for the 2021-22 international student cohort. Prior to 2020, an enrolment-based model was used, which saw increased international student tuition go up every year, regardless of cohort.
Because the motion was an action item, Steven Dew, provost and vice-president (academic) of the University of Alberta, stepped aside from his chair position to allow Jelena Holovati to step in.
Jacqueline Leighton, a professor in the faculty of education, raised concerns that the proposal was too broad. In response, Dew said that the model they used had been decided in 2020, when the province moved to program-based instead of enrolment-based modelling, and was simpler to explain.
Dew explained that in 2020, they did look at programs on a case-to-case basis and established bins based on program costs.
"But, [I] do agree that [we may have] to stop and assess this program on a more specific basis."
After Leighton's question, Milan Regmi, an undergraduate councillor in the faculty of arts, motioned to table the item, which was seconded by Abner Monteiro, president of the Students' Union (UASU). Regmi noted concerns that the International Students' Association (ISA) had not been consulted on the proposal.
"I propose that it is important that international students, whom this fee shall impact, be consulted through representatives [from the] ISA, and due diligence be done before the motion as it stands is passed," he said. "With that being said, I'd like to table this motion, [and have] this proposal be suspended until the ISA has been consulted."
Dew noted that if APC chose to table, it would be recommended for the item to be untabled and discussed before the next GFC meeting, as GFC may decide to move forward with the proposal regardless of recommendation from APC. He explained the consultation process that the proposal had gone through with the UASU and the Graduate Students' Association (GSA).
"Under the Tuition Fee Regulation, the bodies that represent students are the UASU and the GSA," Dew said. "We are required by regulation to engage and consult with those bodies, and those bodies have the responsibility and authority to speak on behalf of all students."
In order to pass the motion, a majority of members needed to vote to table. Seven members voted to table, and seven voted against. In the case of a tie, the committee's chair may decide to vote — Holovati voted to table, and Regmi's motion passed.
APC votes to endorse Braiding Past, Present and Future: University of Alberta Indigenous Strategic Plan
Florence Glanfield, vice-provost (Indigenous programming and research), presented the Braiding Past, Present, and Future: University of Alberta Indigenous Strategic Plan. Glanfield explained that the plan includes information on ways academic and administrative work can be carried out in alignment with institutional commitments to Indigenous initiatives, as well as expanding on the work currently being done.
"The dialogues we had over the last [two and a half] years have been marked by enthusiasm, sadness, hard work, and heart work," Glanfield said. "It feels like the U of A internally and externally is keen to take up their role, collectively and individually, in Indigenous initiatives."
"With the strategies outlined, I believe and I hope the U of A will be a leader in better practices for Indigenous-focused research, teaching, and community engagement."
Glanfield also highlighted the economic benefit that the university will gain from putting the strategic plan in place.
During question period, Sandeep Agrawal, associate chair in the faculty of science, asked how the plan helps faculties Indigenize programs and find Indigenous professors. In response, Glanfield said that there was still work to be done to make some faculties more accessible to Indigenous learners, but also to highlight Indigenous learners already in those programs.
"We might not have an Indigenous person to teach that course right now, because to be honest, there are some fields of study at our institution that are not yet very welcoming to Indigenous peoples," Glanfield said. "We have to work hard to think creatively about how is it that we could do this."
"We also have to be strategic about how we encourage the next generation, to look within our classes, to find the bright spots, to engage with students and say, 'could you see yourself in this place, and how is it we open up the doors to possibility?' We have work to do."
APC voted unanimously to pass the motion and endorse Braiding Past, Present, and Future.
APC approves Dental Assisting Certificate and change of status to faculty of extension
The Dental Assisting Certificate proposal would allow the U of A School of Dentistry to address labour market needs for more dental assistants. Steven Patterson, associate chair at the faculty of medicine and dentistry highlighted that having a dental assistant train alongside a dental hygienist student or dental school student provided "great value" for both parties.
"We found that to continue patient care, we required a doubling up of our students … and through this, we really found an enhanced experience and great value for those dental assisting students [and] for our dental hygiene and dentistry students."
The proposal for the certificate also presented a comparison to a similar program at the University of Saskatchewan. Monteiro asked why the Dental Assisting Certificate proposal had a $3,000 to $4,000 tuition difference from that of the U of S.
Patterson explained that different dental schools require different staff and facilities, which added up to a difference in tuition consideration.
"There is quite a range, and I think it depends on the institution and the various cost factors that go into this, because none of these [programs] are supported by [the] government," he said. "I suspect the majority of these issues relate to the institution itself — contractual agreements in terms of staff and the faculty involved."
The Dental Assisting Certificate proposal passed unanimously.
The last action item for APC was to change the status of the faculty of extension. This motion called for APC to recommend the faculty's status to be rescinded by the Board of Governors. Rescinding the faculty status would facilitate creation of the administrative structure to support growth in continuing education.
Wendy Rodgers, interim dean (faculty of extension), presented the work that was planned for the faculty in changing the administrative structure.
"This is all in support of developing a bigger focus on continuing education opportunities at the university, which is also associated with online opportunities."
There were no questions and the motion was passed unanimously.