News
Students' Union
Notes from Council: CoFA seats for ISA and ISU, student engagement discussed
On May 31, Students' Council discussed why the ISU and ISA received non-voting seats at CoFA and how to increase student engagement.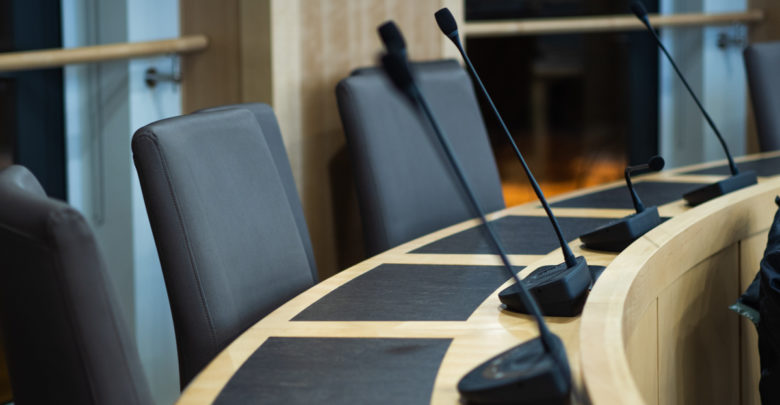 "Notes from Council" is The Gateway's ongoing series of recaps of noteworthy items from Students' Council meetings.
---
At the May 31 Students' Council meeting, council discussed Student Representative Associations (SRA) receiving seats at the Council of Faculty Associations (CoFA), and how to increase student engagement with the Students' Union (UASU).
ISA and ISU receive non-voting seats at CoFA
During question period, Haruun Ali, an arts councillor, asked Gurleen Kaur, UASU vice-president (academic), why the International Students' Association (ISA) and Indigenous Students' Union (ISU) received non-voting seats rather than voting seats at CoFA.
Kaur answered that the ISA and ISU received non-voting seats because they are not faculty associations, explaining that they were given seats for the opportunity to bring relevant items to discuss with CoFA. Following Kaur, Abner Monteiro, president of the UASU, added that it is an opportunity for these groups to see the interaction between faculty associations, while recognizing that the ISA and ISU have similar challenges as faculty associations.
Ali said that if groups such as the ISA and ISU are included in CoFA to incorporate more feedback, groups such as the Black Students' Association (BSA) should be included as well.
Kaur responded that other student groups such as BSA are not an SRA. Monteiro added that he believes it is important to hear from different groups such as the BSA, but that these groups should be heard in the right forum.
"I just don't think CoFA is quite the right space for [non-SRAs] when the work that these groups do is a lot more community-based, and their advocacy occurs in different forums," Monteiro said.
Milan Regmi, an arts councillor, asked Joannie Fogue, UASU vice-president (student life), about Bill 17 and its possible amendment to bereavement leave.
If approved, Bill 17 would amend labour legislation to expand bereavement leave to workers dealing with pregnancy loss or abortion. In case the bill does not pass in the legislature, Regmi asked if Fogue is committed to advocating to ensure that students that experience a stillbirth or abortion are able to get the academic support that they need.
Fogue answered that she was unaware of the bill, but she plans to familiarize herself with the bill and connect with students to see how it affects them.
Ali also moved to direct the executive committee to prepare a report to recommend a process for moving forward with implementing the 2021 – 22 Equity, Diversity, and Inclusion Task Force (EDIT) recommendations.
The EDIT was created under the executive committee to create recommendations on how the UASU as a whole can improve equity, diversity, and inclusion (EDI) practices.
The motion passed unanimously.
Council discusses lack of student engagement in student governance
Ali moved to discuss student engagement and ways to make improvements, citing a lack of trust between students and the UASU, and listed four problems with student engagement. The problems listed were: a voter turnout of 18.6 per cent during executive elections, a voter turnout of 10.4 per cent during council elections, 11 empty seats on Students' Council, and "election essentially by acclamation" during the executive elections.
"We cannot have 18 per cent of students voting in our elections," Ali said. "First of all, that's a weak mandate. Second off, fundamentally, how can we as [the] UASU go to governance and [say] we represent students when … less than 20 per cent of students voted for us."
The solution suggested by Ali was to create an ad hoc committee similar to the Student Council Engagement Task Force (SCET) which was created in 2013 when the UASU was facing a similar issue of student engagement. This committee would come up with recommendations for the current UASU to address student engagement.
Levi Flaman, a business councillor, said that it is important to boost engagement but a benchmark is needed to determine success.
Flaman also questioned why another task force is needed when often with other task forces such as EDIT, recommendations are made and "put on a bookshelf."
"What purpose would it serve for another committee to hold months of meetings and discussions for recommendations, only for those recommendations to be filed away and ignored?"
Flaman did not believe another committee was needed as the 2013 SCET had already created suggestions. Rather, he believed the previous suggestions should be implemented. 
In response to Ali's claim that there is a problem of winning elections by acclimation, Christian Fotang, UASU vice-president (external), clarified that you can not win by acclamation. He cited instances in the past where "none of the above" received more votes than candidates in a race.
In addition to Ali's concerns, Chanpreet Singh, an engineering councillor, raised that previous incidents of Islamophobia and transphobia may have also discouraged student engagement.
"Islamophobia and transphobic incident[s] … happened [in the previous election]," he said. "When students see such an image in student governance … they don't want to get involved."
Monterio noted that compared to other institutions, the U of A has higher voter turnouts during elections but that governance should be striving to get even higher voter turnout.