Arts & Culture
Campus & City
Cultural Affairs
Nextfest returns to in-person fun in rebuilt historical Roxy Theatre
Returning to the new Roxy Theatre, Nextfest is ready to start Edmonton's summer of festivals off right.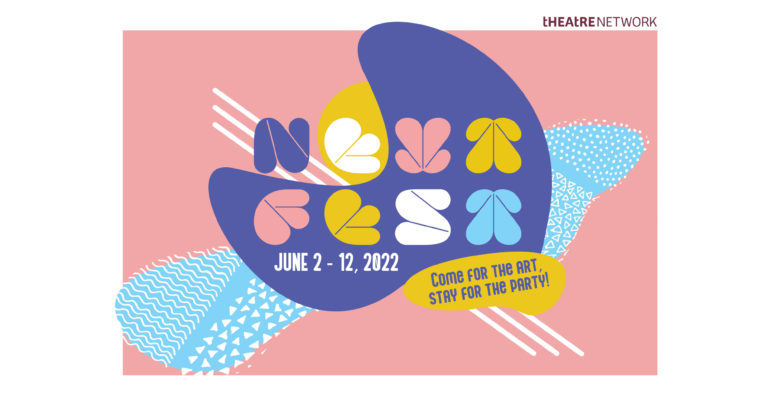 After a year of online delivery due to the pandemic, Nextfest returns in person — this time returning to their historical home in the Roxy Theatre.
Nextfest is an emerging arts festival that happens annually in June. The festival highlights poetry, theatre, drag, music, and more — all from Edmonton's pool of young and bright performers and creators. Running from June 2 to 12, every day offers different activities, including both free and ticketed events, and shows for all ages.
Reanna Pilkington, marketing and communications manager and artists liaison for the festival, explained that the festival was founded in 1996 to help artists get their first paying role. Unlike now, there weren't as many opportunities for new artists to break into the arts scene. Nextfest was created to remedy that.
Additionally, Nextfest is one of the first festivals that Edmonton hosts during the summer. Pilkington describes Nextfest as "the best festival on this side of summer."
"We truly feel like we start the summer festivals — we work very closely within the arts community," they said.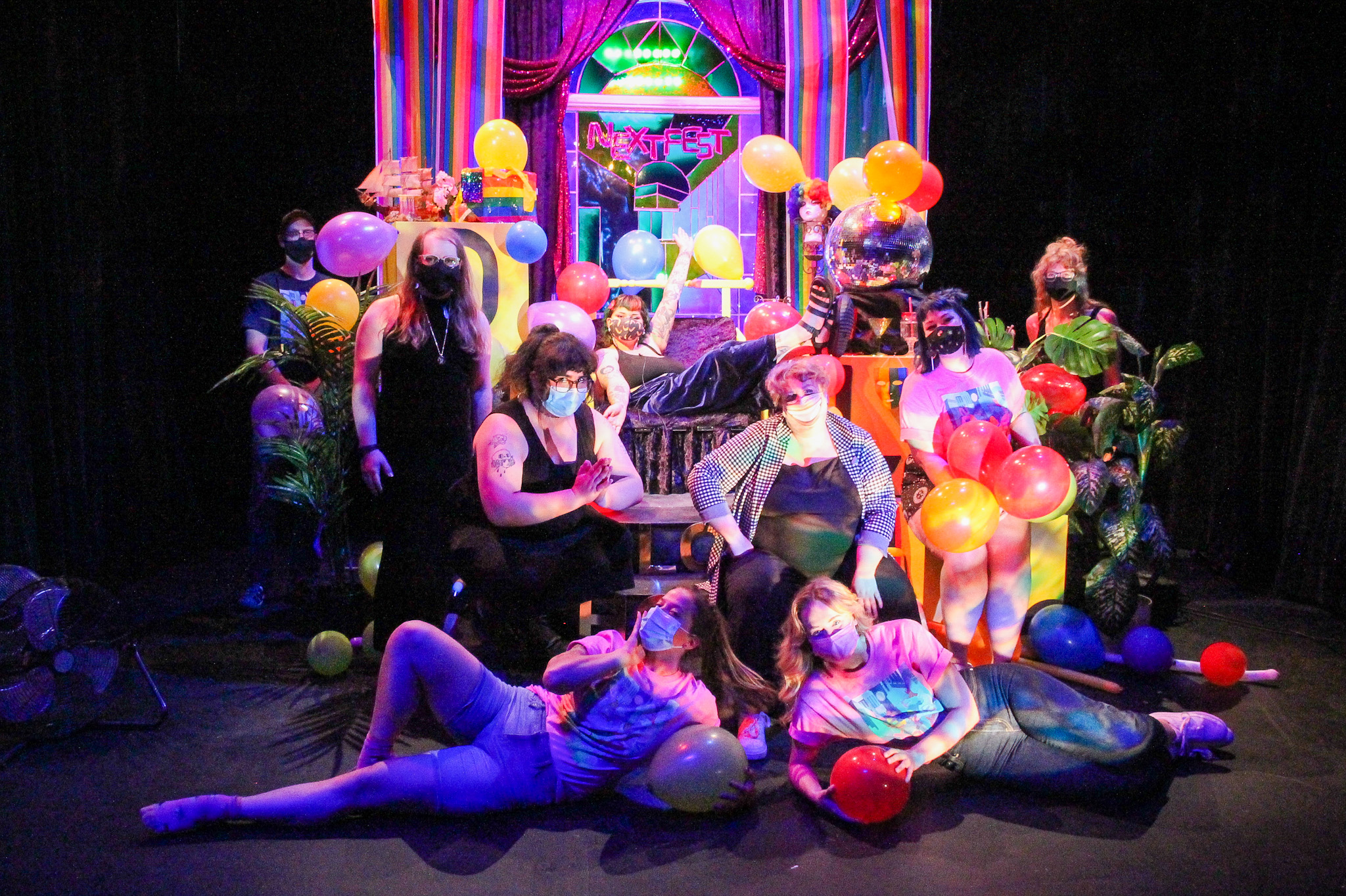 This year, the festival features over 50 events and 500 artists, and is hosted at the Roxy Theatre, where the festival first began. Returning to the Roxy Theatre has been somewhat of a homecoming for Nextfest, after three years of online art and the theatre burning down in 2015.
"There's a really nice sense of home, where I think that we have been a little bit scattered all over the city before," Pilkington said.
The newly-built building also provides more curated space for the festival. Previously, gallery art at Nextfest had to be hosted in a separate building, but because the Roxy Theatre was rebuilt with performance in mind, all offerings at Nextfest have been localized to the theatre.
The new Roxy Theatre also highlights individual artists. Pilkington describes it as a venue that tells emerging artists that "they deserve to be on … big stages" and shows them the value of their work.
"For me, the building is home," Pilkington said. "It provides a lot of pride and dignity for artists in a way that I think is so integral for those first couple years of their careers."
Going in person to Nextfest has been a treat for artists and organizers like Pilkington. Audience connection and community enjoyment were particular highlights for them.
"It's been a really wonderful introduction to come back into this new building and feel the energy of people cheering and laughing and crying together," they said. "I think there's just been a few moments where we were like, 'This art is really, really cool.'"
"It's easy to forget when you're so distant from each other that experience of being there — the adventure, the live audience escaping into a beautiful theatre show, wonderful poetry reading, [and] even … visual art."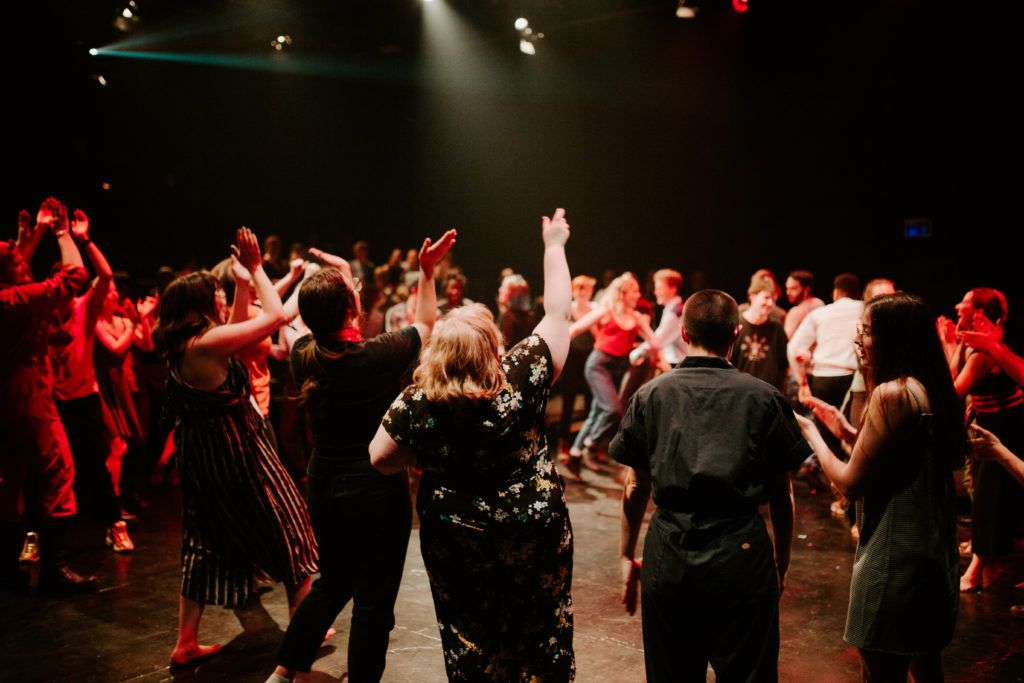 Having in-person events also meant that there was uncertainty in the reception and attendance from the community.
Despite the initial uncertainty, Pilkington noted that the Nite Club events in particular were very well-attended. Two more Nite Club events are coming up: Touching You I Catch Midnight, an 2SLGBTQ+ celebration, and Hell Bent for Leather, a smut night that celebrates the taboo. New this year are showcases that complement Nite Club themes. These showcases are Dollhouse After Dark!, a drag show curated by Edmonton drag queen Gemini, and Electrik, a show curated by Indigenous burlesque dancers, respectively.
However, the lessons learned from hosting the festival online haven't been forgotten. Nextfest has both in-person and online options, allowing for unique art pieces like audio plays and stop-motion films. There's truly something for everyone.
Pilkington added that there's "always opportunities to meet new people and have a great time with Nextfest," inviting everyone to stop by.
"If you're not going to be at Nextfest this weekend, [then] why aren't you going to be at Nextfest this weekend? We're inviting you to come for the art and stay for the party."