Arts & Culture
Campus & City
Cultural Affairs
Paddling up the Livestream: NextFest is ready to wow audiences online
NextFest brings artists and attendees together with a variety of workshops, exhibits, and events from June 3 to 13.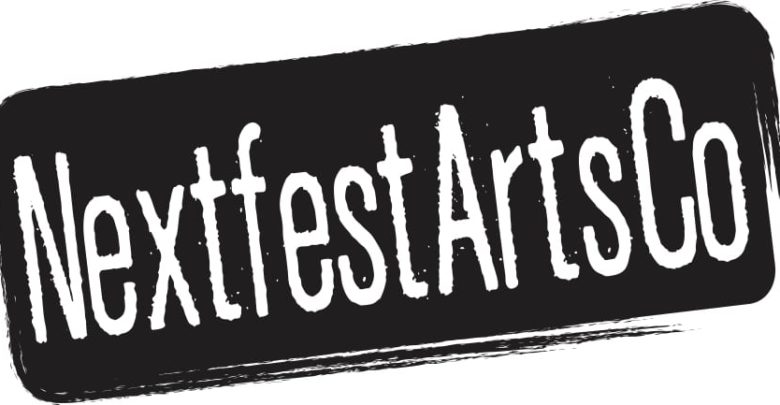 Edmonton's NextFest Arts Company is going online for a second year, showcasing over 400 artists and 90 events.
Much like other Edmontonian festivals like the Edmonton Folk Music Festival and the Edmonton International Film Festival, NextFest is heading online. Their lineup ranges from 400 to 600 artists every year. These individuals showcase a wide range of artistic disciplines, including music, theatre, drag, comedy, visual arts, and more. The festival will be held from June 3 to 13, and viewable for free on their website.
With a variety of ways to view NextFest, there's something for everyone. NextFest is not only streaming on their website, but some events will be viewable in-person. There will be art exhibits at the Army and Navy department store windows, Next Act Pub gallery, and the Lowlands Project Space. A mural is also being made on the Backstage Theatre's shop doors by local artist Haylee Fortin. NextFest also revealed a new production by Dawn Studios — a podcast called "Would You Wander," which integrates storytelling and nature exploration.
NextFest prides itself on its accessibility. Now that the festival is online, not only will the festival be free to attend, but it will also include closed captioning for performances. This closed captioning program is led by the Nextfest's Deaf & Hard of Hearing (HOH) consultant, Connor Yuzwenko-Martin.
Reanna Pilkington, the communications and marketing manager for the festival, describes the digital aspect of the festival to be rewarding.
"[The digital element] opens up our circle in a way that we were ignoring before because we always thought 'we've always been an in-person rustic festival, so why would we use online services?'" Pilkington said. "But we're seeing a lot of value for our artists, patrons, and it gives us a lot of feedback. We're able to connect with the communities we're affecting and we can go back and improve."
Pilkington also elaborated on some of the aspects of NextFest, which included the Nite Clubs and digital NextFest Workshop Series.
Previously, NextFest was a hub for not only art during the day, but also salon discussions, nightclubs, and nightlife. Transitioning these aspects of the festival online is no easy feat, but Pilkington describes the shift online to be just as exciting as the in-person experience.
"The virtual nightclubs are these amazing pieces that we would have going on in a nightclub," Pilkington said. "We usually follow it up with a DJ, and we encourage people to dress up and have fun. Last year I found it to be an amazing connective piece because we have the [Twitch] chat, so it almost felt like we were going out for drinks with friends."
"Every single [nightclub] is a complete surprise, and that's what I think the best thing is," she further elaborated. "You can walk into the room — or log into the chatroom, and you have no idea what to expect, but it provides community, experience, and stories people want to talk about for a long time."
NextFest also provides free workshops for artists, including their program for one-on-one artist mentorship. The topics covered in these workshops are based on community demand, and range from inclusivity in the arts to voice acting and self tapes.
"One of the most amazing things about NextFest is that we take every opportunity to uplift people's skills and make it as barrier-free as possible," Pilkington said in regards to the workshops. "We tailor it to each artist, so we're not looking at NextFest as a collective, we're looking at the individual artist and seeing how we can make their artistic career better."
Pilkington shared her thoughts about the festival, highlighting its unique aspects.
"[NextFest] is something that always smashes expectations, and it truly is the best Edmonton festival on this side of summer," she said. "It's a cultural and important piece of the artistic community."
All in all, NextFest is a good time with diverse entertainment with various ways to participate. What else can you ask for? Get ready and let NextFest be your 'next fest!'