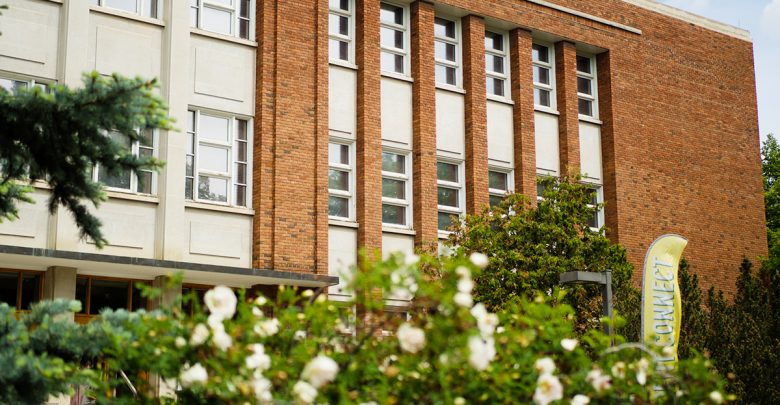 A declining QS World University Ranking of the University of Alberta could lead to a downward spiral of lower international student recruitment and reduction of valuable opportunities for all students. 
The U of A's QS rankings have slipped dramatically in the past few years. The university is currently 126th globally, down from 90th spot in 2018. While many people would think that world rankings are merely a number, university rankings — for better or worse — have a lot of implications. This slip in ranking will have a direct impact on the prestige of the university, discouraging international students who are keen to study at a globally-recognized university.
Several reasons may have caused this dip in ranking, including the Government of Alberta reducing the university's funding by more than $222 million in the last three years, as well as loss in revenues from students due to COVID-19. Due to these challenges, there have also been concerns about loss of research funding, job losses, and academic restructuring.
Another key university ranking factor is employability rankings. These rankings are based on a variety of metrics for a graduate's success and employability upon graduation. According to the QS World University Rankings, the graduate employability ranking of the U of A went from 87th in 2020 to 99th in 2022. This decline in ranking effects the way graduates are perceived, and also may deter potential future students.
A higher ranking also helps with fostering partnerships with foreign universities, benefiting students in several ways — including exchange programs and international work experience. Lower rankings reduce the confidence these institutes have in the university and can impact the availability of these valuable opportunities.
Rankings also directly affect the reputation of a university among international students. International students, unlike local students, do not always have the privilege of attending campus tours or having friends in the university community to guide them. For them, university rankings serve as one of key factors in deciding where to attend university.
The U of A attracts a lot of international students due to its higher ranking as well as being more affordable compared to other top-ranked Canadian universities. A lower ranking can weigh on the minds of these students and influence them to attend other universities, especially because a higher ranked university means more prestige. Being an international student myself, I can relate to this sentiment and remember how I looked at rankings before applying despite having friends at several other universities.
A combination of budget cuts, lower rankings, and loss of revenue due to COVID-19 has led to the burden of funding the university's expenses falling on current students. 
The Government of Alberta's minister of advanced education recently approved exceptional tuition increases to eight undergraduate and four graduate programs. The university also aims to raise international tuition fees by six per cent.
This comes at a time when many students cannot cope with increased tuition costs, leading to rising student debt.
Students might find the cost of attending the U of A too expensive and may be tempted to study at other universities to avoid paying a hefty fee.
A prestigious university is a plus for the community that it's located in. High-value companies are attracted to the community to establish offices and research facilities, drawing up on the talent found at the university, improving the quality of jobs available to the population, increasing tax revenues, and helping in further development of the area.
Alberta has benefited from the presence of several research-intensive colleges, helping create jobs and encouraging the rapid development of the province. A declining ranking of the U of A can hamper this progress.
Despite all these challenges, there is hope if immediate action is taken. With a provincial election scheduled for next year, there must be student-led campaigns to focus on university funding, making it a mainstream topic rather than a publicity stunt. Students must ensure the next premier of Alberta finds other ways to balance the budget besides cutting funding from public universities.
In turn, the U of A needs to use the budget they have to hire more professors to improve the quality of education. To cut costs, the university must focus on reducing their bloated upper-level administration.
As well, the university must increase their international collaboration and partnerships to facilitate better opportunities for students. Having a large number of international students can improve university rankings, however, a strong focus must be given on accepting only the best and brightest students rather than chasing the tuition money international students pay.
With the right initiatives and approach, the U of A can once remain a powerhouse of research with top students. However, if adequate steps are not taken, it is highly likely that the ranking of the institution will continue to go down, leading to a vicious cycle of even lower rankings.