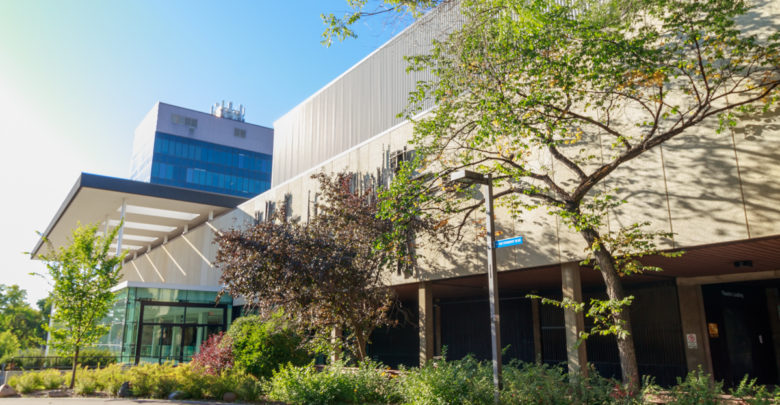 This year's University of Alberta Student's Union (UASU) election saw one of the most diverse sets of candidates in recent years. 
Among this year's candidates, there were multiple Black candidates, at least one Muslim candidate, an international student candidate, a trans candidate, a francophone candidate from Campus Saint-Jean, and even more diversity. When it came to this year's election, it seemed like no matter which way the student body voted, almost everyone would be well represented in the 2022-2023 UASU.
While this election was one of the most diverse, it was also one of the worst for online and in-person hate.
Many candidates this year who represented a minority faced personal attacks that often dehumanized, mocked, belittled, or otherwise disrespected them. The main target of these attacks was Rowan Morris — a trans candidate running for vice-president (student life) (VPSL). They faced transphobic comments both in-person and online to such severity that the UASU Elections Office issued a statement condemning the attacks.
All the other UASU candidates either also issued statements or reposted the UASU Elections Office's statement — some even came forward with the hate they also have had to endure throughout the campaign. Haruun Ali, a Black Muslim candidate running for president said he had to "endure people making racist comments." Ali noted these were alongside the Islamophobic and fatphobic remarks he also had to face.
When Morris released their statement on the hate they had been receiving during the campaign, there was a surge of support on Instagram for them, which got reposted on their story. Among those posts were comments calling Morris brave for running to represent the queer community.
While these sentiments were nice, they don't consider the fact that running in an election as a marginalized person shouldn't have to be brave.
No person should have to make the decision to take on hateful, vicious, hurtful comments in order to represent their community. Part of running in an election is being critiqued on one's ideas, platform, and prospective policies but this does not warrant having to deal with personal attacks of hate. Respectful disagreements are entirely different than attacking someone's identity and furthering discrimination.
With hate speech being directed toward's candidates' identities, it's no wonder that there is such little diversity in politics. Ali himself said that "you don't see diversity and equity because when people like me, when people like Morris run, they can't get the support they need. And that's a problem." If student politics is the training ground for municipal, provincial, or federal politics, then the hate seen in this election is likely tame compared to the hate politicians outside the university endure — something which is an unacceptable reality.
It wasn't until the 2021 election that Canada's Parliament saw their first openly Two-Spirit Member of Parliament (MP) when Blake Desjarlais was elected last fall. Even before Desjarlais was elected, Prime Minister Justin Trudeau made headlines when he appointed Canada's first cabinet that had a balanced divide between men and women. By 2021, only 15.7 per cent of the House's membership was part of a visible minority. And this is barely scratching the surface — there are so many marginalized groups that are underrepresented in Canadian politics, despite Canada's repeated claims to be a diverse, welcoming country.
Considering the hate Morris and Ali experienced throughout this Students' Union campaign, it's no wonder that diversity rates are so low in Canadian political bodies.
So, to Rowan Morris, Haruun Ali, and any other candidates who had to face personal attacks during this campaign: you did not deserve what you went through. I am sorry the U of A failed you like this, and I truly hope that these horrible experiences have not deterred you from being the ones who represent marginalized communities in politics. We need people like you, and it shouldn't be so detrimental to your mental health to run for these positions. You deserve better.