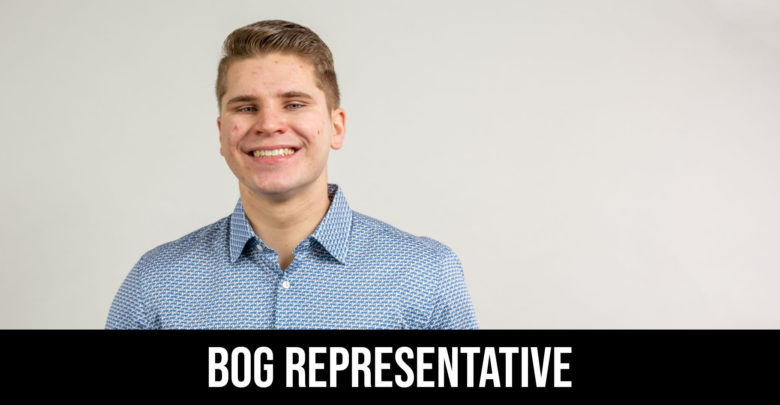 This article expresses opinions based on the Residence Forum of the Students' Union 2022 Election on March 4, 2022.
The residence forum took place Friday, and candidates had the chance to speak on student living situations and how they plan on improving them.
The Board of Governors representative candidate, Alex Dorscheid, was not the most vocal during Friday's forum. He spoke up during his introduction, briefly summarizing the same things outlined on his campaign, with no elaboration or plan as to how he wanted to do it.
His consistent avoidance of speaking on his plans highlights the lack of research done. So far, I've had my fingers crossed during every forum, hoping we'd get something a little different, but nothing yet. Being this late into the game, I wonder if we'll get anything new now.
Dorscheid started with a solid introduction where he covered the three major issues his campaign, targeted specifically towards Lister residents. This consisted of advocating for the university to have a more concrete framework against COVID-19 variants, and hybrid learning for the long term in the university. He wants to stand up to further tuition increases, keeping tuition affordable for students. Along with this, Dorscheid again promises better transparency amongst the Board of Governors so that students are aware of what the Student Union and the Board of Governors are doing for them. He plans to do this by creating a permanent Instagram account.
If you've been following along with all the forums up until now, it's easy to note that Dorscheid hasn't exactly been coming in with any new ideas, or elaborating very much on his campaign the way other candidates are discussing new ideas and plans.
Dorscheid had previously mentioned his idea of keeping the university permanently hybrid to make it more accessible to all students. Now, he brings it up again saying that by doing so, it would give more equal opportunity to all students, including international students, who spend so much money to live here, only to have to do online class from a dorm. While permanently going hybrid will forever change university as we know it, it's a big jump which may be necessary with the way the world has become after the pandemic.
Fighting to keep tuition affordable sounds great, especially in the situation we are currently in, but Dorscheid doesn't actually explain how he plans to do this, even though it is something that has been mentioned repeatedly, and something his campaign is built around. And as we're nearing election day, this is becoming less and less convincing.
By the end of the question period, Dorscheid was finally asked a question. Rowan Morris, one of the candidates running for vice-president (student life) called him out for not taking a clear stance on his campaign around vaccination and COVID-19 safety on residence. Morris called him out for what we've possibly all been thinking: he talks about advocating for better COVID-19 safety on residence, but how?
Dorscheid responded by saying his strategy is to "just follow the science and follow how COVID-19 is evolving." He said that if experts suggest we need vaccination mandates, "sure, I guess we can support that," and if experts suggest we don't need them, he can "go for that as well." His response showed a clear lack of research, and lack of preparation. Although it seems like bad wording on his part, the lack of explanation in Dorscheid's campaign is unconvincing.
Dorscheid still hasn't shown us exactly what he can be capable of; I find that he's taking the easy way out of things, and still hasn't talked about any sort of specific plan he has to go forward. So far it feels like he has been repeating his short list of three promises, and not giving much else. Every forum, I walk away with a slight hope he has more plans he hasn't mentioned yet. As the campaign goes on, I find it's getting harder to give him the benefit of the doubt.