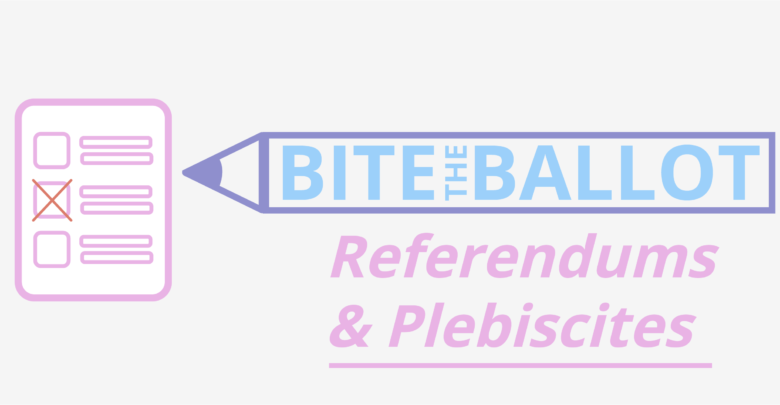 This year, two plebiscite questions will be on the ballot: the Campus Food Bank and the Alberta Public Interest Research Group.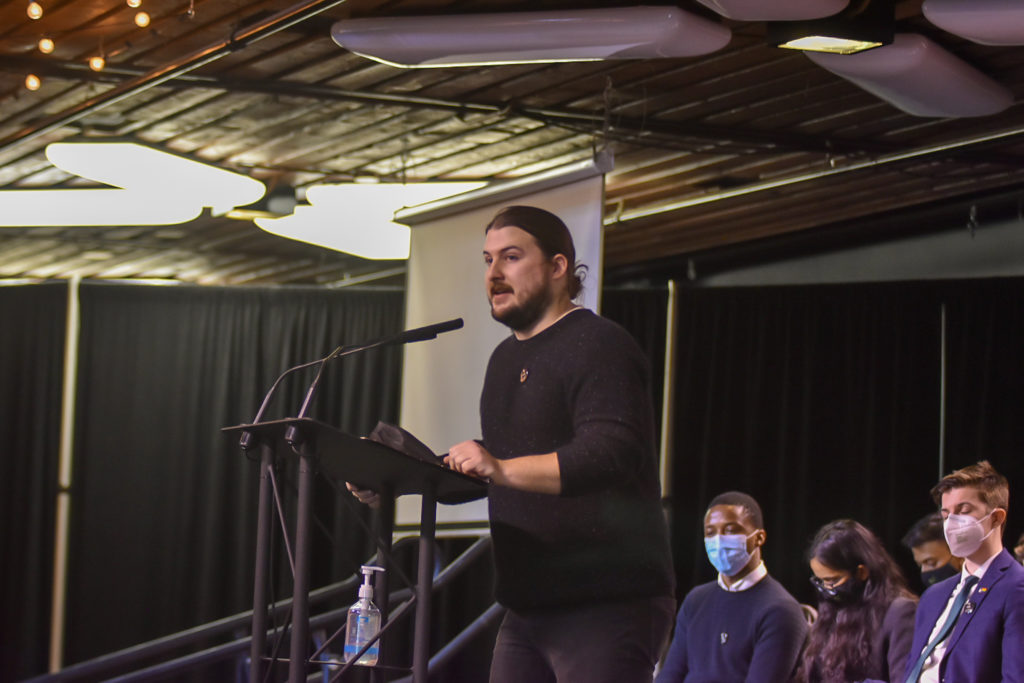 Campus Food Bank (CFB) plebiscite
At the Myer Horowitz forum on Monday, the Campus Food Bank (CFB) encouraged students to vote to renew the current fee unit, effective September 2022 until August 2027. If renewed, the fee will stay at $1.07 per semester, slowly rising with inflation, and support all the services provided by the CFB.
The CFB plays a vital role in battling food insecurity on campus, and without it, many students and community members wouldn't have access to reliable food sources. With the fees paid by the student body each semester, the CFB is able to provide a wide range of services to its clients. Most notably, the CFB provides food hampers filled with both perishable and non-perishable goods every two weeks to those who ask for them.
The CFB has programs for just about anyone in order to fight food insecurity in any way they can. There are cooking classes for those wanting to learn, and buses to take you to grocery stores that are far away from campus. They even offer low-cost groceries, also known as the WECAN Food Baskets.
Students aren't the only ones who can access the CFB — recent alumni and the families of students can also access the services offered.
Will it pass?
I predict that the CFB plebiscite will pass this election. Food insecurity is on the forefront of students' minds with so many people negatively affected by the COVID-19 pandemic. Now more than ever, students are struggling to support themselves and their families.
As well, the CFB has been very successful in fighting food insecurity on campus, and subsequently, has gained a lot of visibility. As a result, they've shifted their hours to be more accommodating to students — they're open late two days a week and open early one day a week. You might've even seen them handing out muffins or granola bars in SUB on occasion. Because they're such a useful resource on campus, students are aware of their presence, and are much more likely to vote yes.
Should it pass?
The CFB is a low-cost, non-profit organization that does a lot of good in our community. There is no reason why it shouldn't pass.
In fact, now is the time to support them more than ever. At the Myer Horowitz forum, the CFB representative told the crowd that this year, they've had more usage this year than they ever have before. In the past six months, they've helped over 2,900 individuals. The COVID-19 pandemic has had a huge impact on students' ability to access food, owing to the increase in usage for the CFB. Even with the increase in usage, CFB is dedicated to its students. Students are desperate for help, and the CFB alleviates one of their biggest stressors. During the forum, CFB representative Ethan Park told the crowd that students should be "hungry for knowledge, not food."
-Katie Teeling
---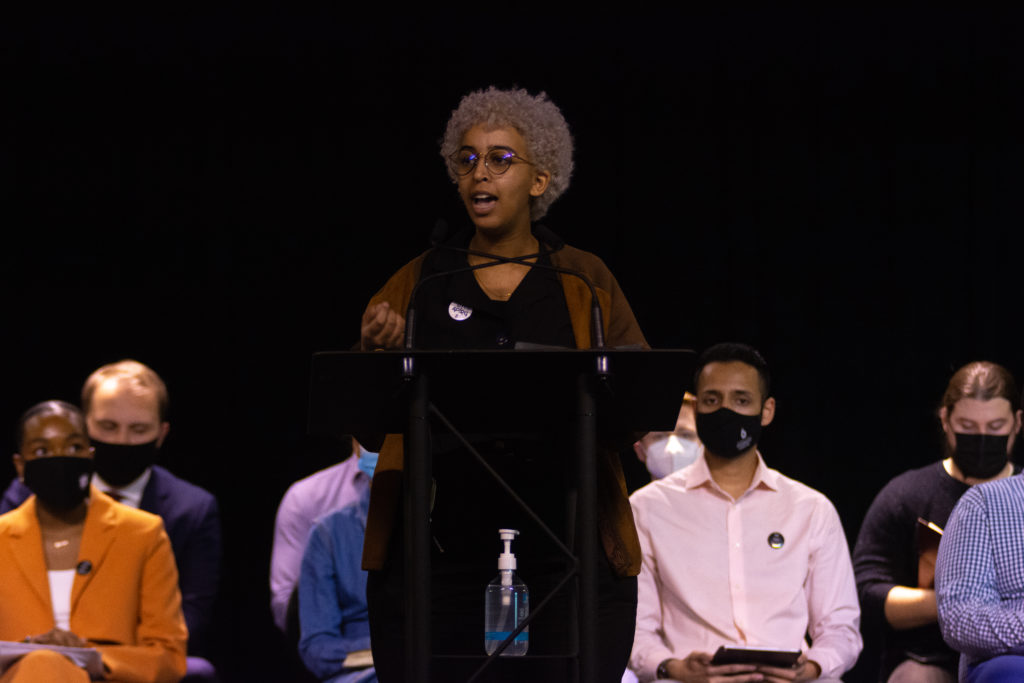 Alberta Public Interest Research Group (APIRG) plebiscite
Over the past week's forums, the Alberta Public Interest Research Group (APIRG) has encouraged students to vote yes to renew the small dedicated fee unit (DFU) that helps to fund this student-run, student-funded, non-profit organization, which has been running on campus for 20 years.
This fee is $3.80 per term for full-time students and $1.90 per term for part-time students. It's also an optional fee, and students have the choice to opt-out.
The representative for APIRG, Sarah Alemu spoke on what this plebiscite campaign hopes to accomplish, and what it works for. It provides resources for, and funds students to help them become more active citizens in their communities, and help to give back through various volunteer opportunities, workshops and training for both students and student groups, and APIRG has an alternative resource library. Their goal is to work towards an inclusive, diverse, and just campus.
The fee was well-represented at the forum, with Alemu showing up at every forum to advocate for the organization, showing dedication, and really being able to represent the importance of it to students. Though she did give the same ― or very similar speeches each time. That being said, Alemu still showed up to each forum which was more than a lot of the other plebiscites and referendums participating. Even with the repetition, I don't think there was a lack of anything from their campaign, everything was covered well.
Will it pass?
Considering that this has been an organization running for 20 years now, it seems to have a history with the university, and with students that utilize the services provided, it seems very likely that the APIRG DFU will pass.
Should it pass?
I do think this plebiscite campaign should pass. This is an organization that runs entirely for the benefit of the students, and if you really don't want to use it, you aren't even required to pay the DFU — you can just opt-out. On the other hand, this is really good experience for students who do want to take advantage of the opportunities and resources provided, at the cost of only a couple dollars per semester.
-Iman Qureshi