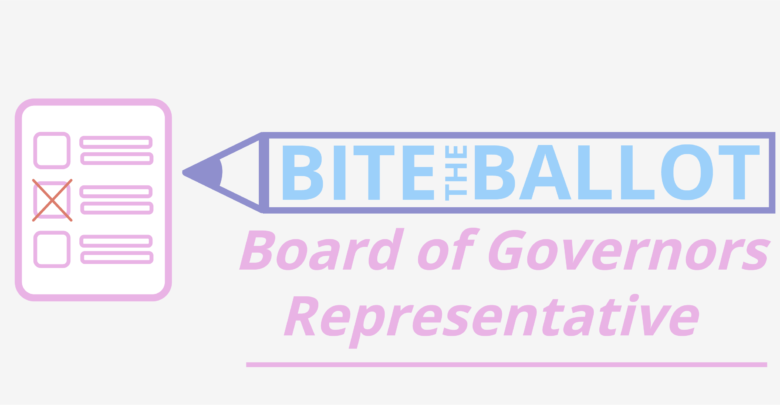 For the second year in a row, the Board of Governors (BoG) representative race is uncontested. Alex Dorscheid, a third-year bachelor of commerce student is running for the position.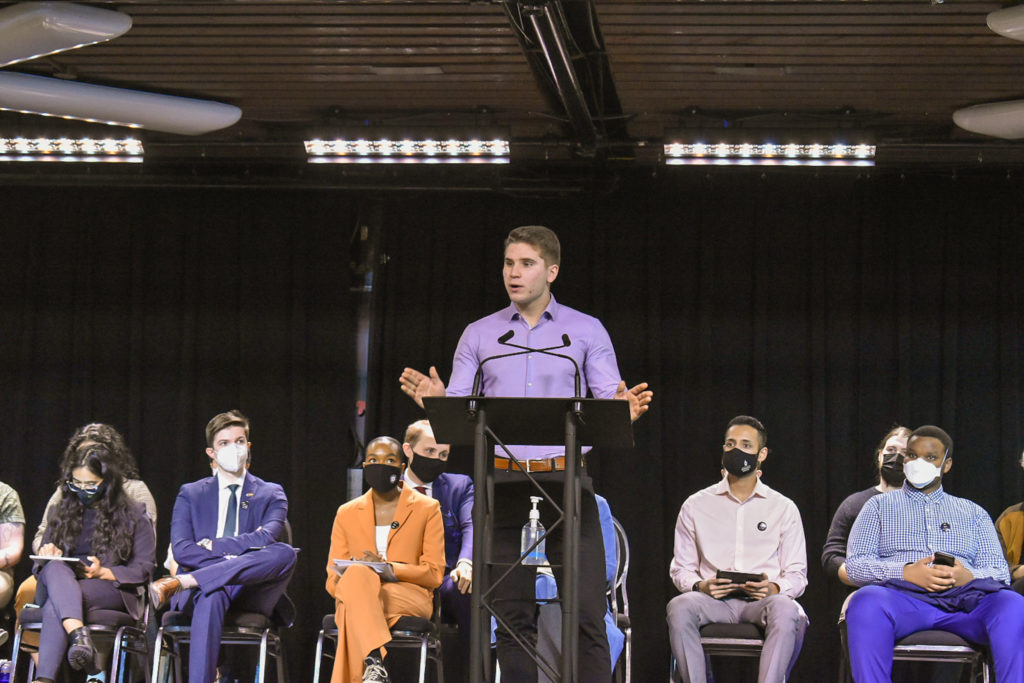 Alex Dorscheid
Dorscheid fixated on his few main points throughout the duration of the forums, and we didn't get the opportunity to hear many of his other plans.
Dorscheid's campaign has focused on two things, with the brief mention of a third idea.
The first, and most prominent thing, Dorscheid consistently promises to fight for, is to advocate for permanent hybrid learning for all classes. He believes this to be the best solution to equality for all students, whether that be domestic or international. He says it would better our education by allowing students to attend class without the need to be on campus.
Secondly, he promises more transparency on BoG. In order to do this, Dorscheid says he'll create social media which will be consistently updated in a way that is easy for students to understand, so that they know exactly what BoG is doing for them. As the direct connection between students and BoG, this transparency is very important.
Dorscheid briefly mentions another point on his platform, saying that he will stand up to any more tuition increases, and make tuition more affordable, but failed to outline how he planned to do this.
During the Aboriginal Student Council forum, Dorscheid expressed his concern about the Maskwa House project, how the project still hasn't been started, and advised the other candidates on how to get that back on track sooner. However, he didn't have much to say about it in regard to his own advocacy work. It did however, show that he had done some research, and proved he was informed about certain issues.
During the Myer Horowitz forum, Dorscheid specified that he ran for BoG representative because he "felt that the Students' Union didn't represent the voices of the common student."
This was an unexpected thing to hear from him, especially after the first forum, at Campus Saint-Jean, where Dorscheid had said he would be sure that minority groups voices would be heard, and that he would advocate for them. Now it feels more as though he wants to look for solutions to problems the "common student" faces, over any specific group. After being asked to clarify his idea of the "common student," Dorscheid responded by saying he would look for solutions to problems "that every student faces, not just one specific student group or one niche interest group."
Overall, I don't think we got the chance to see as much from Dorscheid as many of us may have hoped. He focused on his sparse points throughout all the forums, without much — if any — elaboration.
The BoG representative is the direct connection between BoG and students. For a position as important as this one, we need someone who has proved they are committed through showing they have a plan for how to move forward and better our lives as students. Dorscheid also seems a little too keen on only representing the "common student." He says "no one is better at speaking for themselves than that person whom the issue is directed towards," and that he'd let the students speak for themselves. This starts to feel like he is leaving some students alone in their fight, and will end up leaving groups of people feeling underrepresented.
Who should win and who will win?
Dorscheid is running uncontested which makes his likelihood of winning much higher. It's easier to vote for the one person running than no one at all, especially if you have not kept up with the elections up until voting day. I think it is likely that Dorscheid may win.
A lot of what Dorscheid promises tends to be extremely vague and fails to go into detail on how he plans to solve issues. Dorscheid mentions often that he's done his research, yet he fails to have concrete plans on anything going forward. I think Dorscheid could potentially be a good candidate if he decides to run again after reviews to his platform and more preparation. But as of now, I do not feel that Dorscheid is ready to be running as our BoG representative.
This time around, it may actually be better to have no one in the seat for BoG rep until the fall by-election. It's very important to have someone running who clearly advocates for all students equally, and comes in with a plan in mind, but we are not seeing that yet. And I think it's better to have no one in the position than someone who is not fully committed to the role and advocating for the voices of all students equally. This, in turn, means that I would encourage students to follow my lead and vote "none of the above."