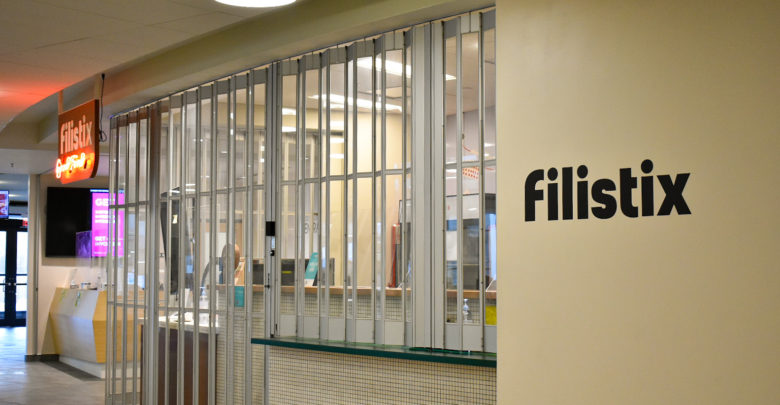 The constant switch between in-person learning and online classes has been a struggle for students to keep readjusting to, especially with little to no warning beforehand. But this is affecting more than just students. Small businesses around campus who depend on their restaurants to support their livelihoods are also struggling. In these hard times we all need to do what we can to support each other. That would include students going out to help out these small businesses when we can, maybe choosing to buy from a small business during lunch time over a bigger company. The time to show our support is now. 
Small businesses depend on customers and those that open up on campus know they'll primarily be students. But what happens when there aren't any customers there to cater to? This is the problem small businesses on campus have been facing since the start of the pandemic, and continue to struggle with now. Imagine opening your business with the promise of students being back on campus, then all of that potential success plummets when classes move online again, all at the last minute.
This is what Filistix, a restaurant in the basement of SUB, is currently dealing with. I spoke with Ariel del Rosario, co-owner and cofounder of Filistix who expressed his frustration with the amount of support, or lack of it, that small businesses receive.
"This is our livelihood. This is how we support our families," del Rosario said.
"If you think I'm heartless or driven by profit that I express frustration, you're mistaken. I'm speaking from a position of survival. And we will not unless this entire situation changes…like, now," del Rosario said in a twitter thread after the online school extension announcement.
Del Rosario discussed how the online shift impacted their business, from day one of the pandemic to now.
"Obviously it impacted our business quite drastically," he said. "The taps were cut off 100 per cent back in March 2020. The operation was shut down until [the Students' Union] allowed it to reopen in September. We were shut down for six months."
This led to a drastic reduction in revenue. They had to lay off the majority of the staff, essentially left with just the two co-owners and co-founders. At the start of the pandemic, small businesses were a hot topic. Everyone talked about the impact the pandemic had on them, their struggle to survive, and how to support and help them out. It almost seems as though the small businesses on campus ended up left out of the loop, or forgotten. Was this just because they were on campus, a place where most people ended up avoiding as the pandemic went on, as students had no good reason to really be there, anyway?
"September felt optimistic and hopeful, though," Del Rosario said. "Especially by the end of it, though there was a gradual decline in population by December." With students returning home for Christmas, or studying away for exams, there was less traffic. "My heart goes out to the students that need to deal with the shifts, you can feel their frustration," he said. 
The federal government at the beginning of the pandemic offered various grants to qualifying small businesses. Del Rosario says that "pretty much all small businesses qualified." This however, wasn't very significant in helping the businesses.
"We want to return back to serving customers, not keeping our hands out for more and more grants. We want to go back to normal," del Rosario explains. "We've never closed our doors, we're constantly pivoting, adjusting, and adapting to the new measures."
A lot of these businesses did everything in their power to adjust to new COVID-19 measures and make it easier to get their food and products to customers. Filistix kept their business open, adapting so that customers can keep buying their food, capturing their commitment to the customers, and their business.
Implemented over the summer of 2020, one of the changes Filistix has made to adjust to new measures over time has been freezer meals.
"Instead of having on-premises business, we had to figure out a solution to get our food to people off premises, and launched an in-house delivery system."
Their menu items are both travel-friendly and freezer-friendly. They later introduced third party apps like SkipTheDishes, where their menu is available now.
Filistix's menu originates from trying to cultivate a sort of street food culture in Edmonton. Street food wasn't as big back in 2011 as it is now, when Filistix operated as a food truck. "Being Filipino, it's a big part of our culture," del Rosario explained. When opening up at the university, they made their street food menu more lunch friendly, introducing items like rice bowls. Their food is Asian-inspired, fresh, and home-cooked. They even use sustainable bowls and packaging.
Filistix hopes to expand Takam Market into MacEwan University by March 1, after a long delay due to COVID-19. Small businesses are a huge part of the university's culture. They make up so many of our food options on campus. They help diversify our food choices, and they're something we should take advantage of and appreciate.
Be sure to try Filistix's coconut chicken next time you're in the area or order online — it's a delicious crowd favourite and supports the businesses that make our campus such a unique space.