Campus Life
COVID-19
News
U of A responds to provincial restrictions update, no immediate changes
The university announced that an update will be given on February 11.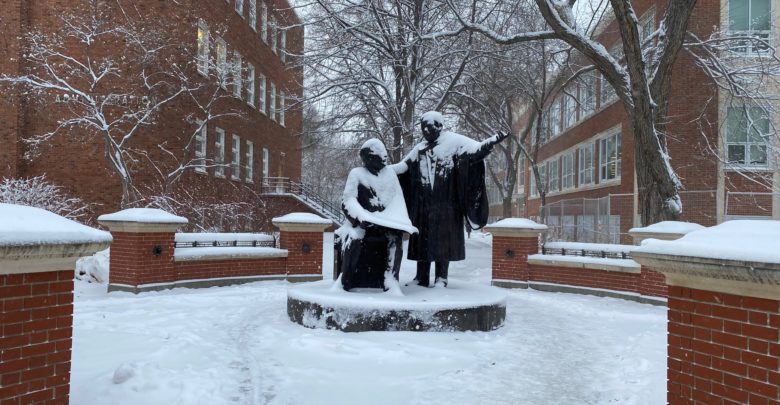 On February 8, the University of Alberta released a statement in response to the provincial government's announcement regarding COVID-19 updates.
Earlier in the evening, the provincial government announced that they will be following a three-phase plan to lift COVID-19 restrictions in Alberta. In the first phase of this plan, the Restrictions Exemption Program will be lifted midnight on February 8. Included in the first phase is the removal of masking requirements for students of all ages, taking effect Monday, February 14.
In response to the provincial update, the U of A announced that no immediate changes would be made to existing COVID-19 restrictions. The university's proof of vaccination system, CampusReady, is not part of the province's Restrictions Exemption Program and is therefore not affected.
The statement also notes that the university will be watching for changes to public health measures from the provincial government as well as the municipal government. Mayor Amarjeet Sohi has previously stated that he wants public health measures to continue a while longer, even if the decision contradicts provincial restriction updates.
An update to the COVID-19 restrictions will be given on February 11.