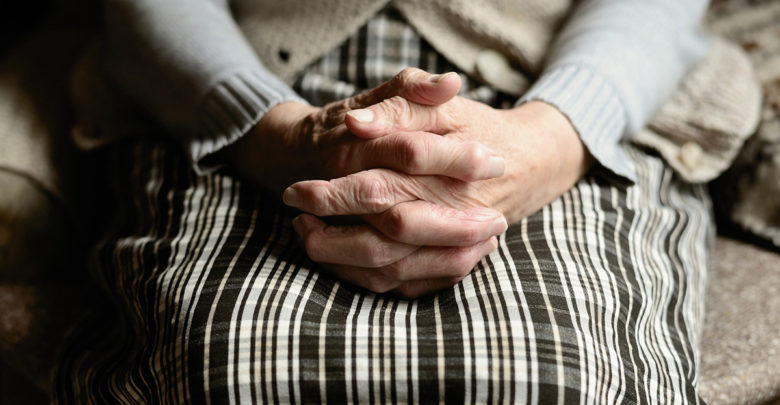 The study is the first to demonstrate a link between incontinence and falls and creates further research opportunities.
Dr. William Gibson, University of Alberta assistant professor, has led a team of researchers that explored the link between urinary incontinence and falls among older adults. These older adults that suffer from urinary incontinence are about twice as likely to fall over, and until Dr. Gibson's research, this link was not explained. The study was able to establish a connection between concentrating on your bladder and a change in the manner of walking.
"We have been looking for a while at the links between your bladder control and your brain and how those two things interact with each other… what we did with this study was ask the question 'if you are concentrating on your bladder do you stop concentrating on your gait or your walking pattern and therefore are you more likely to fall over?'" Dr. Gibson said. "The answer was yes."
Dr. Gibson was able to conduct his research for the study before the pandemic. The study was done on a group of older people over the age of 65 with an overactive bladder condition.
"We put some reflective balls on people's feet, arms, and legs and got them to walk," Dr. Gibson said. "They walked first when completely undistracted [with an] empty bladder… then we got them to walk again while we were distracting them, we got them to do something called the n-back task, [which tests working memory]. [After that] we got them to drink a load of water or tea until they could not hold on anymore, and we got them to walk again. We were comparing the gait in those three conditions." 
As Dr. Gibson expected, they found that "the distraction caused changes in gait; specifically, people slowed down and took shorter steps," but when people "really need[ed] to pee, they got the same changes to their gait — they took shorter steps and slowed down as well."
According to Dr. Gibson, these results are telling of two things.
"Firstly, that the explanation for this association between incontinence and falls is not that people are rushing," he said. "[Secondly], that the changes that you were getting to your gait because of a full bladder are the same as the changes that you get when you are distracted by something."
Dr. Gibson stated that this is an important study because "falls are an important part in health care for all the people, we spend something like $2.8 billion a year on falls in Canada — [falls are a] leading cause of accidental death in people over 65… and a real problem." 
The results from the study have opened up a lot of opportunities for further research into the area. Dr. Gibson is hopeful to complete more research if the pandemic allows.
"I think we found an important link here; it opens up a lot of options for treatment going forward," he said. "This is the first time that this has been demonstrated as a link and it's a really exciting area to explore because people really have not considered it."