Arts & Culture
Lifestyle
Gateway to Gastronomy: Brookies
If you're craving both a brownie and a cookie, this is the perfect concoction to whip up!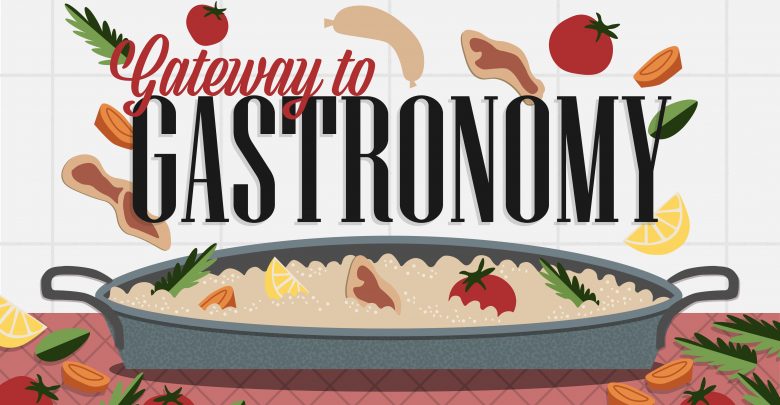 In this instalment of Gateway to Gastronomy, we'll be making a deliciously indulgent dessert: brookies, a hybrid of a brownie and a cookie.
If you're anything like me, you'd know that sometimes the hardest part of baking is just deciding what you want to bake. A cake, cookies, brownies, cupcakes? Personally, the minute that I have a bag of chocolate chips I only see two options: chocolate chip cookies, or chunky brownies. And that may be the hardest decision of my life.
So why not make both? I don't mean as individual desserts, I'm talking about one massive, monster brownie cookie (brookies). Try out this (kind of lengthy but totally worth it) recipe to make your own chocolatey brookie concoction!
Recipes for the cookie and brownie are listed separately.
Ingredients (for brownie)
½ cup of butter (room temperature)
1 ¼ cups of granulated sugar
¾ cups of cocoa powder
¼ teaspoon of salt
2 teaspoons of vanilla extract
2 large eggs
½ cup of all purpose flour
Any chocolate chips (measure with your heart)
Part 1: Brownies
Preheat the oven to 350 F, and grease your pan.
Combine your butter, sugar, cocoa powder, and salt. Make sure your butter isn't too cold, so everything blends together.
Stir in vanilla, then your eggs.
Once you have the rest of your wet ingredients in, slowly add in your flour until it's all evenly mixed in.
Throw in your chocolate chips into the batter and fold them in.
Pour into your greased pan. It's all about preference, but I find that a smaller pan for thicker brownies works better than a larger pan and thinner brownies.
Next will come the fun part, so don't put this in the oven just yet!
Ingredients (for cookie)
1 cup of flour
½ teaspoon of baking soda
½ teaspoon of salt
½ cup of butter
¼ cup of granulated sugar
¼ cup of brown sugar
1 teaspoon of vanilla extract
1 egg
Any chocolate chips (again, as many as you feel right)
Part 2: Cookies
Stir together your flour, salt, and baking soda.
Beat in butter, both your sugars, and vanilla.
Once this is mixed well, add your two eggs. Mix it in, then slowly fold in your flour.
Stir in chocolate chips.
Part 3: Brookies
Finally, you're going to roll your cookie dough into little balls (use a tablespoon to help guide you), and drop these balls into the pan with your brownie batter. Try to spread them out at random.
Bake until both are cooked.
I hope you enjoy these as much as I did, and remember, you can get as creative as you want with combining recipes and creating your own mashups!