Arts & Culture
Campus & City
The First Time: Friends Across Campus
Friends Across Campus (FAC) makes connection on campus easy with their events.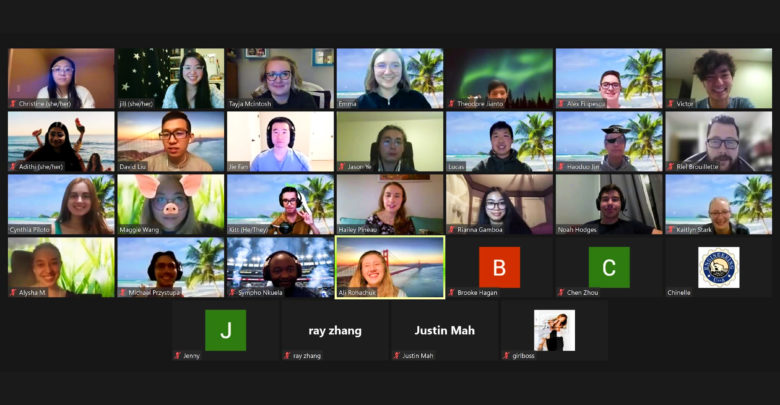 Friends Across Campus (FAC) is a student group on campus. You may have heard of them already, seen posters across campus, or perhaps have run into them in some other way. They have one goal in mind — to help students meet other students and potentially create meaningful friendships. 
They host monthly events involving speed friending — a twist on speed dating, and a fun event alongside it. In October, they hosted a Halloween-themed event on October 29 just before the holiday.
After everyone's year online due to the COVID-19 outbreak, this club is a really steady way to get back into the social scene. You get to meet people of all years and faculties.
Tayja McIntosh, vice president (operations), hopes participants gain more of a "community from the university, especially online, [with the way things have been going]."
"Our hope for our event is that you make friends… University can be really lonely, especially online," said McIntosh.
This experience is important to both participants and volunteers equally.
"I hope [participants] leave with a new connection and feeling socially fulfilled. As a volunteer [I hope] you would leave feeling like you've made a difference in somebody's day," says McIntosh.
Although these events used to be held in person, they have now shifted online due to limited capacity during COVID-19. An in-person, outdoor event is hopefully in the not-too-distant future.
The events are usually two hours long, with about 45 minutes of speed friending to start the night off, followed by the activity. This month, they hosted a virtual scavenger hunt event that I had the opportunity to attend. Every experience I had coming out of this was positive, and I had the chance to meet some interesting people from all over campus, each doing something different than the next. 
With October's event being Halloween-themed, participants had the chance to show off their costumes and win a fun costume contest. We had everything ranging from cosplays to Minnie Mouse! After some speed friending, the virtual scavenger hunt took place. Participants were put into groups and presented with a document of questions. The questions ranged from trivia about the university to random searching for places on Google Maps. You had to come together with your team to find answers with either your own background knowledge, or use Google. And of course, the winning team took home a prize!
If you're looking for a chance to get out there, and you're not sure how, or maybe you're still trying to find your people on campus, this is the perfect place to start surrounded by kind, engaging people, looking for the same thing you are. Be sure to keep an eye out for Friends Across Campus's next event!