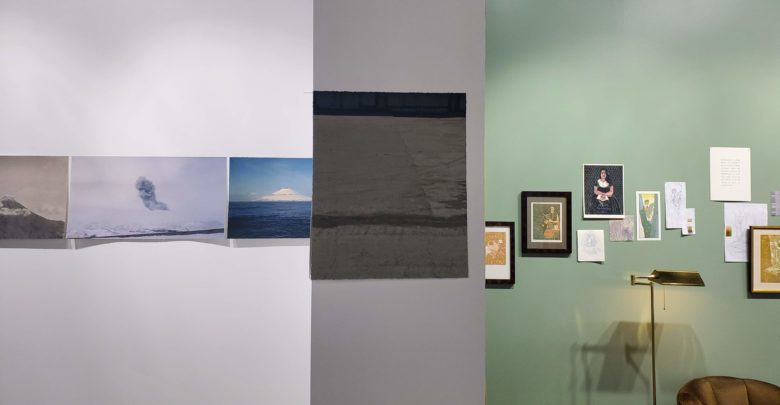 The SNAP Gallery is an artist-run, non-profit centre. They're dedicated to printmaking, and provide space for exhibitions. The gallery hosted At a Time: Tender and Tense from October 23 to November 20.
This exhibit features five Edmonton-based artists: Agata Garbowska, Luke Johnson, Riaz Mehmood, Sergio Serrano, and Brianna Tosswill.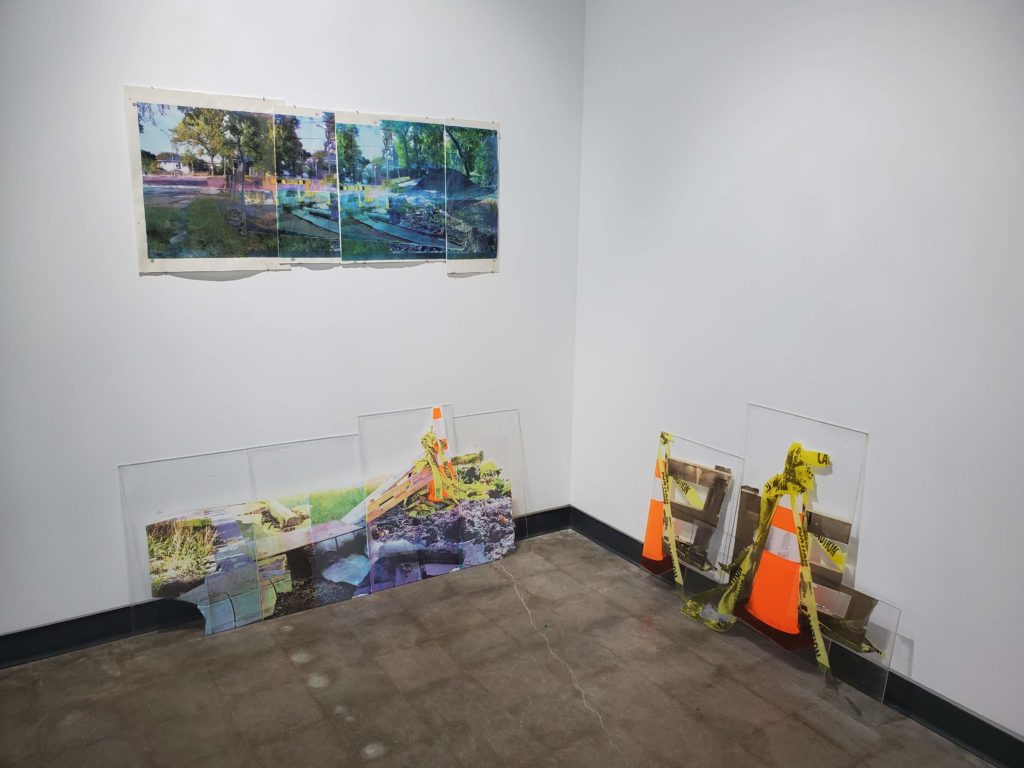 The various pieces from the participating artists express concepts of change, passing time, and historical events through a variety of different mediums including print and technological media landscapes. On top of the artwork, the artists made commentary on each other's pieces, which can be viewed here.
The gallery gave artists a sense of community for a while, capturing the ups and downs of creating art pieces while social distancing and isolating.
"Seeing other artists working in SNAP's space during my residency and the various conversations we had together helped me get the feeling of belonging in a community back," says artist Riaz Mehmood.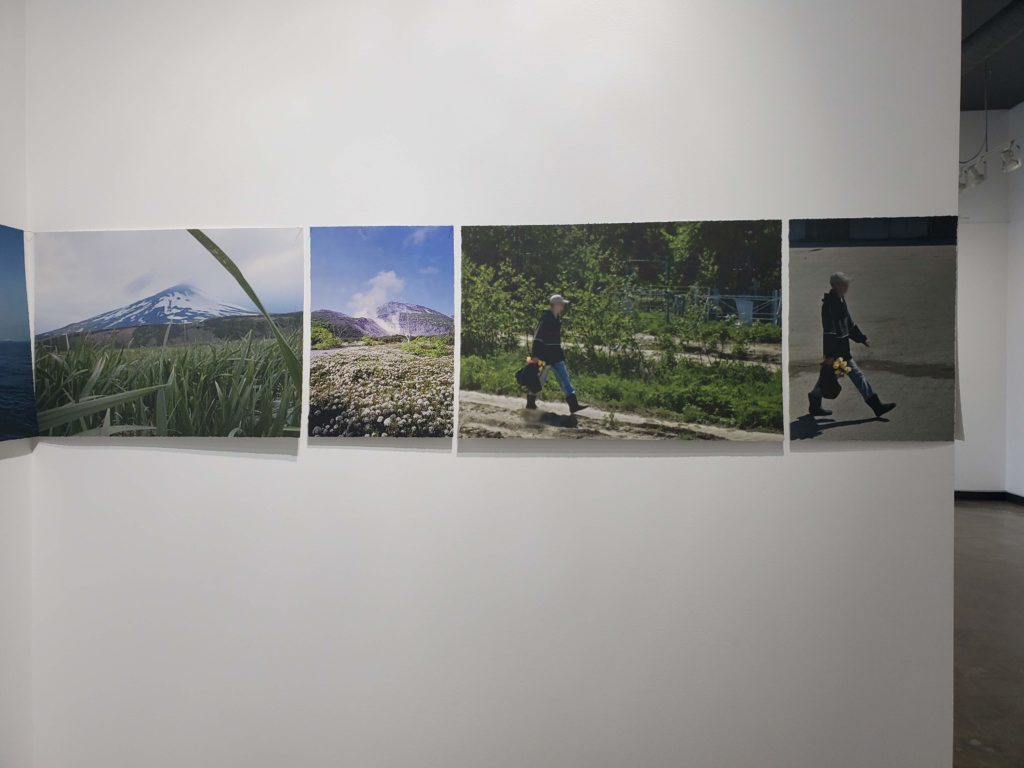 These works weren't all made with conventional methods; artist Luke Johnson uses Google's 'search by image' algorithms, searching to find the perfect images to create into prints. The quality of the images aren't the top priority, sometimes giving them a haunting feel. These consist of landscapes, mountains, and a man carrying flowers. You create your own meaning.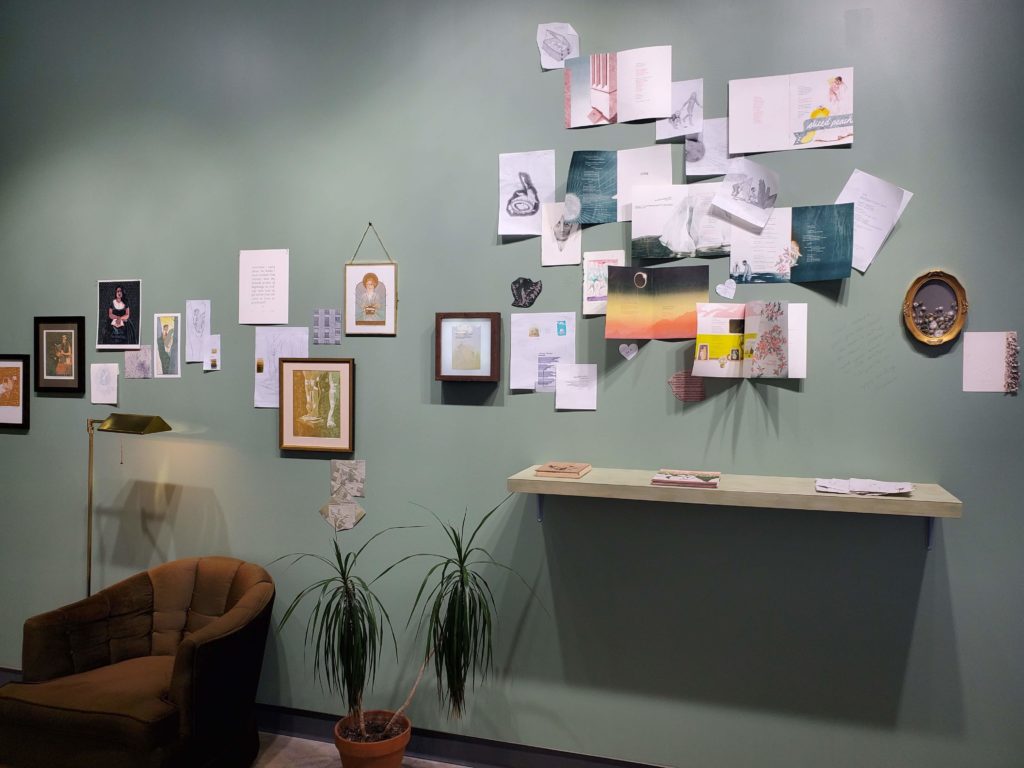 The exhibit included an interactive piece by Brianna Tosswill that caught not only the eye of visitors, but was common amongst the other artists. In the form of a usable book nook (complete with a chair, lamp, curtains, and a plant), it was like a raw look into her creative mind — consisting of books, notebook pages, and sketches. Words were written directly on the wall of her area, little messages to those paying close attention. It "provides an opportunity to look into an artist's process," said artist Agata Garbowska. 
Sergio Serrano wrote a personal feeling piece titled "Small Objects That You Can Hold in Your Hands." He discusses the idea of having a piece of art in the form of a small holdable object, and how this has transferred over to just being able to hold onto a smartphone all the time — the small holdable object that you can do absolutely everything from, but also something that you feel everything from.
"For all of its usefulness and magic, I've found that many feelings and memories have all been flattened to have the same feel on my hands. Connection, isolation, inspiration, anxiety, productivity, procrastination, joy, sadness, entertainment, boredom, etc. sometimes have the same weight, and the same sleek glass surface to them now," Serrano writes.
This caused him to also gravitate towards Tosswill's work, with its interactive, immersive space, which created art that was hand-holdable.
"On my way out, I took a few photos with my phone of gallery and works to post on social media and promote the event. But I decided to wait a bit longer, I wanted to remember the feeling of the small book objects in my hands, and I was afraid the sleek black box would steal that magic," Serrano finishes off.