Campus Life
News
Research
Undergraduate research journal Crossings features interdisciplinary voices
The creators of Crossings — a peer-reviewed undergraduate research journal — hope to engage readers through a diverse collection of projects across the faculty of arts.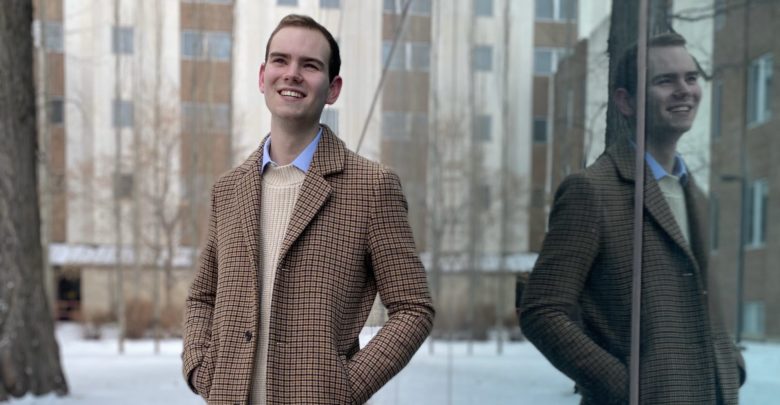 A newly published journal in the faculty of arts attempts to promote diversity in academia and expand access to student research by presenting unique and accessible content.    
Crossings annually publishes high-scoring research projects completed by undergraduate students from all arts disciplines including psychology, the social sciences, or cultural studies. Submissions to the journal are vetted by a team of volunteer peer-reviewers and editors, who are currently working to publish the second edition in April 2022. The project is supported by the Organization for Arts Students and Interdisciplinary Studies (OASIS).
Kael Kropp, a fourth-year honors political science student and the journal's current editor-in-chief, helped design Crossings along with a diverse editorial team. Kropp discussed his own personal experiences, motivations, and core values that went into conceiving Crossings and shared his enthusiasm for the publication's future.
"It's an exciting and ambitious project because it hasn't been done before," Kropp said in regards to the interdisciplinary nature of the journal.
Kropp believes Crossings distinguishes itself from other publications by representing research from all disciplines within the faculty, providing readers with a large variety of content.
"[Readers] can go cover-to-cover and can learn 15 different things and it'll be engaging the whole time," Kropp stated. "That's because our students write engaging work and they are publishing work that people actually want to read."
He touched on how the pillars of equality, diversity, and inclusion were fundamental in creating an editorial team that could approach content fairly and openly, which is reflected in the journal.
"One big consideration I had when forming the team was where people are coming from, what their programs are, and what their experiences have been," Kropp explained. "We made a really concerted effort to recruit the most diverse team possible." 
He hopes the journal can provide a platform to marginalized voices previously excluded from academia, reflecting on his personal experiences as a member of the LGBTQ2S+ community. The journal receives submissions covering a wide array of topics including critiques of capitalism, institutional racism, or deep dives into literature. 
"These [submissions] are very personal stories from people's lived experiences, so trying to find a way to distribute equitable stage time to all these really important topics is kind of a guiding principle of this journal," Kropp said.
In pursuing inclusion and accessibility, Kropp is planning to incorporate mixed media submissions such as photography, audio and video, fine arts pieces, or industrial design blueprints. Future editions will also include written work in different languages.
"Recognizing that not everybody produces written content and carving out space for them to showcase the important and innovative work they are doing in our faculty has been hugely rewarding for me," Kropp explained. "I am just infinitely impressed and amazed by what students can do."
Kropp believes peer-reviewed journals provide not only an opportunity for authors to improve themselves professionally but also serve the campus community by showcasing innovative ideas.
"These are people that are thinking about big ideas — ideas that sometimes are not even on established academics' radar. They are coming at it from different directions too; they are coming at it from their own lived experiences."
Kropp considers peer-reviewed journals as a "phenomenon" and gateway to establishing a robust knowledge base. As the former senior editor of the Political Science Undergraduate Review, Kropp's experience with peer review has not only shaped Crossings but provided a means of contributing to the campus community.
"Selfishly, I am able to learn from others but in an unselfish aspect, I also really love the idea of giving back to a campus that has been very nice to me."