News
Mayoral Election 2021 Meet the Candidates: Kim Krushell
Krushell described the Blatchford Development as "not going well" and voiced the "need to make changes."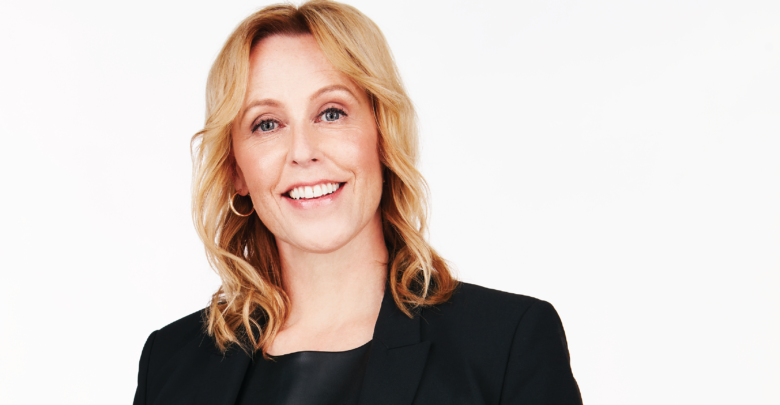 Mayoral Election 2021 Meet the Candidates is The Gateway's series of interviews with candidates running in Edmonton's mayoral race. This is the sixth of eight articles.
With the October 18 municipal election just around the corner, The Gateway sat down and interviewed candidates running in Edmonton's mayoral race. Kim Krushell was interviewed for the sixth instalment of this series.
Raised in Southern California, Krushell moved to Edmonton in 1990. She worked as the executive assistant to former Edmonton city councillor Larry Langley before being elected in Edmonton's City Council in 2004. Krushell served as a city councillor for three terms up until 2013, before becoming president of technology companies Lending Assist and E.P. Rees.
The Gateway spoke with Krushell to find out more on how, if elected, she plans to represent the residents and students of Edmonton as the city's new mayor.
Responses have been edited for clarity and length.
The Gateway: Why did you decide to run in this election?
Krushell: Well, I believe Edmonton is at a pivotal point in time and Edmonton has been good to me and my family. I do believe that we're gonna need a mayor who can hit the ground running, who has a real understanding of how the city works, and also an appreciation for what it's like to be an entrepreneur and run a business. I served on council in the past and before that I actually served as an executive assistant to a former city councillor, so I have that experience. [After] I left politics in 2013, I now have two tech companies, so I've been in the innovation and tech sector. I see opportunity.
I worry because I have a 21-year-old son, and I want to make sure there are jobs and opportunities for him when he finishes his university degree and is looking for a job. So, recognizing that we were hurting financially before COVID-19, and today we are leading the country in defaults on residential taxes, and will probably be leading the country on business default, we have a lot of work ahead. I think we're going to need somebody who cares, and somebody who is willing to create a team and work with the councillors, bring them together, and have the knowledge of how to actually get things done. I have a real track record of doing a lot for Edmonton, and I'm in a position where I can come back. I now have two new CEOs for my tech companies and I am campaigning full time.
What is the biggest issue you see facing the city and how would you address it?
Certainly, our fiscal issue is going to be our biggest issue.
We don't know our full fiscal picture; the city won't know the full fiscal picture until we hit November, which is after this election when the new city council takes office. I think it's going to be really important [that] the new mayor has the experience so that they can have the history, they can help what's going to be new councillors for sure — we have openings in the wards, that mayor's going to need to build a team super fast and then start empowering these city councillors to actually take on a lot more than in the past.
Are there any prominent past city leadership decisions you disagreed with?
The biggest one was actually around the LRT line. I supported LRT — had been a big supporter of LRT, in fact, we used to have an old trolley bus system when I was the councillor. It took me two terms to get support, to decommission that old system so we could free up dollars and put it into the LRT.
But I lost a critical vote when I was on city council — it had to do with why we built the LRT and around the policy of the LRT. These consultants convinced a number of city councillors that we should change our policies so that land-use planning was the number one reason for building the LRT, and that sounds great if you look at stations and think of lots, of infill, of density at every LRT station. The problem is we're a region and from an environmental perspective, we really need the LRT to get out to Sherwood Park and St. Albert. One, they can help pay for it, and two, it is better from an environmental perspective. By making that change and by making land-use the number one, it changed the routes.
What worries me is that we're missing that opportunity to get it out to the region faster, and it's also more challenging in terms of [the fact that] we don't really have a lot of LRT stops for massive infill. I still support LRT and we are locked into a contract with the West LRT Line; we do need to make sure that we get a railcar contract with that construction of the [West LRT] line, which will be the top priority for the new mayor and the council. In terms of the Northwest Line, it was always going to have to be that line, so I fully support that line. The [issue] that I'm most concerned about is making sure we have railcars, because it doesn't make any sense to not have railcars, clearly.
What previous experiences do you have that make you a good candidate for Mayor of Edmonton?
Well, some things that certainly university students may not know about, is I was the city councillor who negotiated the University bus pass system. Stephen Mandel asked me to take on youth initiatives. I love hanging out with youth. I love the ideas, and the vitality, and the vibrancy. U-Pass was one of the big things. I have to admit it's taken forever to get [a] card system, although I did meet with a company the other day — there is a card system coming, so that's good news.
I also worked with the City of Edmonton Youth Council, and we did the Heart to Art campaign on homelessness. We raised awareness around why people are homeless and why you need to have compassion and empathy for people.
I also was the councillor who created Edmonton's NextGen. Edmonton's NextGen was created as a way to figure out who are our leaders of the future, but also how could our city be more attractive for young people.
If elected, how would you support post-secondary students within Edmonton?
In my platform, we talk about the learning city. I did my masters degree at the U of A. Many people don't know this, but I was the president of the Graduate Students' Association at the U of A when the cuts came in and I fought hard for research and teaching at the U of A, so I'm very passionate about my alma mater. The U of A has had way more impact hit it than any other institution. But what I am pulling for is a learning city's initiative where we bring the post-secondaries together.
I see some opportunities, especially at the U of A, [for post-secondaries to] change [their] policy around intellectual property and model after Waterloo, where for young entrepreneurs who come up with ideas that idea and research stays with that entrepreneur and creates a more entrepreneurial and tech-innovative type of sector approach. That is what's working in other areas, and I've seen it given I've been living and breathing in innovation and technology.
The other thing that I want to do is bring in NASA iTech. We have some amazing technology and innovators. I want to elevate that and get us creating our own NASA iTech program across the country, but also bringing NASA iTech up here. So, I think there's opportunity and jobs, but we need to make sure we're working with industry and with post-secondaries to prepare your generation for the jobs of the future.
We could also be a logistics hub in North America if we actually seize that opportunity, and that is jobs for your generation. That is what I care about.
As a lot of the students in the city do use transit, in what ways would you be looking to support Edmonton's transit system?
The first thing is we need a card system so it's easy for you to upload and put money on there when you need it and be able to use it regionally. The good news is I am understanding that that is happening, and they're piloting to universities right now, so that's an exciting thing. We should've had it a long time ago.
The second thing is that we've rolled out our new On Demand Transit service, and I have real concerns about the fact that there are forgotten areas when it comes to On Demand. So, we need to do a review — I'm hoping we only need to tweak the system; I'd hate to have to try to do something more, but we need to look at it and we need to make sure. North Edmonton, for example, doesn't have on-demand for the most part and that's crazy. We need to look at that and make sure.
The other thing is that we could use technology to see in real-time where the buses are. That is being used for school bus transportation right now, and there's local technology companies that have that technology and we're not using it. We need to embrace that. Students with disabilities use Disabled Adult Transit Service (DATS), and DATS is never on time. That's a big problem for them because they can't get around.
This city council has locked in a contract on the West LRT. The big concern that I have is that the new council's going to have to deal with getting a rail cart deal. We have a contract for the rail line, which is the LRT line, but we don't have a contract in place for the LRT cars. We are building the tracks without a train. We need to make sure we get a deal done on the railcars, and that was something that surprised me. That is something critical for if we are going to have a system that makes sense. I will be very focused on getting that build on-time, on-budget, and making sure we have a railcar deal.
If elected, how would you work to concretely address climate change?
When it comes to the nuts and bolts for Edmonton, [a significant part of the city's] emissions are actually based on heating during the winter in the city. So, insulating your homes and incentives there is a big deal. I want to do a shoutout to Don Iveson. I think where he's shown leadership is on climate change initiatives. I don't think we need to reinvent the wheel with a bunch of new, fancy ideas. I think we need to focus on what gets real measurement results. It turns out when we focus on net zero, that extra 10 per cent to get to net zero is super expensive. If we focus on the 80 per cent to get your emissions down globally, we can make a huge difference for the environment. We need to think global. Everyone needs to do their part. 
The other thing is I know my generation, I will admit, we're not the greatest. I have my mug to go when I am going around to coffee places, and I can't use it right now because of COVID-19. So there are challenges we have every day that I think we all need to do our part of remembering the basics, keep your light off when you can, think about how much water you're using, because that is going to be a very finite resource certainly coming in the future, and where we can take a position on clean technology.
On the Blatchford Development, I recognize it's not going well, so we do need to make changes. Clearly, we're going to need to bring a more private sector approach there but I would like to see it to be the potential for our local home builders to build and experiment on green technology so that we can figure out ways to live more sustainably as we move forward in the future. It's critical. I like a lot of the policy that I'm seeing.
One of the other things I'll mention is that you need to really think about fire. I would like to see us use drone technology [in the River Valley] that has infrared capabilities during high-fire season so that we are monitoring for fire spots. So that we can put them out before they can get a foothold. Obviously with fire, we see how it reverses any gains that we make in the climate change initiatives that are completely done away with when we have large-scale fires, so we need to get way better at fire prevention, and technology can be used in that area.
If elected, how will you concretely work to support Indigenous communities and students in Edmonton?
Certainly what I've heard is that we need to listen to Indigenous groups, and not us as a government. If I'm elected as the mayor, [it is not on me] to impose my ideas on what needs to happen and what makes sense.
When you think about the Truth and Reconciliation and you think about what generations went through in the Indigenous population, I think all of us globally have an understanding of what the Indigenous population has faced and is facing today. So, part of that is obviously Indigenous peoples make up a large population of our homeless, many because of trauma. We need, and I have, a plan on how to work more collaboratively with agencies. We need to be sensitive to the needs of the Indigenous population in terms of what types of supports we are supplying. We need to take a social enterpriser approach to help them with wraparound supports and, when they're ready to transition, get them jobs and opportunity, and get them into post-secondary education. I have heard from the Indigenous groups that we should be looking at an urban reserve approach, and I've heard [about an urban reserve approach] specifically on the Rossdale lands. Rossdale has special meaning for Indigenous people.
[When considering] "is an urban reserve the right solution?" I don't wanna come up with that on my own; I wanna empower those organizations to come up with what they think we need to do. We clearly need to do more.
According to a recent UASU poll, many Albertan students are heavily considering leaving the province after finishing their degrees. What initiatives are you considering to keep young professionals in the province, and specifically within Edmonton?
Clearly I've already talked a lot basically about what is brain drain — what I'm worried about, with my own 21-year-old. I think we need to make a big play on innovation and technology and other industrial sectors that we're not taking advantage of. I think that we also need to really work with our existing businesses to work on making opportunities for young people coming out of institutions to get internships, to be getting jobs. I mean one of the good news stories is that we have a lot of turnover right now. We're going to see a lot more people retiring from their positions, so there is opportunity for young people in our city. We need to make sure we're out there on the ground, working with the post-secondaries to make sure that when we have these graduates come out, that they see the opportunities in our city. I think that is us being proud of being from Edmonton.
One of the things that drives me crazy is I didn't grow up here. I fell in love with Edmonton. What it was is that people actually care here. I can tell you that matters. Edmonton has a sense of community, and that is unique. It is the only city — and I've travelled and lived in other cities — [in which] I really feel community. That is really something that I feel is important for the future. I think young people actually get that, and that's what they are looking for. I think we need to focus on those opportunities and really market it. The fact that we are a city that cares. You can be anything here.
That's really true, whereas in other cities you need to be networked, you need to be in the know. That's not the case in Edmonton. You can start from any background and be somebody if you have the will and the desire to make that happen.
If you were to choose one initiative or area of policy, what makes you stand out from the other candidates?
I think what makes me stand out from other candidates is the level of experience [I bring] and the fact that I can hit the ground running and I have a real understanding of how to move forward. The fact that I'm putting forward the most comprehensive overall plan and policies around how to move Edmonton forward. Innovation and technology is where I make a major play, because I talk about us becoming a testbed for validating technology, which is critical. That creates jobs, opportunities, and buzz. Clearly I talk a lot about that and why that's a differentiator from any of the other candidates is because I've started two tech companies from scratch. I understand what you have to do in order to do that. That understanding is a big difference from other candidates.
Fun Question: What is your favourite piece of public art in Edmonton?
I like the murals throughout 124 St., because I love 124 St. so much. There are so many different art areas now. I [also] love the art that's in Griesbach. If people haven't seen it, it is military art and it's absolutely amazing. I also like some of the funky stuff, like the big shoes at the LRT station. 
I love art — I come from a family of artists. I am not so talented and gifted, but I can appreciate art. We have a lot of art to appreciate, and during tough times I think it is important for us to still keep our art organizations and do what we can [to support them].