News
Mayoral Election 2021 Meet the Candidates: Diana Steele
Steele described "encourag[ing] other Indigenous people to get involved in politics" as a motivation behind running in Edmonton's mayoral race.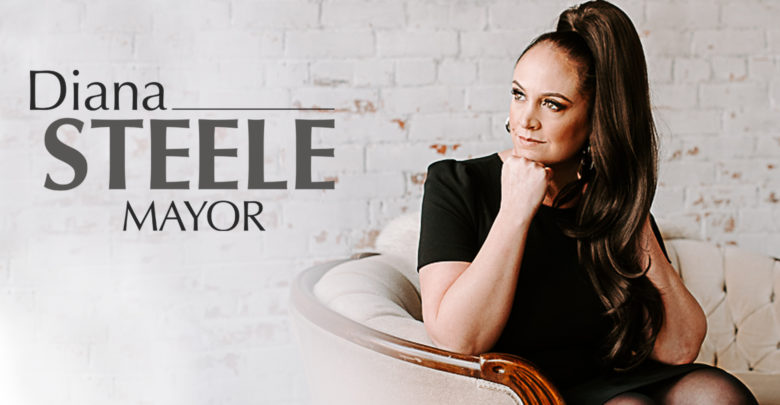 Mayoral Election 2021 Meet the Candidates is The Gateway's series of interviews with candidates running in Edmonton's mayoral race. This is the fifth of eight articles.
With the October 18 municipal election just around the corner, The Gateway sat down and interviewed candidates running in Edmonton's mayoral race. Diana Steele was interviewed for the fifth instalment of this series.
Born and raised in the City of Edmonton, Steele currently works at the Pilgrims Hospice Society. She is the president of Crestwood Community League, and occasionally substitute teaches. Steel has volunteer experience with the University Hospital Foundation's Festival of Trees, and is an organizer for the fundraiser Soccer Balls for Syrians. She has also previously run three small businesses.
The Gateway spoke with Steele to find out more on how, if elected, she plans to represent the residents and students of Edmonton as the city's new mayor.
Responses have been edited for clarity and length.
The Gateway: Why did you decide to run in this election?
Steele: I decided to run for a few reasons. One is I'm trying to keep our system non-partisan. I don't have any political affiliations with any other political parties at all. It's just me. So I'm not beholden to anyone. I also have a very different leadership style — I believe in servant leadership. I believe in being a voice for the people. I have no aspirations to go on to any further political arenas at all. I'm doing this to offer a different type of leadership.
What is the biggest issue you see facing the city and how would you address it?
The biggest issue we have right now is a combination of homelessness, petty crime, drug use, and mental health issues. They are all intertwined together. I know the soon-to-be former mayor Don Iveson had a plan to solve homelessness and he didn't achieve that.
A lot of the reason was because he's having difficulty getting funding from the provincial government and federal government. My plan is to stop asking them for money. If they want to give us money, great — I think we will have such a good plan that they will end up giving us money in the end — but I want to think outside the box and work with the private sector. We need to stop having this division between the public and the private world, we need to come together as one big team. We will ask the private sector to help us build tiny homes, and the city will also provide around-the-clock wraparound community support for individuals who are looking to integrate back into society, find employment, get cleaned up from some drug use, that kind of thing. We hope to tackle it that way, with a different type of thinking and not relying so much on other levels of government.
Are there any prominent past city leadership decisions you disagreed with?
That's an excellent question, and I think that it's a very difficult job. I think being a leader for anything, for an organization, political party, or anything like that, is very difficult, so I don't want to criticize anyone. If I had some feedback for them, I would offer it to you right now, but I think that everyone municipally is doing the best job that they can with the circumstances that they are facing.
What previous experiences do you have that make you a good candidate for Mayor of Edmonton?
I have done everything. I have worked in education, in health care, and I have taught business courses. I have a degree in education, and also have a master's degree in leadership. I am a community leader and I have been for seven years. In addition to that, I have also been a volunteer since I was a kid in the community.
For me, I'm born and raised here, and I come to Edmontonians with a real interesting mix because of my belief in servant leadership, but also my past experiences being involved in business, teaching, healthcare, community involvement, and volunteerism. I think it makes me a really unique candidate.

If elected, how would you support post-secondary students within Edmonton?
I don't want [students] to go anywhere, so I will be meeting with any organizations that are working with youth and post-secondary students just to find out what you need and what it will take to keep you here. You are the future of our city.
I am running my political campaign in a completely different way than any political campaigns have ever been run before. I am probably the closest in terms of advocacy for you guys. I can think like you guys and see things the way you guys do, with a young and fresh set of eyes.

As a lot of students use transit within the city, in what ways are you looking to support Edmonton's Transit System?
Some feedback about the system that we have right now is that a lot of people like the [ETS Transit] app, especially young people. They like the technology side of it. However, the frequency, the distance, and having to get to a bus or taking multiple transfers [is something] I am not a fan of.
I want to sit down with the individuals who created [the Bus Network Redesign] and find where the flaws are and try to fix them. Maybe that means reverting back, in some situations, to some previous routes, while keeping some of the benefits that we have with the new system as well. It will be some sort of amalgamation between the old and the new.
If elected, how will you concretely work to address climate change?
I know the city has a plan, but with my platform I am not putting up [lawn] signs because we don't want to pollute the environment in any way. We have very little literature. I think I have printed 1,000 postcards throughout my entire campaign. We are utilizing technology wherever we can. We don't have a campaign office, mostly due to the pandemic, but also if you want to see me, I'll come and meet you for coffee. I'll drive to you or walk to you.
I'm very passionate about the environment. I have an 11 year old and a 14 year old to remind me often that my job is to try and save the planet. I'm definitely an advocate for that. For whatever the city has rolled out, we could probably be a little bit more aggressive, and that is likely where I will lead.
If elected, how will you concretely work to support Indigenous communities and students in Edmonton?
I am Métis. This is obviously something that I'm quite passionate about. I'm running to encourage other Indigenous people to get involved in politics. If you can see someone that you identify with that is from your culture, then they become a role model and create a pathway forward for more Indigenous people to step up and lead in our city. Whether it is in politics, or any other form of leadership, I'd love to see it.
According to a recent UASU poll, many Albertan students are heavily considering leaving the province after finishing their degrees. What initiatives are you considering to keep young professionals in the province, and specifically within Edmonton?
Short of me just begging them not to go — having open dialogue. Reaching out anytime, telling me what [students] want and what [they] need. I do think I'll build a progressive city.
We have actually been asked this question a few times and I keep saying 'don't go yet, just wait for the election.' If it is me who's successful, give me some time and watch what I can do, then be part of the change with me. Don't just abandon the city. Stay here and be part of the change. Work with me and we can do it together.
If you were to choose one initiative or area of policy, what makes you stand out from the other candidates?
I am non-partisan and I have no political affiliations. That is not to say that anyone who does it's a terrible individual. It just means that they are beholden to a party, and they have one way of thinking. I am too open-minded to be constrained by one party's thinking. I'm all over the place. I am here for good ideas. I am here for innovative thinking. That is absolutely what sets me apart.
Fun Question: What is your favourite piece of public art in Edmonton?
That whole area actually down by the Funicular. They have built up these steps and there are lots of sculptures there. I go there with my kids sometimes to take photos of them. That is definitely my favourite area.