COVID-19
Institutional
News
U of A will require COVID-19 vaccines to attend campus, starting in November
Community members will need to receive their second dose two weeks before November and will be required to provide proof of their vaccination status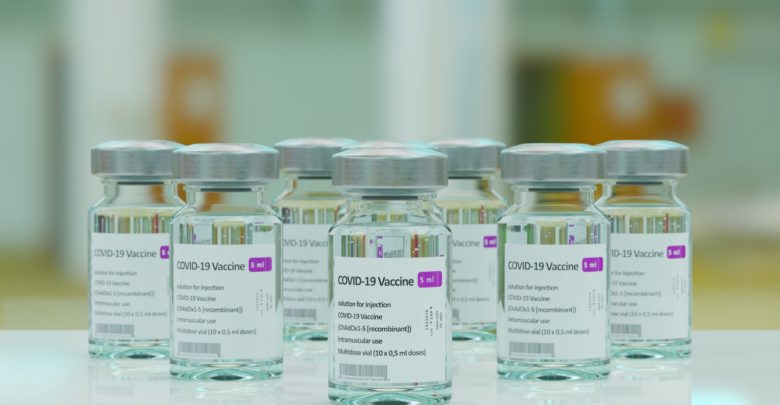 Starting on November 1, the University of Alberta will require campus community members to be fully vaccinated for COVID-19 to attend campuses and will no longer accept rapid testing as an alternative to being vaccinated.
The University of Alberta, alongside the University of Calgary, University of Lethbridge, MacEwan University, Medicine Hat College, Mount Royal University, the Northern Alberta Institute of Technology (NAIT), the Southern Alberta Institute of Technology (SAIT), and NorQuest College, has updated their COVID-19 measures to include a vaccine mandate on its campus. The institutions are requiring community members and visitors attending campuses to be fully vaccinated and to provide proof of vaccination to attend campuses as of November 1. 
In a statement released by the U of A on September 13, Bill Flanagan, president of the U of A, described vaccines as the safest and most effective way to protect communities from COVID-19.
"Vaccinations have proven to be a critical part of our fall safety plans, and we are now strengthening the role that vaccinations will play on campuses moving forward," Flanagan said. "By maximizing our community immunity, we will maximize in-person learning experiences for students and on-campus opportunities for everyone."
The university will consider community members fully vaccinated 14 days after receiving the recommended number of doses of a Health Canada approved vaccine, or 14 days after receiving a Health Canada approved mRNA vaccine in addition to a non-Health Canada approved vaccine.
Those who wish to attend campus will also need to provide proof of their vaccination status, either using electronic or paper records of their vaccine receipt. The U of A will release more information in the coming weeks on how community members and visitors can submit proof of their vaccination status.
The updated policy replaces U of A's earlier policy, which required students to be fully vaccinated or undergo regular rapid testing. Under the new public health restrictions, rapid testing will no longer be accepted as an alternative to being vaccinated, except for those who are unable to be vaccinated based on medical or other protected grounds outlined in the Alberta Human Rights Act.
Community members who do not proclaim they are fully vaccinated or fail to provide a human rights-based exception will not be permitted on U of A campuses. 
"We are taking an approach to health and safety that is best suited for the learning, studying, researching, working, and living environments of our campuses," Flanagan said. "The safety of our large, diverse community has been our top consideration when making both short-term and long-term plans throughout the pandemic."