Campus Life
News
University of Alberta students face difficulty finding summer jobs
Students said they feel the job hunt this year has become a demoralizing process, describing limited opportunities and persistent financial struggles.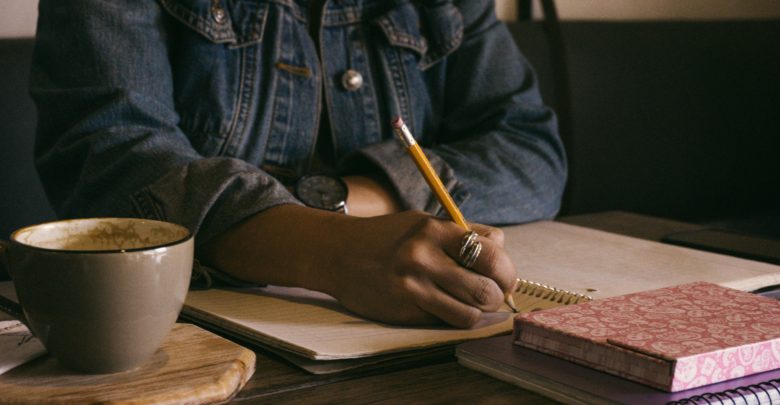 With the winter semester over and the summer break just starting, students have begun to look for summer jobs to stay busy and earn some money.
Lately, however, students have said it has been difficult for them to find a summer job, and that they worry about the limited options to develop the necessary skills for their future career. Additionally, students say that with the difficulties of the pandemic, and with increases in tuition expected for the next academic year, seeking employment is even more urgent.
Tia Marko, a fourth-year french student, said that when COVID-19 happened, it became more challenging to find a job, or even return to her previous employment.
"I had a job [the summer before] COVID, and when I wanted to work again next summer, it just didn't really work out," Marko said. "[A few weeks] before COVID, I had five interviews scheduled and then they all got cancelled."
Marko shared that before finding a summer job around two months ago, she had been applying for a year and a half.
"I applied for over 80 jobs last summer," she said. "It is a tough market out there and I think it is very hard for students to find work because pretty much everyone is looking for entry-level jobs."
Hansen Shu, a second year economics student, is still looking for work as of his interview and has found the process quite challenging. 
"I started looking for a job right after finals," Shu said. "I wish I had started looking sooner, because I know [that] before finals the lockdown was not as severe and some places were still open."
Shu shared that even though most employers haven't responded to his application yet, he has gotten some feedback.
"I recently applied for a bunch of places, and most have only sent an automatic email response," he said. "I did receive some follow up emails though, which is super exciting for me."
Shu said that he has been applying online for summer jobs that he could work remotely.
"I am quite scared to work in-person just because I don't want to get the virus and pass it on to my parents," he said. "I have been using different platforms like Linkedin or Google, and other times I will look at the City of Edmonton job posting website."
Looking for work a "demoralizing" process, students said
Marko shared that she felt discouraged after submitting many applications and not hearing back from employers or receiving any feedback.
"It was a challenge to keep my spirits up and hope for the best," Marko said. "At the most I received an automated email from places, and I found it a little demoralizing. At the rate I was applying and not hearing back from people, it was more like applying to win the lottery."
Marko expressed how tiring the process was for her.
"It took a bit of a mental toll," she said. "It is so draining and discouraging to see applications go out and [receive] so little responses in return, if none."
Shu echoed Marko's disappointment.
"For me it is quite demoralizing," Shu said. "I want to stay busy this summer and actually have something to spend time on."
Shu mentioned that if he cannot find a job by the end of the summer, he has already considered volunteering.
"I know there are a lot of organizations out there that can use a helping hand during this time," Shu said. "That is something that gets me going this summer, in terms of staying optimistic about opportunities and keeping busy."
Marko mentioned that as she struggled to find a summer job, she became involved with the community through volunteer opportunities.
"If someone is struggling to find a job, in the meantime they can try to get involved in volunteer opportunities, stuff you can build up in your resume," Marko said.
Summer job and career goals often a mismatch, students said
Dave Konrad, a fourth-year human dimensions of environmental management student and the Undergraduate Board of Governors Representative, shared that he has found work this summer in construction.
"I've been coming back every summer for a job I got six years ago," Konrad said.
He expressed that while entry-level summer jobs are an option to earn some money, he is also on the lookout for paid opportunities to further develop what he has learnt in class.
"Students can work at [retail and first entry jobs] because it's true that we are young and still have a lot to learn," Konrad said. "But it's hard when there seems to be very few opportunities to find a part-time position during school that utilizes the skills and strengths [we are] actively learning in university."
Konrad said that most students get more job opportunities as they acquire experience over the years in university.
"I have friends who are doing internships this summer, but they are in their third or fourth year. " Konrad said. "I think some students might face challenges during their first years, as they gather experience and qualifications."
Konrad argued that over time, employers have requested that candidates have more qualifications, increasing the minimum educational level to fill the position.
"I do not think that the jobs do not exist, but they are hard to get into," he said. "We are competing with peers who have a mix of experience, maybe someone that the employer would have to do less training with."
Vinay Medapati, an international student entering his fourth year of computer science, said that he will be working this summer, but finding that opportunity was very challenging.
"When I tried [to apply] for a job in winter, it was really difficult," Medapati said. "There were not many options available."
Medapati said that he is interested in finding a job related to his future career, but that he wasn't picky when recently looking for work. However, he expressed concern about how not finding a summer job in his field could affect his future job applications.
"Finding a job that is related to my major is kind of hard, because most of them require two years of experience," Medapati said. "It's difficult to get work when you cannot get your foot in the door."
Shu said that he has narrowed the job search to the areas he is most interested in.
"I want to do something that I am quite passionate about," he said. "I am trying to see if there are any opportunities for me to pass on the skills that I have learnt throughout the years, like working in any government related or policy making jobs since I am also a member of the City of Edmonton Youth Council."
Students said summer jobs could help alleviate part of their financial struggles
Marko expressed that the job she took this summer would be helping financially, both for part of her living expenses and to save for her postgraduate education.
"It is nothing to live off of, but it helps with the day-to-day things and paying some bills," Marko said. "This summer job is helping me save for my law degree which is fast approaching." 
Marko pointed out that students reaching the end of their degree are especially financially burdened.
"When you are approaching the end of your studies, you have [either] a postgraduate degree to pay for or student loans to start paying off. Money pressure adds on," she said. "With an undergraduate degree you might not necessarily get a job in the field you want to, so you have to [take] additional schooling before you get a job."
Marko remarked that without the CESB (Canada Emergency Student Benefit) being offered this year, students are at the risk of experiencing financial hardship due to the ongoing nature of the pandemic.
"It is still very hard to find a job and I think there should be more opportunities and resources out there for students," she said.
Medapati, who was ineligible for the CESB as an international student, said that what most international students earn in part-time summer jobs does not help substantially with tuition, because of the limited hours international students are allowed to work per week and the high rate of international tuition.
"The only time international students can save money is during spring and summer, but even when you work many hours over the summer, you [can only] pay a small part of tuition" he said.
Shu said that if he doesn't find a job this year, he will be "plunged deeper into student debt." He said that from his experience, he knows that some places have cut down their staff over the past year, making getting a job even more difficult.
"Working at my old library, there were around 14 student pages designated for high school students, but when I left it had around two remaining student pages and they never recuperated really," he said. "They never made any plans to hire more because they do not really need more, libraries are closed so they are not as busy."
He added that this year, it has become more difficult to get references from instructors for job applications because as classes moved online, there has been less opportunity to spend one on one time with instructors.
"It has also been kind of hard making no really personal connections with your professors," he said. "It is harder to get recommendations for jobs when you need them."
Students shared optimism about a brighter future for summer jobs
Marko said that as COVID restrictions ease and places begin to reopen, she is hopeful it will become less difficult to find work.
"I think finding a job this year has gotten easier as the pandemic situation has improved, but it is still very hard," she said. "There is still a lot of room for improvement right now, but the situation seems to be getting better".
Similarly, Shu shared that he is optimistic that some work would become available this summer.
"I am quite positive that at some point or another I can find something," Shu said. "Or maybe that is just me being optimistic."
Shu said he feels that employers are aware of the barriers and limitations faced by students this and last summer.
"I think recruiters in the future will have a lot more understanding of [students not working and] spending a whole summer doing nothing because of the time we are in and how hard it is to find a job," he said.
Ultimately, he said students should try to go easy on themselves.
"If you are also struggling to find a job, don't worry, there's a bunch of places out there at the end of the day which are still hiring," Shu said. "Stay focused on yourself; as long as you are healthy and happy that is all that really matters."