Campus Life
COVID-19
News
U of A students book and receive their first doses of the COVID-19 vaccine
With one dose down, students said they feel cautiously optimistic.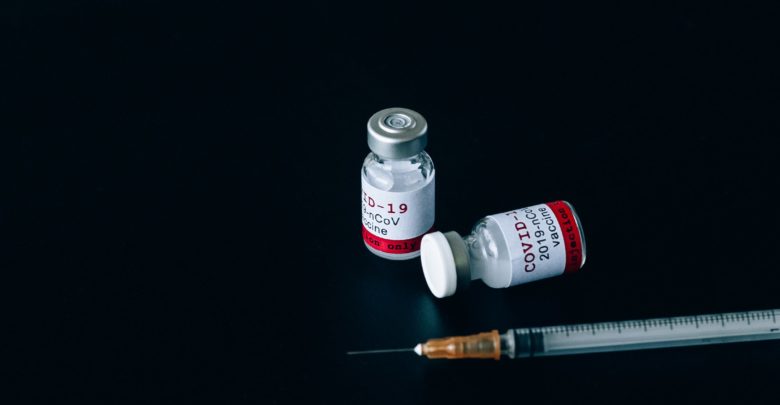 Many University of Alberta students have booked or already received their first dose of the COVID-19 vaccine.
The province expanded its vaccine rollout to include those 12 and older earlier in May. However, students have said they are waiting for their second dose to feel fully at ease about the COVID-19 pandemic, and expressed concerns about what the Fall Semester will look like. With this in mind, they did convey a sense of relief and some cautious optimism at receiving their first shot.
Students went through both the Alberta Health Services (AHS) website and directly through pharmacies to receive their appointments and described relatively few hiccups.
Aadhavya Sivakumaran, an international student entering her fourth year of biology, said that booking through the AHS website was a simple process because she got an Alberta Health Care card during her first year at the U of A.
"The process was very similar to how someone from Canada would have booked it," Sivakumaran said. "I was just studying late at 1 a.m. and I figured the server wouldn't be as loaded … I went in and was able to grab an appointment."
Sivakumaran said she was looking forward to sharing that she received her first dose of the vaccine online.
"Showing you that you got the vaccine might encourage others to do so as well," she said. " That's the plan!"
Julia Villoso, a Students' Union arts councillor and third-year anthropology student, had been working at a retirement home when she contracted COVID-19 earlier in the year. She described going into her vaccine appointment in April with no fear as she knew she had faced the worst of it.
"I was being exposed to COVID-19 at the workplace just because we had an outbreak there," Villoso said "I was like 'it can't be worse than the actual thing!'"
Villoso believes that others have a responsibility to get vaccinated as well.
"I feel like getting a vaccine is like almost a civic duty at this point," she said.
Students describe post-vaccination reactions
Besides a sore arm, students described their side effects as mild. Emily Samson, a fourth year music student, said she did have some flu symptoms about 12 hours after her shot but made a quick recovery.
"I just made sure to drink lots of water and I got a full night's sleep and I was pretty much back to normal the next day," Samson said. "It feels really, really good to be vaccinated."
Samson described feeling relief after getting the vaccine due to worries about her asthma, which she said was not severe enough to allow her to qualify in earlier phases of the vaccine rollout.
"I have spent a lot of time not just living in extreme cautiousness but also extreme fear," Samson said. "I've been trying to not go to the grocery store as much as I can, and have been scared to be around people that I'm not close with."
For Samson, getting vaccinated has meant that fear has dissipated quite a bit.
"I feel immensely grateful to finally have had it happen," she said. "When everything is so rough it is hard to feel hopeful or optimistic. But now that I'm vaccinated, I am a little bit [of both] — I'll take it."
Amanda Dang, a first-year bachelor of music student, described how for her, this first dose of COVID-19 vaccine represents a change in the bigger picture.
"Psychologically, it's exciting," Dang said. "[The pandemic is] not over, but we're hitting that point in history where this is our recovering phase."
However, Dang said that this feeling of relief is not quite complete as many things remain uncertain.
"I don't feel like I could fight COVID-19 right now," Dang said [My first shot] definitely has that bit of reassurance, but I'm still following protocol."
Fight against COVID-19 not over, students said
The feeling that the fight against COVID-19 is not yet over was echoed by many students.
"I think after my first dose, I will just be looking forward to my second one," Sivakumaran said. "Everything else that I've already been doing, I will continue to do … I like to think of myself as a responsible citizen, so regardless of if I have the vaccine or not, I need to be aware of the fact that I can still have the virus."
Villoso seconded Sivakumaran in anticipation of her second dose.
"After my second dose I will finally feel like I'm all done," Villoso said.
With the uncertainty of the Fall Semester looming, students expressed their hopes for the upcoming school year.
"I really miss campus," Villoso said. "I'd love to go back and be able to meet people in my classes and hang out with my friends and go to these meetings in person, but I don't know how realistic that is."
Sivakumaran said that there was one school-related event in-particular she was especially concerned about.
"I hope I graduate in person…that's the only thing I'd really want," said Sivakumaran.
Samson said she hopes the return to campus is done with a focus on safety.
"I think my greatest hope is for the U of A to prioritize accessibility," Samson said. "Even though I have had the immense privilege of being vaccinated, I know there are a lot of people for medical reasons, or for logistical reasons are going to have a very hard time ensuring that they are fully vaccinated by September."
"I think the school should be doing its best to accommodate those people," she said. "I know if I was in that position, I'd want that for me."